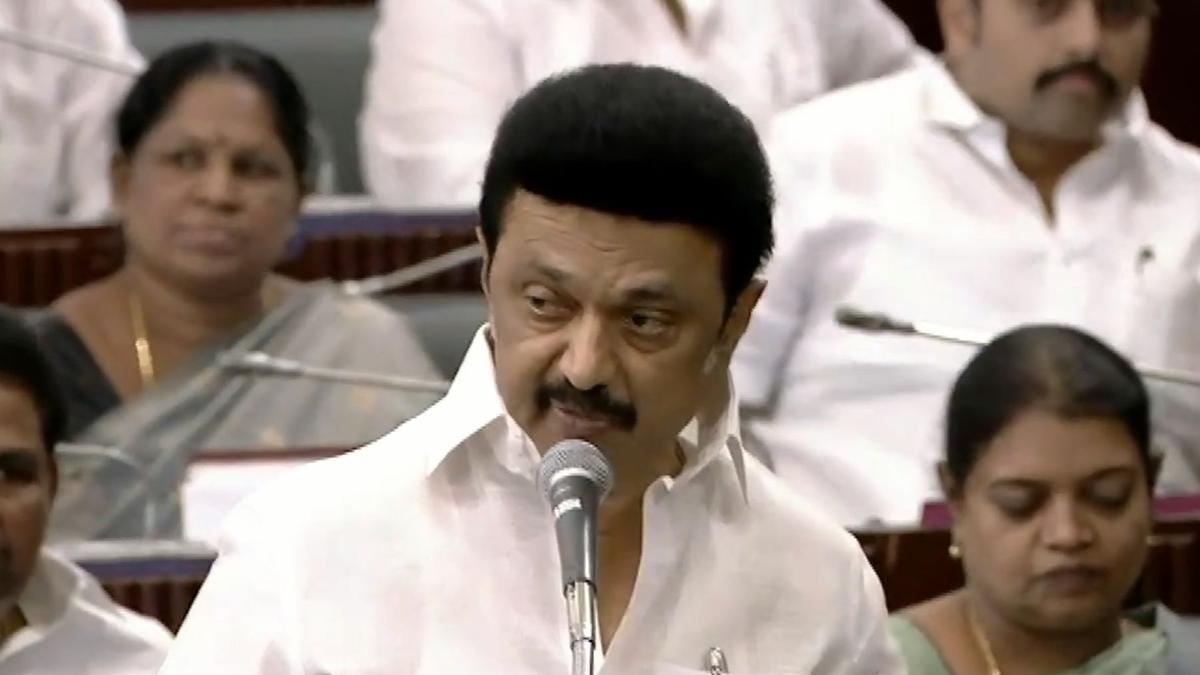 Tamil Nadu Chief Minister M.K. Stalin on Friday said the Assembly and the people who elected him knew well that he would act even beyond his abilities to safeguard the dignity of the elected government, to remind its strength and to protect the values of the State's Assembly that was more than a hundred years old.
He said this while stressing that he did not want to discuss the events that happened during the Governor's customary address to the House on Monday and politicise it. He was replying in the Assembly on Friday to the discussion on the motion of thanks to the Governor's address.
The Assembly had witnessed unprecedented scenes on Monday when Governor R.N. Ravi deviated from the speech prepared for him by the government. He walked out in a huff when Mr. Stalin moved a resolution to take on record only the text prepared by the government and not what the Governor spoke.
Mr. Stalin said that Monday turned out to be nothing but a day "to prove that he was "Muthuvel Karunanidhi Stalin", the son of "Muthamizh Arignar Kalaignar", who always worked to protect Tamil, the welfare of Tamils and the honour of Tamil Nadu.
Earlier in his speech, the Chief Minister made repeated references to the "Dravidian model" of governance, a term avoided by the Governor in his speech despite its presence in the prepared text. Similarly, he referred to the names of leaders 'Periyar' E.V. Ramasamy, B.R. Ambedkar, K. Kamaraj, C.N. Annadurai, and M. Karunanidhi and the ideals of social justice, self-respect, inclusive growth, equality, women empowerment, secularism and compassion towards all. The Governor omitted a paragraph which mentioned these as the ideals of the government, which was following the principles of the aforementioned leaders.
Contending that the Dravidian model referred to a distinctive development model in Tamil Nadu involving inclusive growth in the spheres of economy, education, society, thoughts and action, he said his government was "on an ascent on the historic journey towards the peak of the Dravidian model."
He later thanked the Governor on behalf of the government for his inaugural address. The motion of thanks to the Governor's address, passed by the Assembly, said, "The House records its agony for the act of Hon. Governor by omitting and including some portions in the Governor's address which was sent by the Tamil Nadu Government, approved by the Hon. Governor and circulated in the Assembly." It further added, "The members of the Tamil Nadu Legislative Assembly are grateful to the Hon. Governor for the address, recorded in the House on the 9 th January, 2023."