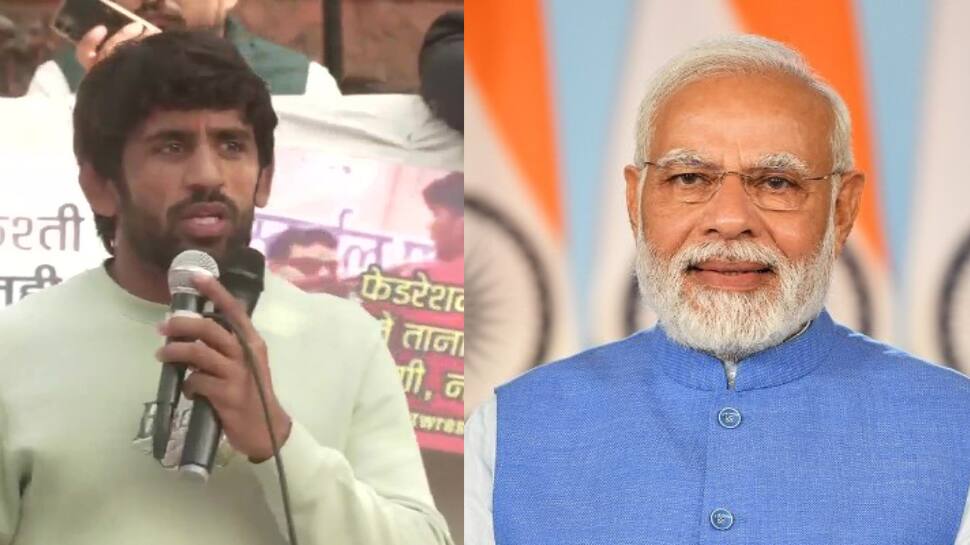 The wrestlers protest against the Wrestling Federation of India (WFI) chief Brij Bhushan Sharan Singh entered Day 3 at Jantar Mantar in Delhi on Friday, January 20. Bajrang Punia met the press on Day 3 and appealed the PM Narendra Modi, Home Minister Amit Shah to hear their demands. Later, the wrestlers also sent a letter addressed to PT Usha, president of Indian Olympic Association (IOA), listing their 3 demands as well was asking to form a probe panel to investigate the sexual allegations put on Brij Bhushan Sharan Singh, who has denied all charges. 
Also Read | Protesting Wrestlers write LETTER to IOA: 'Look into sexual harassment allegations against WFI President by forming probe panel'

"We`re sad that the athletes have to sit here in protest leaving their practice. Our fight is only against the Wrestling Federation of India. We appeal to the PM, HM and Union Sports minister to hear our demands. WFI has given this fight a political turn," Punia said at the Jantar Mantar in Delhi on day 3 of the protest.

@PMOIndia @AmitShah @ianuragthakur @PTUshaOfficial pic.twitter.com/yayk3uqjs3
— Bajrang Punia __ (@BajrangPunia) January 20, 2023
Punia added that their fight is for the future of the young wrestlers in this country and they are risking their careers for the same.
"We`re waiting for Brij Bhushan Sharan Singh to come forward. We`re here by risking our careers. This fight is for our young wrestlers who`re the future of wrestling," the 2022 CWG gold medallist said.

Earlier, former World Champion and CWG champion Vinesh Phogat had said that WFI president had mentally tortured her after she failed to bring any medal from Tokyo Olympics in 2021. She also said that a few junior wrestlers have complained of sexual harassment by WFI president. In the letter to PT Usha, the wrestlers have mentioned for the probe into the allegations first before listing down ther demands. The protesting wrestlers had also met the sports minister Anurag Thakur late at night to discuss the matter, and as per reports, the meeting went on till morning on Friday.