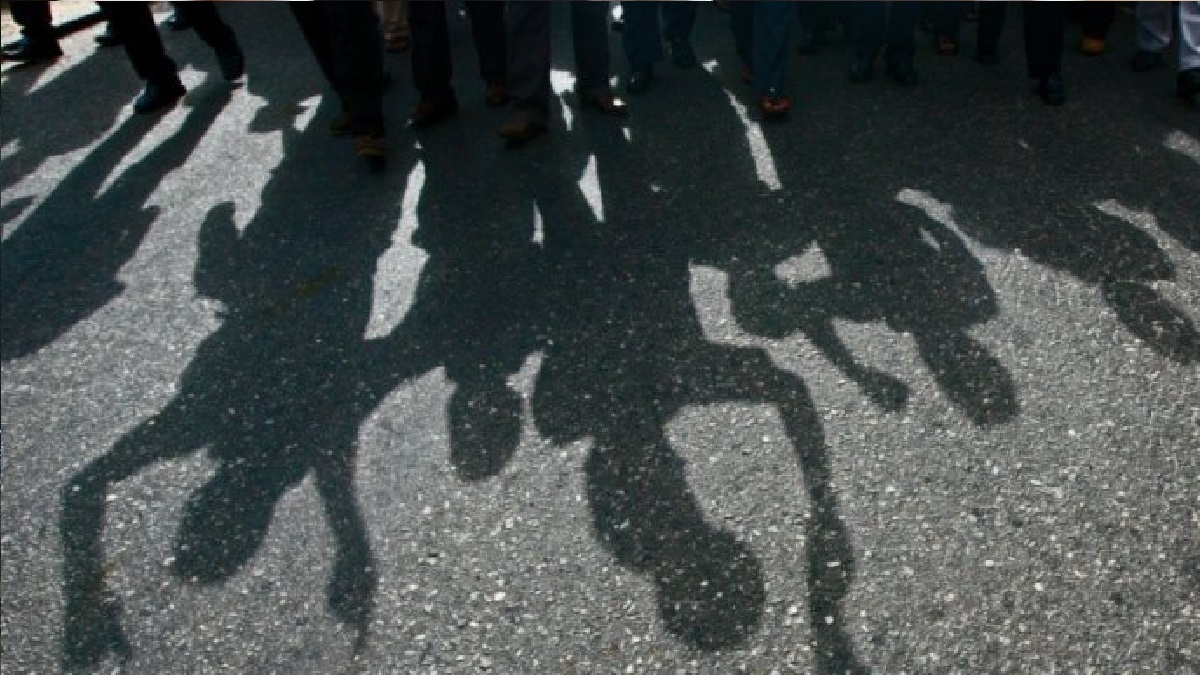 A Dalit college student was allegedly beaten up by a group of people in Shahjahanpur, Uttar Pradesh, police said on Wednesday.
A group of students thrashed him as he, a month ago, stopped them from garlanding a bust of 'Bharat Mata' wearing shoes.
According to the police complaint filed in the matter, the victim, Arjun Rana, had a month ago objected to a group garlanding a statue of Bharat Mata wearing shoes, and was beaten up for it on Monday.
"A Dalit student, Arjun Rana, was attacked by a group of students headed by two students Shahbaz Yadav and Suryansh Thakur. The incident took place on PG Ground on Monday," Additional Superintendent of Police (city) Sanjay Kumar said.
A video of the incident has been doing rounds on social media since Tuesday.
"It has been alleged in the police complaint that Shahbaz and Suryansh were enraged after the incident and they along with 20 others attacked Rana on Monday when they found him alone in the ground," said the officer.
Rana was rushed to hospital where he was administered first aid. His condition is stable, he added.
Row over Dalit man entering the temple in Uttarkashi
Earlier on January 23, a case was registered against a Dalit man undergoing treatment after allegedly being attacked by a group of upper-caste men, for purportedly creating a ruckus in a temple, police said on Monday.
The case was registered on the orders of the Purola Judicial Magistrate, Mori police station SHO Mohan Kathait said.
Kumar was booked under different sections of the IPC including 294 (defiling place of worship), 298 (uttering word with deliberate intention of wounding the religious feeling of a person) and 323 (voluntarily causing hurt), Kathait said.
According to police, Ayush Kumar claimed that he was attacked by a group of upper caste men with burning logs for entering a temple.
The temple committee had lodged a complaint in the court accusing Kumar of creating a ruckus in the temple by throwing idols and other sacred objects around, which angered the locals who beat him up, the complainant said.
Five persons accused of assaulting Kumar have been arrested, police said.
Meanwhile, the State Commission for Scheduled Castes has sought a list of temples from the District Magistrates of all 13 districts where entry of Dalits is banned. 

(With PTI input)
Also Read: Karnataka: Dalit man forcibly converted, circumcised, made to eat beef