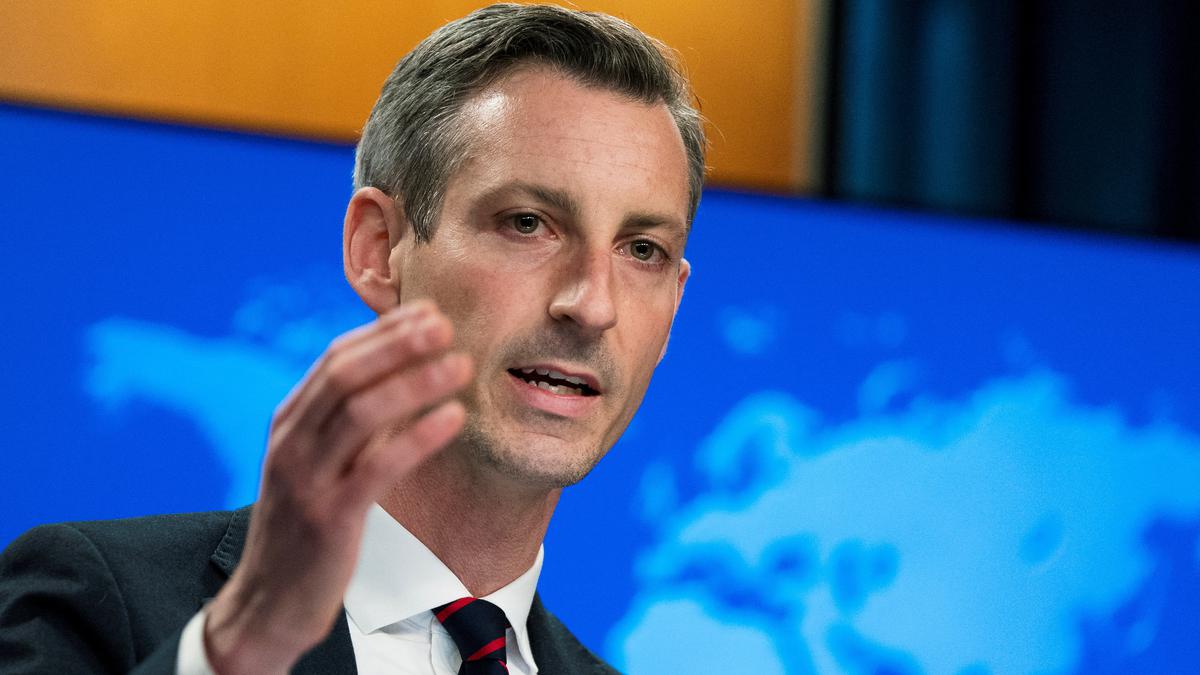 The United States has a close relationship with India and has taken up issues with India in case there are developments that the U.S. disapproves of, said U.S. State Department spokesperson Ned Price.
To a question from a Pakistani journalist regarding the BBC documentary on the Gujarat riots of 2002, Mr. Price did not offer comments about the documentary but said the two countries had an "exceptionally deep partnership" that was based on common values. 
Also Read | Youth outfits defy 'ban' to hold public screenings of BBC documentary on PM Modi
"I am not familiar with the documentary you're referring to. I am very familiar with the shared values that connect the United States and India as two thriving, vibrant democracies. When we have concerns about actions that are taken in India, we've voiced those. We've had an occasion to do that," said Mr. Price. 
The issue was raised before the spokesperson in the backdrop of the controversy generated by the documentary that has revived the memory of the Gujarat riots of 2002 when Narendra Modi was the Chief Minister of Gujarat. The documentary drew an Indian response after former British Foreign Secretary Jack Straw was shown revealing that the British High Commission had conducted an inquiry into the violence. 
Also Read | Internet Archive takes down upload of BBC's Modi documentary
The official spokesperson of the Ministry of External Affairs, Arindam Bagchi, had objected to the report of "inquiry" and said the documentary was a work of "propaganda". Subsequently Mr. Straw, in an interview with veteran journalist Karan Thapar for  The Wire, stated that the investigation was conducted in response to "representations" by the British Muslim citizens of Gujarati origin who were worried about the well-being of loved ones in India. 
The U.S. has in the past raised the issue of communal disturbances in India and most recently on December 2, Charge d'Affaires Elizabeth Jones had stated that the U.S. has raised "social challenges" with India. 
"What I will say broadly is that there are a number of elements that undergird the global strategic partnership that we have with our Indian partners. There are close political ties. there are economic ties. There are exceptionally deep people-to-people ties between the U.S. and India," said Mr. Price in response to the question.