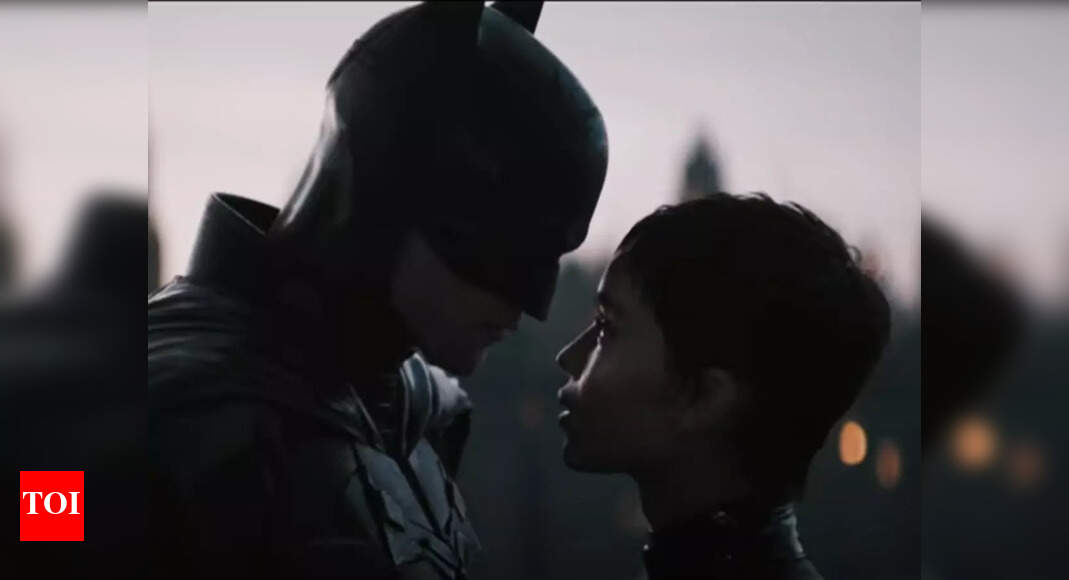 The new trailer for '
The Batman
' dropped online and this one is all about 'the Bat and the Cat'.
The new trailer of Matt Reeves directorial sees Robert Pattinson as the Batman teaming up with Zoe Kravitz as Selina Kyle, aka Catwoman. While the first trailer and teaser only teased their partnership, this one gives us more than just a peek of their foes to friends relationship.
The clip features sequences of Batman and Catwoman in an epic fight scene and also more impassioned, coy exchanges.
"You got a lot of cats," Batman tells Kyle, "I have a thing about strays," she responds.
The logline for the trailer seems to be: Vengeance equals justice for both the Bat and the Cat.
Besides Colin Farrell's brief appearance as the Penguin in a car chase scene, the trailer also features Paul Dano's villainous Edward Nashton, aka the Riddler. This time around, he is luring out the Bat by leaving him messages, question mark signatures, riddles and a trail of dead bodies.
The trailer concludes with Wayne fighting Kyle and warning her, "Selina, don't throw your life away."
"Don't worry, honey. I've got nine of them," Kyle replies.
The film that is one of the most anticipated films of 2022, will hit theatres on March 4.
'The Batman' also stars Jeffrey Wright as the GCPD's James Gordon, John Turturro as Carmine Falcone, Peter Sarsgaard as Gotham D.A. Gil Colson, Jayme Lawson as mayoral candidate Bella Reál, Andy Serkis as Alfred, and Colin Farrell as Oswald Cobblepot.