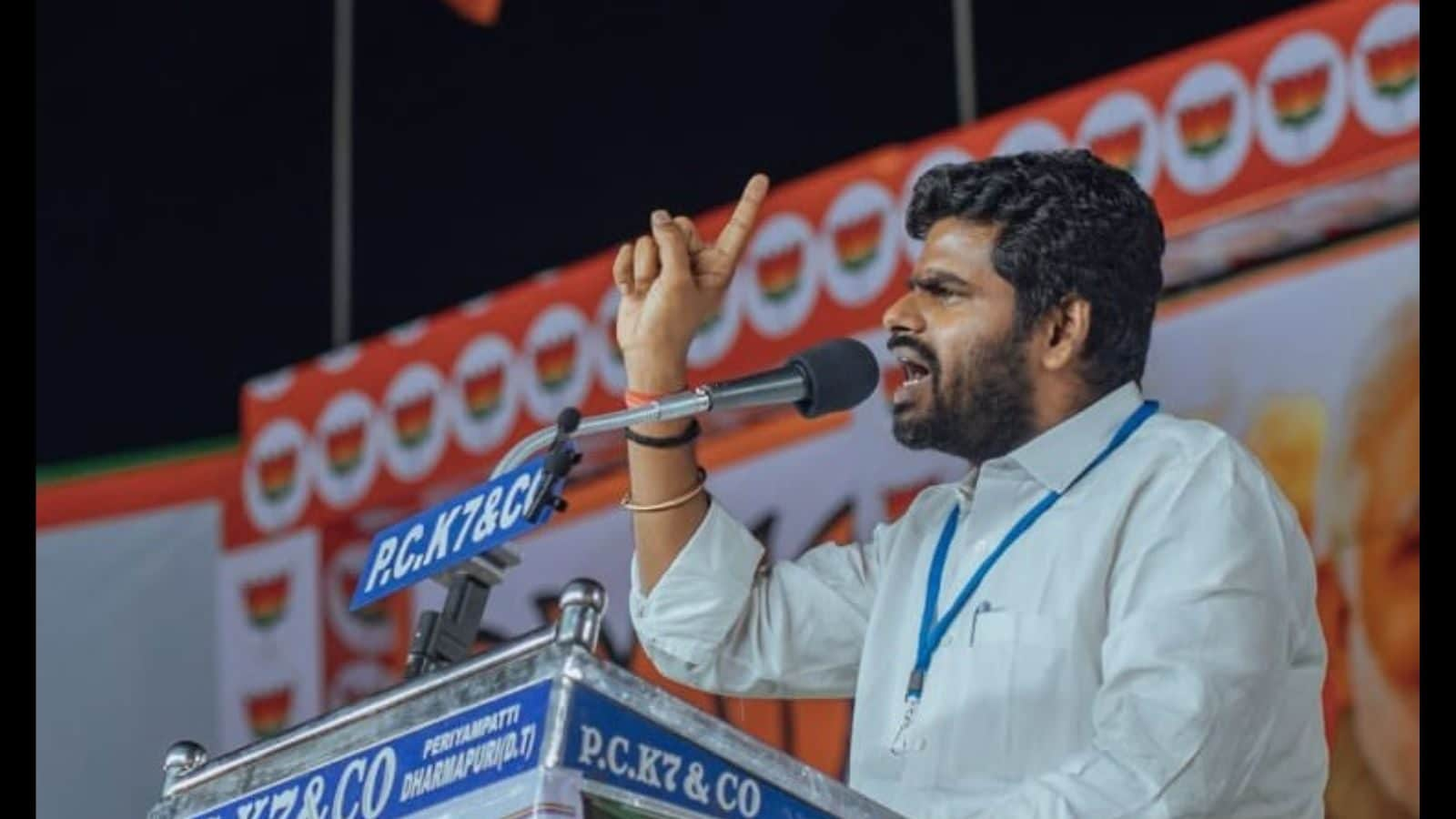 [ad_1]

Tamil Nadu BJP chief K Annamalai (File pic: Twitter/@annamalai_k)
The resignations came on Wednesday just days after the exit of BJP State IT Wing Chief Nirmal Kumar to AIADMK who quit the party levelling serious allegations against Saffron party's Annamalai
A total of 13 functionaries of the Tamil Nadu unit of Bharatiya Janata Party (BJP) on Wednesday reportedly quit the party to join its alliance partner All India Anna Dravida Munnetra Kazhagam (AIADMK), signalling escalation of hostilities between the allies in the state.
The 13 people who resigned belonged to the BJP's IT wing in Chennai West, an ANI report said.
The development comes as the State unit of the BJP accused the Edappadi Palaniswami-led AIADMK over allegedly "poaching" its leaders.
BJP IT wing district president Anbarasan issued a statement and said he has decided to resign considering the "unusual scenario in the party for the past few days".
"I have worked for BJP for years. People know that I have never expected any position. Considering the unusual scenario in the party for the past few days I have decided to resign from the party," he said.
The statement reportedly bears the signatures of 10 IT Wing District Secretaries and two IT Wing District Deputy Secretaries.
Several BJP workers have resigned and joined AIADMK recently.
On Tuesday, BJP Intellectual Wing State Secretary Krishnan, IT wing State secretary Dileep Kannan, Trichy Rural District Vice President Vijay and State OBC Wing Secretary Ammu joined AIADMK after meeting with Edappadi K Palaniswami.
This came just days after the exit of BJP State IT Wing Chief Nirmal Kumar to AIADMK who quit the party levelling serious allegations against Annamalai. Kumar posted a letter on Twitter announcing his resignation and alleged that the BJP's leadership is working against the interests of its own cadres.
Allegations have been levelled against Annamalai of "secretly" holding talks with a senior DMK minister despite the former being involved in a legal battle with the minister.
Similarly, IT Wing State Secretary Krishnan also resigned from BJP blaming Annamalai. This has sparked a war of words on social media between supporters of AIADMK and the BJP.
Let AIADMK Poach, it Shows Tamil Nadu BJP is Growing: Annamalai
After Tamil Nadu BJP IT Wing chief CTR Nirmal Kumar and State IT Wing secretary Dilip Kannan quit the party on Tuesday, Tamil Nadu BJP chief K Annamalai claimed his party was growing in the state and this could be seen with the AIADMK admitting few BJP functionaries into that party.
Insisting that certain "bold" decisions taken by him is likely to make some disgruntled party members to shift loyalties, Annamalai said he would expedite his decisions to achieve the party's target in the 2024 Lok Sabha election.
"Its good they left. Let them go. Only then new roles could be assigned to new persons who will emerge as next level leaders in the BJP," news agency PTI quoted Annamalai as saying.
There was a time when it was alleged that the BJP had to prosper only if leaders from the Dravidian parties joined it. "But our fortunes have changed. Now the Dravidian parties are growing with the entry of second, third and fourth level leaders from the BJP. Let them poach. Situation is bound to change," Annamalai said before leaving for a party event in Madurai.
Those firm on the ideology will remain in the BJP, he added.
(With PTI inputs)
Read all the Latest Politics News here
[ad_2]

Source link