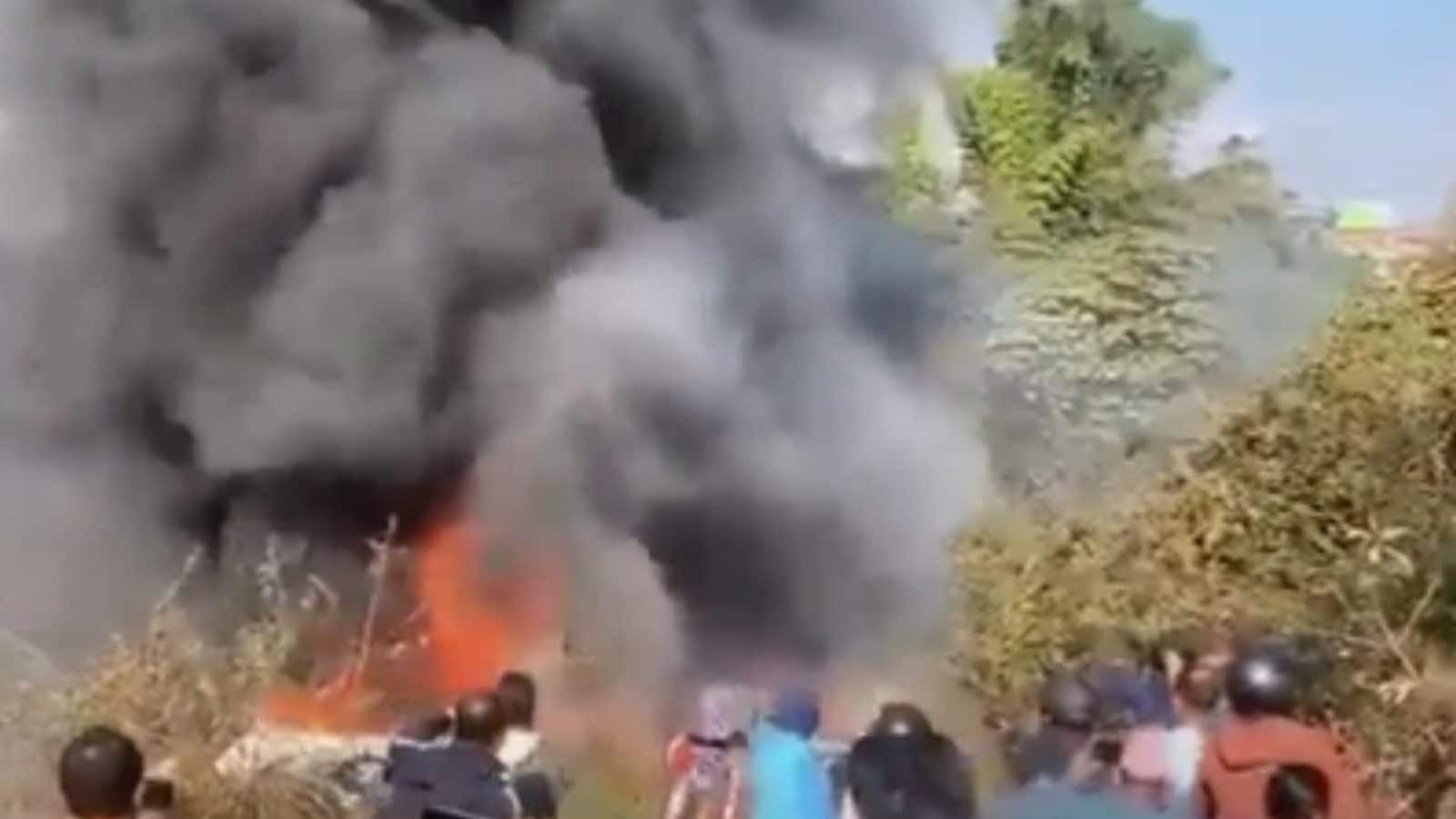 Last Updated: January 15, 2023, 11:58 IST
72 people, including four crew members, were reportedly on board when the aircraft crashed. (Photo: News18)
A total of 68 passengers and four crew members were on board the aircraft that crashed between the old airport and the Pokhara International Airport
A 72-seater passenger aircraft crashed on the runway at Pokhara International Airport in Nepal. Multiple fatalities are expected in the crash.
A total of 68 passengers and four crew members were on board the aircraft that crashed between the old airport and the Pokhara International Airport, reports said.
"There are 68 passengers on board and four crew members… Rescue is underway, we don't know right now if there are survivors," Sudarshan Bartaula told AFP.
The plane crashed between the old and new Pokhara airports in central Nepal.
The wreckage was on fire and rescue workers were trying to put out the blaze, said local official Gurudutta Dhakal. Images and videos on social media platforms showed plumes of smoke billowing from the crash site.
According to top Nepal airport authority officials, the rescue operation is underway through helicopters.
Last year in May, 22 people were killed after a Tara Air plane crashed on a mountain at Sano Sware Bhir in Thasang of Mustang. Sixteen Nepalis, including three crew, four Indian and two German nationals were in the plane.
Read all the Latest News here