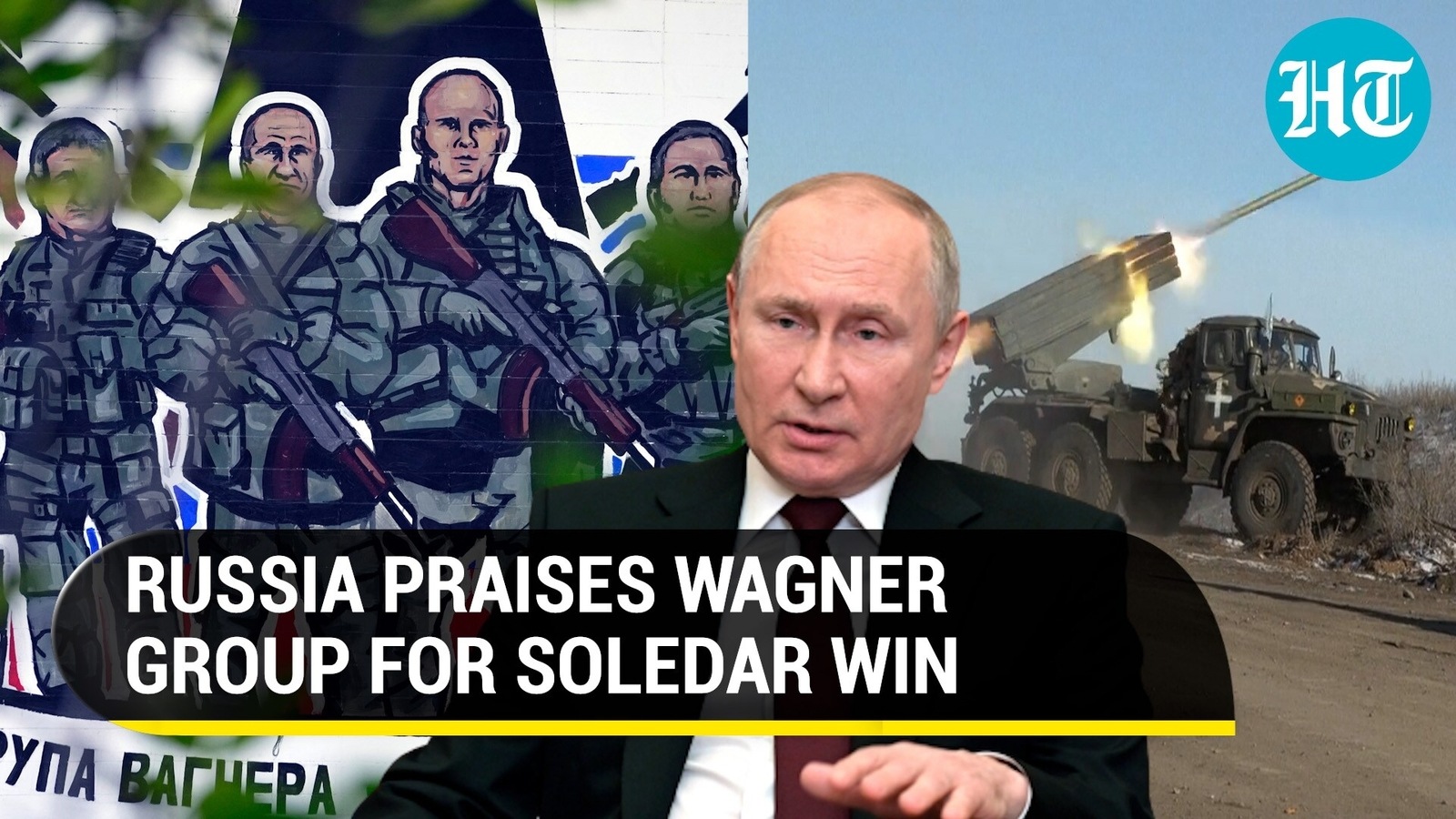 Settling reports of an infighting, the Russian Defence Ministry heaped praise on the Wagner Group after capture of Soledar in east Ukraine. The Russian MOD released the details of the operation and credited the private militia for their 'selfless service'. Ukraine's President Volodymyr Zelensky on the other hand, cried foul over Russia's victory and mocked the Russian forces for bickering. Watch this video to know more.
#soledar #putin #wagnergroup #credit #fight #infighting #ukraine #zelensky #russia #eastukraine #bakhmut #saltminecity #mocking
Hindustan Times Videos bring you news, views and explainers about current issues in India and across the globe. We're always excited to report the news as quickly as possible, use new technological tools to reach you better and tell stories with a 360 degree view to give you a better understanding of the world around you.