Technology
Reliance JioPhone Next delayed due to chip shortage – Times of India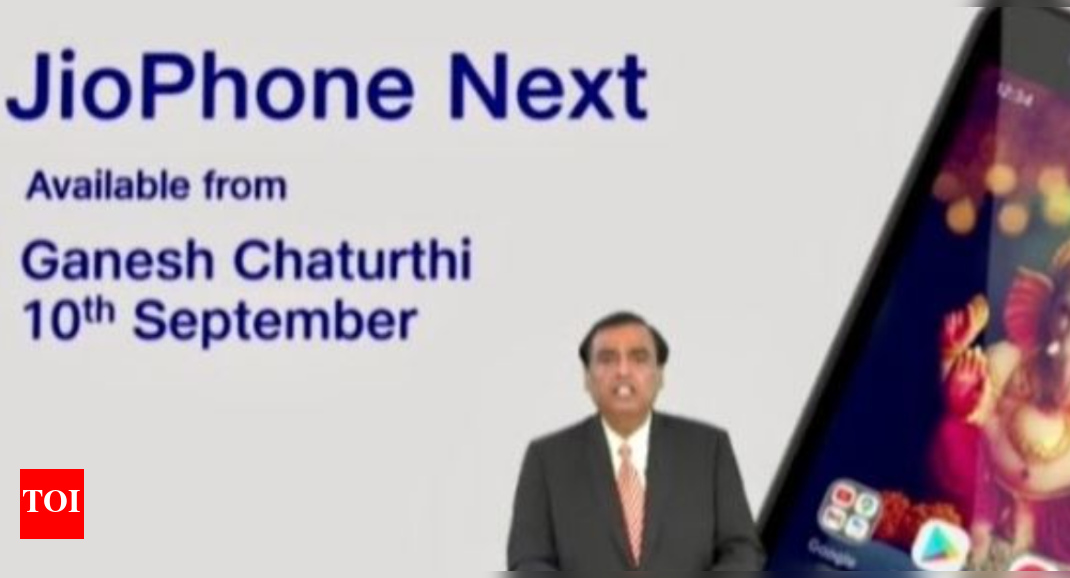 The launch of the low-cost JioPhone Next that is being made by Reliance Jio and Google to provide a smartphone experience to the less fortunate sections of India, has been delayed. The JioPhone Next was set to be available starting September 10 but due to the global semiconductor shortages, the launch has been delayed. Jio said in a statement that the JioPhone Next can now be expected to launch during Diwali this year.
"Both companies (Google and Jio) have begun testing the JioPhone Next with a limited set of users for further refinement and are actively working to make it available more widely in time for the Diwali festive season. This additional time will also help mitigate the current industry-wide, global semiconductor shortages," said Jio in a statement.
The global chip shortage has caused a lot of disruption in the supply chain of automobiles, PCs, smartphones and other segments.
Reliance Jio hasn't revealed much about the device. Also, there is no official information about the price of the phone. However, media reports claim that the JioPhone Next may cost Rs 3,500 in India. It will be a sub-$50 smartphone and it is estimated to be Rs 3,499. Having said that, Reliance Jio may also look at further incentivising the device through carrier deals and financing options.
The JioPhone Next will most likely be powered by a low-end chipset from Qualcomm– QM215 platform. It features a 64-bit CPU and dual ISP support. The JioPhone Next will come with a single lens camera at the back with 13MP sensor along with an 8MP camera on the front for selfies. The default camera app will be Google Camera Go.