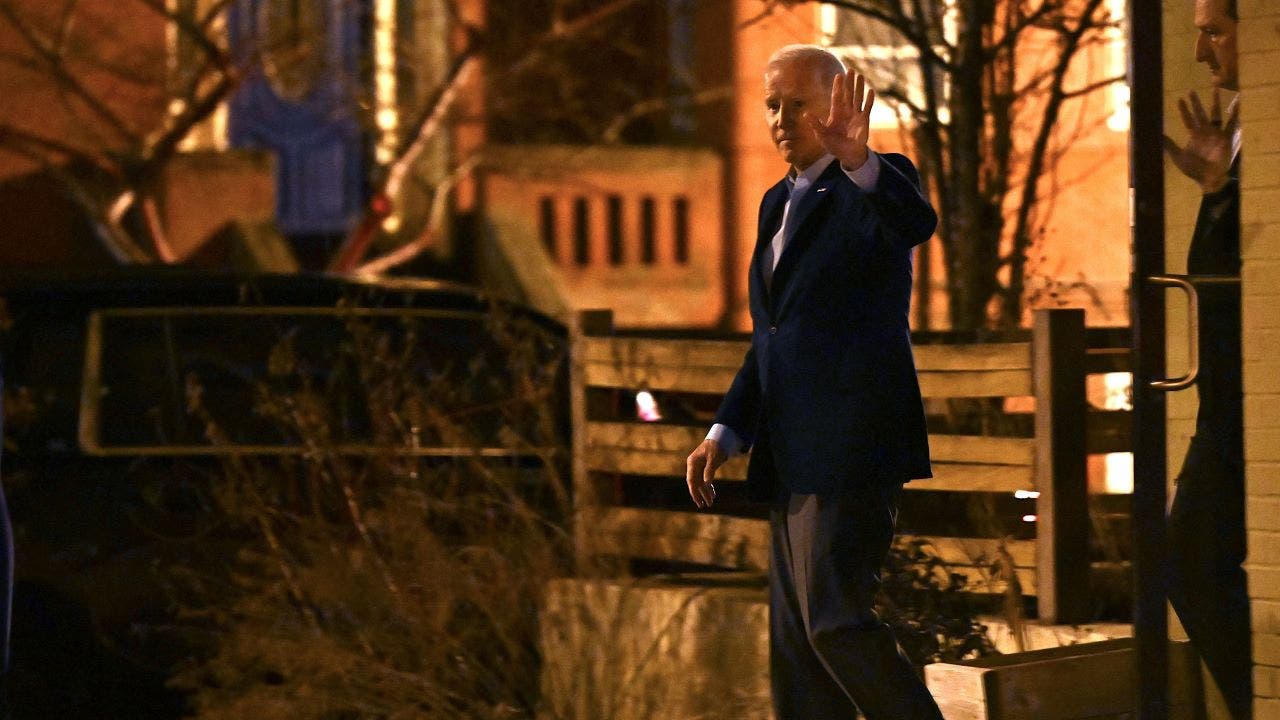 [ad_1]

President Biden and First Lady Jill Biden raised eyebrows when they reportedly ordered the same dish at a posh D.C. restaurant in February.
The Bidens went to Red Hen, an Italian restaurant in Bloomingdale. The couple ordered two bowls of the restaurant's signature rigatoni, along with grilled bread and butter, chicory salad and a few glasses of Barbera wine.
The rigatoni dish – which is made with red sauce, fennel sausage ragù and Pecorino Romano – is reportedly popular at the restaurant. But social media users were still baffled that the Bidens ordered the same meal.
"I have honestly never heard of a couple – married or otherwise – who order the EXACT same at a restaurant," one Twitter user observed.
REPUBLICANS BLAST BIDEN AFTER LATEST INFLATION REPORT, SAY PRESIDENT 'LIVING IN AN ALTERNATE REALITY'
"I would definitely glare at my husband if he ordered the same thing as me because obviously we need to try as much of the menu as possible!" Washingtonian editor Jessica Sidman said.
"Getting the same thing as the person you're eating dinner with is silly," D.C. resident Hannah Madden told The Washington Post. "The whole point of going out to eat is getting to try as many things as possible."
"At first, I thought, it's funny that everyone is in such a twist about this," Madden remarked. "And then I realized, 'Oh wait, I'm in a twist about this!'"
INTERNET RECOILS AS BIDEN TALKS OF NURSE DOING THINGS 'I DON'T THINK YOU LEARN IN NURSING SCHOOL': 'SO GROSS'
Red Hen's owner Michael Friedman said he was amused by the internet's debate over the couple's pasta order.
"It's such an honor to have a presidential visit, but it's funny that this is what came out of it," Friedman said. "It's a fascinating thread people have chosen to follow, and I'm just really enjoying the banter."
The owner also attested that the rigatoni is very popular, with the restaurant selling 50 to 70 orders each night.
CLICK HERE TO GET THE FOX NEWS APP
"When I worked the pasta line, I would dream about it," Friedman said.


[ad_2]

Source link