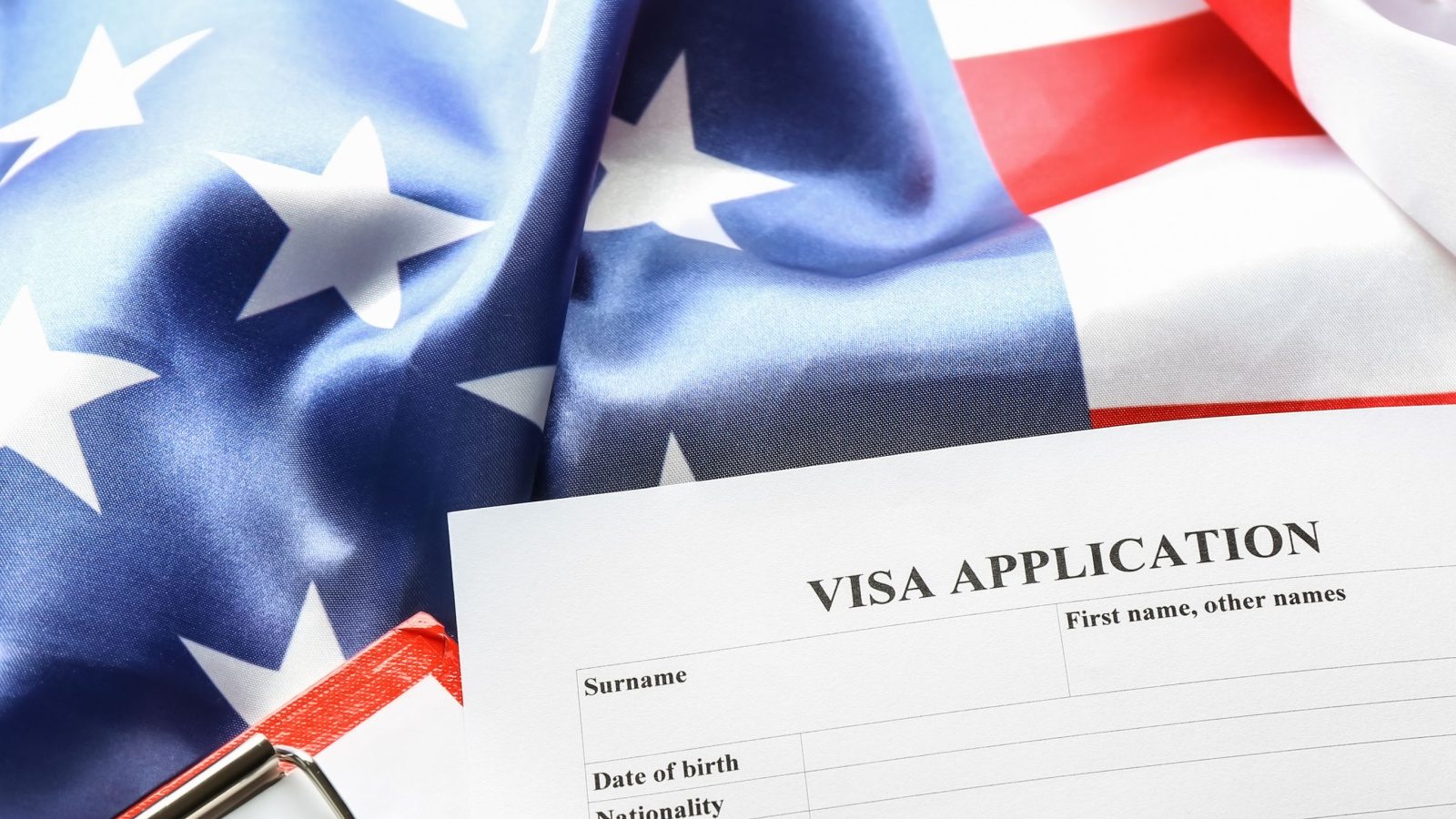 Edited By: Shankhyaneel Sarkar
Last Updated: January 11, 2023, 15:12 IST
Long wait time for visa appointment interviews has caused concern among tourists and students wanting to visit the United States (Image: Shutterstock)
Waiting time in some US consulates in Indian cities is close to 1,000 days but wait time for appointments for some categories could be availed within a day
The waiting time to get an appointment in India for a visa interview for travel to the United States will take at least 1,000 days in some consulates in India. This issue has been discussed between top officials and ministers of both nations and authorities are trying to find a solution to the problem.
However, according to a report by CNBC, there are two categories of visa which visitors can apply for and can also schedule an appointment in less than a week in US consulates in Hyderabad and Chennai.
Citing latest data from the US State Department's Bureau of Consular Affairs website, the report said that the estimated waiting time for an appointment for the B1 and B2 category visa is 440 days in Kolkata and 999 days in Mumbai, the report said.
The B1 category visa is for those wishing to visit the US temporarily for business purposes and B2 category visa is for those wishing to visit the US for tourism.
As the US has extended the interview waiver facility for more non-immigrant visa applicants, visitors in the B1/B2 categories will get a visa interview appointment in six days at the US consulate in Chennai, the CNBC report said.
Even those who require an interview along with those applicants who come under the interview waiver category – i.e. those in C, D, C1/D categories – will have to wait a day to get an appointment.
US student visa applicants and exchange visitors are seeing a waiting time of 64 days at the US consulate in Chennai and 325 days at the Hyderabad consulate, according to the CNBC report.
White House Press Secretary Karine Jean-Pierre earlier in December told reporters that the Biden administration is addressing the 'significant demand' of visa services. She said US visa interview wait times are being decreased globally.
She said that the Biden administration has increased the hiring of foreign personnel for the work. The Biden administration expects that visa processing will soon reach pre-Covid levels.
US State Department spokesperson Ned Price said embassies and consulates in India broke their all-time record with respect to number of student visas issued in a single fiscal year. He said that even though some applicants may still face longer visa wait times, efforts are being made to reduce the interview appointment wait times in India as well as across the planet.
"We issued nearly 1,25,000 student visas. We recognise that some applicants may still face extended visa wait times, and we're making every effort to further reduce visa interview appointment wait times as quickly as possible in India and around the world," Price was quoted as saying by news outlets.
The Biden administration earlier intimated that more applicants have been made eligible for the interview waiver and dropbox cases were being sent abroad for adjudication. They said that temporary staffers are also being hired.
(with inputs from CNBC)
Read all the Latest News here