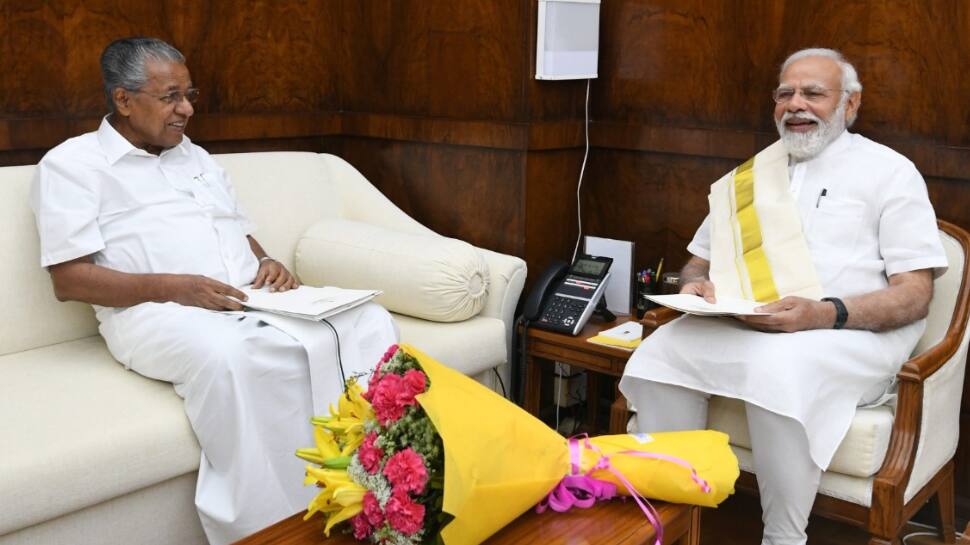 [ad_1]

New Delhi: As Kerala Police on Sunday (March 5, 2023) carried out a "search" at the office of the Malayalam news channel Asianet News, Leader of Opposition in the state Assembly VD Satheesan slammed Chief Minister Pinarayi Vijayan and said that the action was "a sign of intolerance against protests, criticism or questioning of those in power" and it has been on a rise in the state. He stated that such actions indicate that there is no difference between the Narendra Modi-led government at the Centre and the Pinarayi Vijayan regime in Kerala. Satheesan also referred to Vijayan as the 'mundu (dhoti) wearing Modi'. He said that the prime minister used the income tax to raid BBC offices and the Kerala CM used the crime branch wing of police to search the Asianet News office.

"Kerala Chief Minister is proving that he is 'Modi in dhoti'. What Modi did in the BBC office same was done here in the Asianet News office by the CM. This is a clear signal of intolerance. Both (CM and PM) are trying to frighten critics," Satheesan told the media.

Days after a group of Students' Federation of India (SFI) activists allegedly barged into the Kochi office of Malayalam news channel Asianet News, Kerala Police on Sunday carried out a "search" at the Kozhikode office of the media house office in connection with a case.

A senior police officer, who was leading the team that arrived at the Kozhikode office, later told reporters here that the "search" was carried out as part of the investigation in the case.

"No documents have been taken," he said.

ALSO READ | Rahul Gandhi Speaks To Indian Journalists In London, Says 'If BBC Stops Writing Against Modi Govt…'
According to various news reports, the case registered by police is based on a complaint lodged by a politician alleging that an interview done by the channel of a schoolgirl who was allegedly forced to work as a drug courier was fake news.

Earlier on March 3, SFI activists trespassed into the Kochi office of the news channel and intimidated the staff there. 

A case was later registered against 30 SFI activists, the students' wing of the ruling CPI(M) in Kerala, on the basis of a complaint lodged by the channel.

The search was also condemned by the Bharatiya Janata Party (BJP) in Kerala which termed it as a "fascist approach".
BJP's Kerala unit president K Surendran said the search at the Asianet News office was "an example of the fascist approach" of the state government towards the media.

(With agency inputs)


[ad_2]

Source link