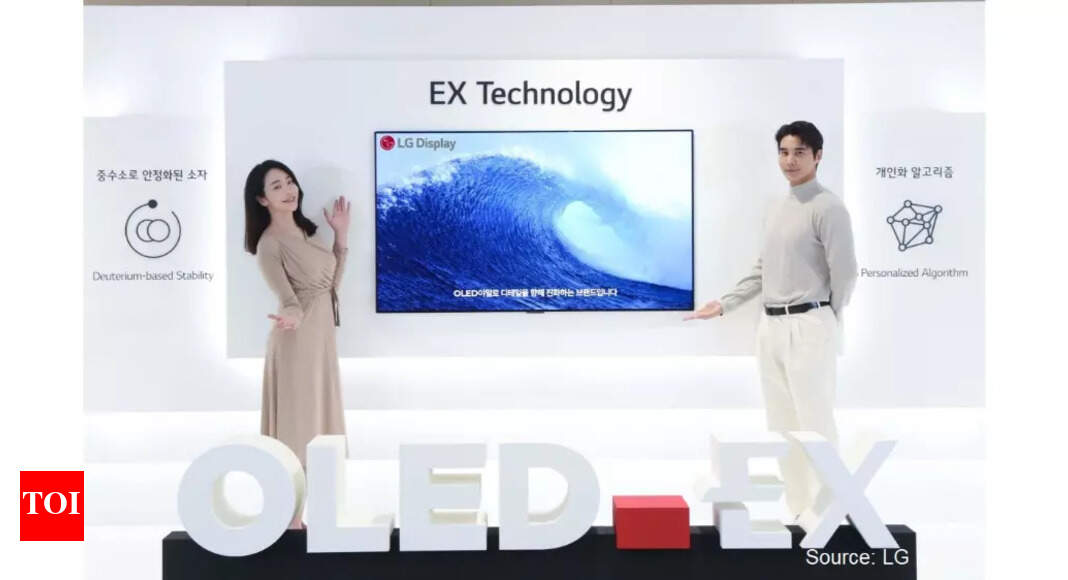 South Korean tech major LG has unveiled its new generation of OLED displays, the OLED EX. The new OLED EX display is claimed to bring some improvements to the conventional OLED display technology.
The EX in the new display stands for Evolution and eXperience and as per the company, the new display tech can boost the maximum brightness conventional displays allow, improve the picture quality and also, make for more space for the display by reducing the bezels.
LG says that it used the Hydrogen isotope called Deuterium in combination with algorithmic image processing to make the OLED EX display, while keeping the original tech intact. LG claims that the deuterium with the algorithmic image processing can help enhance the brightness of the display by over 30% compared to conventional OLED displays and also enhance the efficiency of the machine over time.
"Deuterium is twice as heavy as normal Hydrogen, and only a small amount exists in the natural world – as only one atom of Deuterium is found in about 6,000 ordinary Hydrogen atoms. LG Display has worked out how to extract deuterium from water and apply it to organic light-emitting devices. When stabilized, the Deuterium compounds allow the display to emit brighter light while maintaining high efficiency for a long time.", said the company in a blog post.
LG claims that with the help of the OLED EX tech, the display bezel thickness can also be reduced from six millimeters to four on 65-inch TVs.
LG has said that it would start using the new OLED EX display tech in every OLED TV manufactured at Samsung's Paju, South Korea and Guangzhou, China locations beginning from Q2 2022. The company has not revealed the date for the first OLED EX product launch yet.