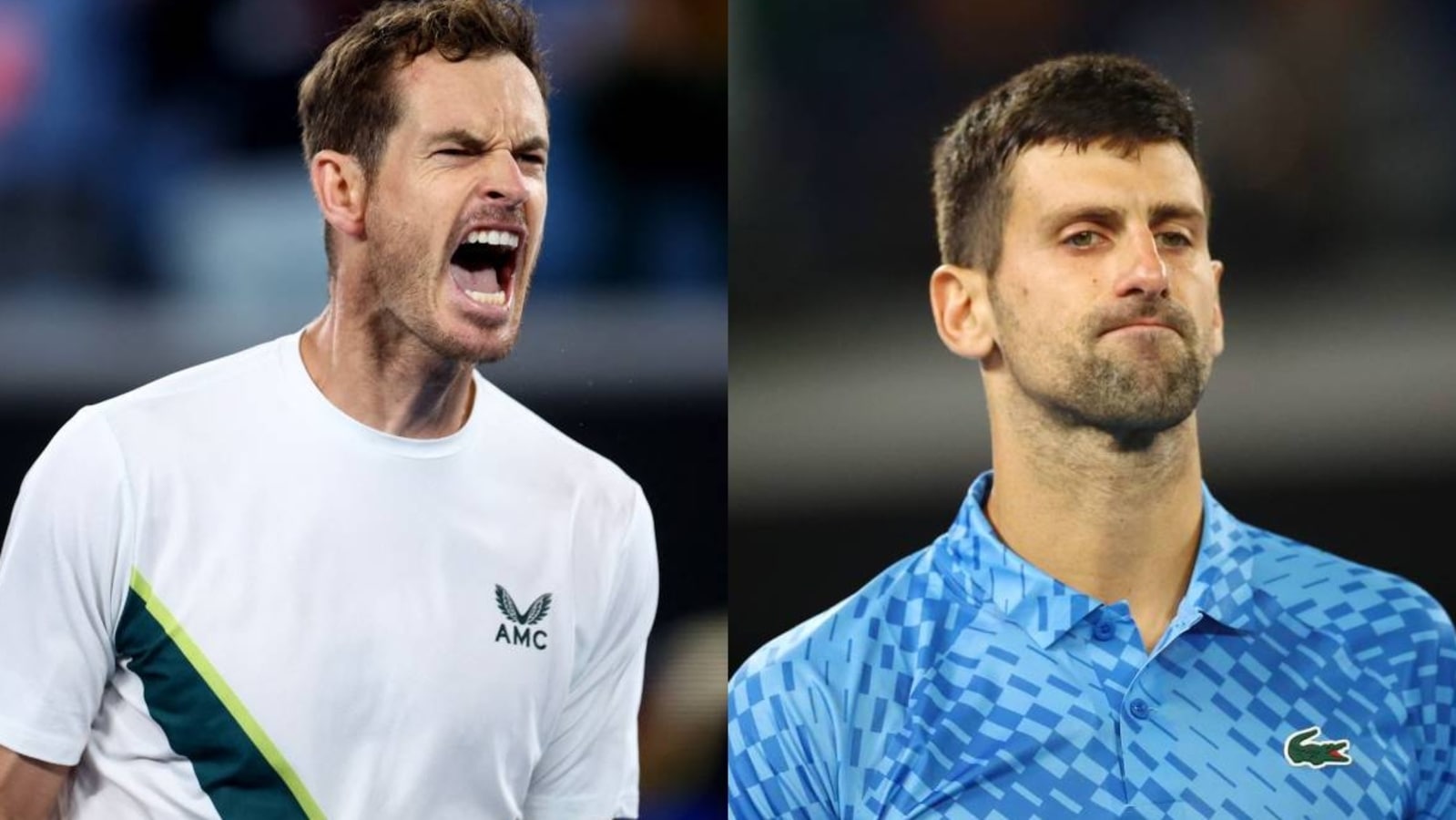 Britain's Andy Murray played a marathon 5 hours and 45 minutes to defeat Australia's Thanasi Kokkinakis by 4-6, 6-7, 7-6, 6-3, 7-5 in a five-set thriller at Margaret Court Arena in Australian Open on Thursday. It got registered as the second longest match ever in the history of the tournament while Murray stormed into the third round. Two-time Wimbledon winner Murray will now lock horns with Spain's Roberto Bautista Agut on Saturday.
After being down by two sets in the match, it was an incredible turnaround by Murray who then won one set after another to surpass the Australian. His gritty gameplay was acknowledged and lauded by friend and nine-time Australian Open champion Novak Djokovic. Serbia's Djokovic took to Instagram stories and posted "Phenomenal fighting spirit of a great champion! Really inspirational ! Well done mate".
ALSO READ: 'His days are numbered…': Boris Becker's bold retirement statement after Rafael Nadal's shock Australian Open exit
Although Murray won, he was highly critical of the timing of the match which got extended till 4:05 am local time. Moreover, he was angry for not being allowed to take a toilet break after exhausting all his allocations for the same.
"I respect the rules. It's so disrespectful tha the tournament has us out here until 3… 4 'o' clock in the morning and we're not allowed to go and take a piss," complained Murray to a match official.
"It's a joke, it is a joke. You know it as well.It's disrespectful to you, disrespectful to the ball children, disrespectful to the players and we are not allowed to go to the toilet. Ridiculous," he added.
Meanwhile, Djokovic overcame Enzo Couacaud by 6-1 6-7(5-7) 6-2 6-0 and advanced to the third round of the tournament in his bid to lift the title for the 10th time in his career. The fourth seed battled problems with his hamstring but delivered a fantastic performance.With 21 grand slam titles, he is just one short of Rafael Nadal's record of winning the highest number of titles by a men's tennis player.