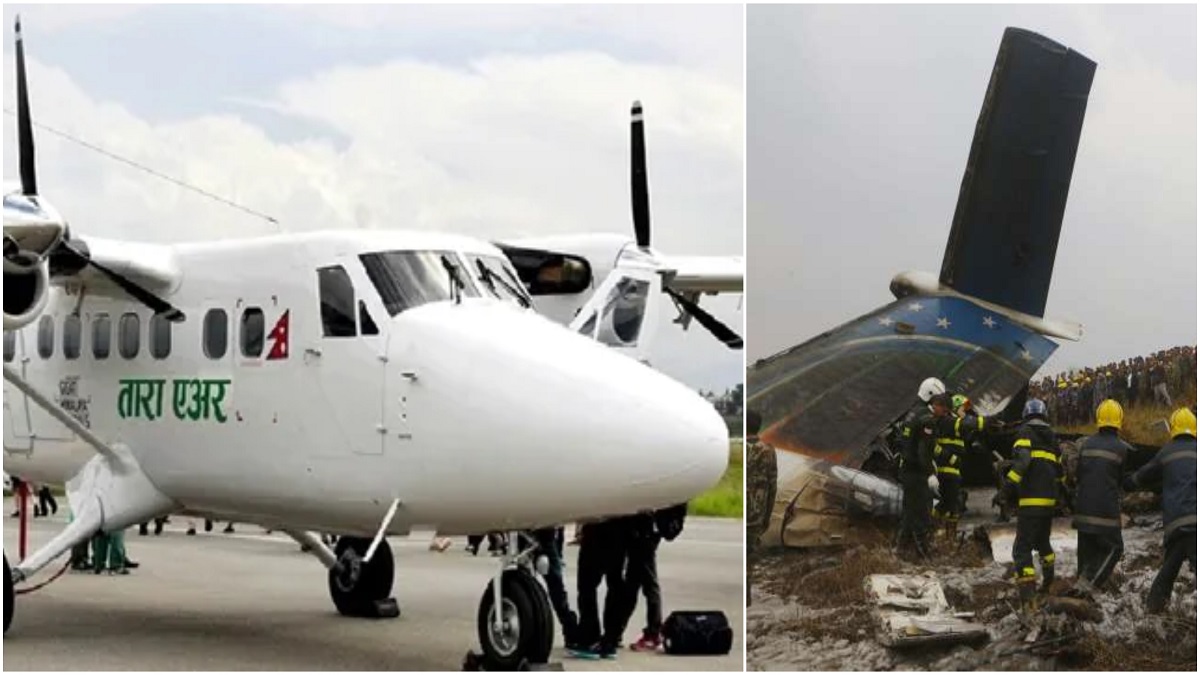 Nepal plane crashes: In yet another incident of a plane crash, a Nepalese passenger flight with 72 people onboard crashed on Sunday while landing at the Pokhara airport. There were a total of 68 passengers and four crew members. 
According to the latest reports, at least 36 people have been killed and several others sustained injuries. There were also 11 foreigners on the ill-fated flight, as per the Nepalese media. 
The Civil Aviation Authority of Nepal (CAAN) said that Yeti Airlines' 9N-ANC ATR-72 aircraft took off from Kathmandu at 10:33 am. It further stated that the aircraft crashed on the bank of the Seti River while landing at the Pokhara airport. Images and videos posted on social media platforms showed plumes of smoke billowing from the crash site. 
Despite the recent growth of Nepal's air industry, which transports foreign trekkers and climbers as well as products and people to remote locations, it has a dismal safety record. Poor safety has long been a problem in Nepal's aviation sector as a result of inadequate maintenance and training.
In addition, Nepal has some of the world's most strenuous and remote runways, which pose a challenge for even experienced pilots. These runways are surrounded by snow-capped peaks. The Himalayan country is prone to plane crashes as the weather changes frequently in the mountains. 
According to reports, Nepal witnessed its first plane land in 1949 and since then the country has seen several crashes that claimed hundreds of lives. 
Here's a look at some major plane crashes in Nepal: 
1992 PIA Airbus A300 crash: The country witnessed the most-deadly air crash in 1992 when a PIA Airbus A300 crashed at Bhattendanda in Lalitpur. As many as 167 people had lost their lives in the mishap. 

2000 Twin-Otter crash: At least 25 people were killed when a Twin-Otter belonging to Royal Nepal Airlines had met with an accident in Dadeldhura. The incident took place in 2000. 

2006 Shree Air flight crash: 

All 24 people on board a Shree Air flight lost their lives when the plane crashed at Taplejung in eastern part of Nepal. The peple on board were travelling to attend WWF Nepal programme in 2006.

2010 Tara Air Twin Otter crash: A Tara Air DHC-6 Twin Otter that was travelling from Lamidanda to Kathmandu in  December 2010, crashed shortly after takeoff. Three crew members were among the 22 passengers that were killed. 

2012 Agni Air Dornier crash: This was one of the fatal aviation accidents in the history of the Himalayan country. Agni Air's Dornier 228 crashed near the Jomsom Airport while en route from Pokhara to Jomsom. Out of 21 people onboard, at least 15 of them were killed including both pilots. 

2014 Twin Otter plane crash: A total of 13 bodies were found at the site where a Nepal Airlines-owned Twin Otter plane crashed in 2014. The 9N-ABB plane, with 18 people aboard, had gone missing and later its wreckage was found a few kilometres from Khidim, a small town in Arghakhachi district in southern Nepal.

2018 US-Bangla Airlines flight crash: On March 12, 2018, US-Bangla Airlines flew a 76-seat Bombardier Q400 from Dhaka to Kathmandu. The ill-fated aircraft crashed while landing at Tribhuvan International Airport. The mishap led to the killing of 51 out of the 71 people onboard the plane. 

2022 Twin Otter aircraft crash: A Canadian-built turboprop Twin Otter 9N-AET plane crashed, killing all 22 passengers. The plane was carrying four Indians, two Germans and 13 Nepali passengers, besides a three-member Nepali crew when it crashed minutes after taking off from the tourist city of Pokhara on May 29, 2022. 
Last year, Nepal also tightened flight permit rules for airlines by making it mandatory to have clear weather throughout the route, after a preliminary investigation indicated that bad weather was the main cause of several accidents in the country.
In Nepal, being a mountainous country, the weather condition often fluctuates and it is difficult to operate a flight in the mountain region without a proper weather forecasting mechanism.
(With inputs from agencies)