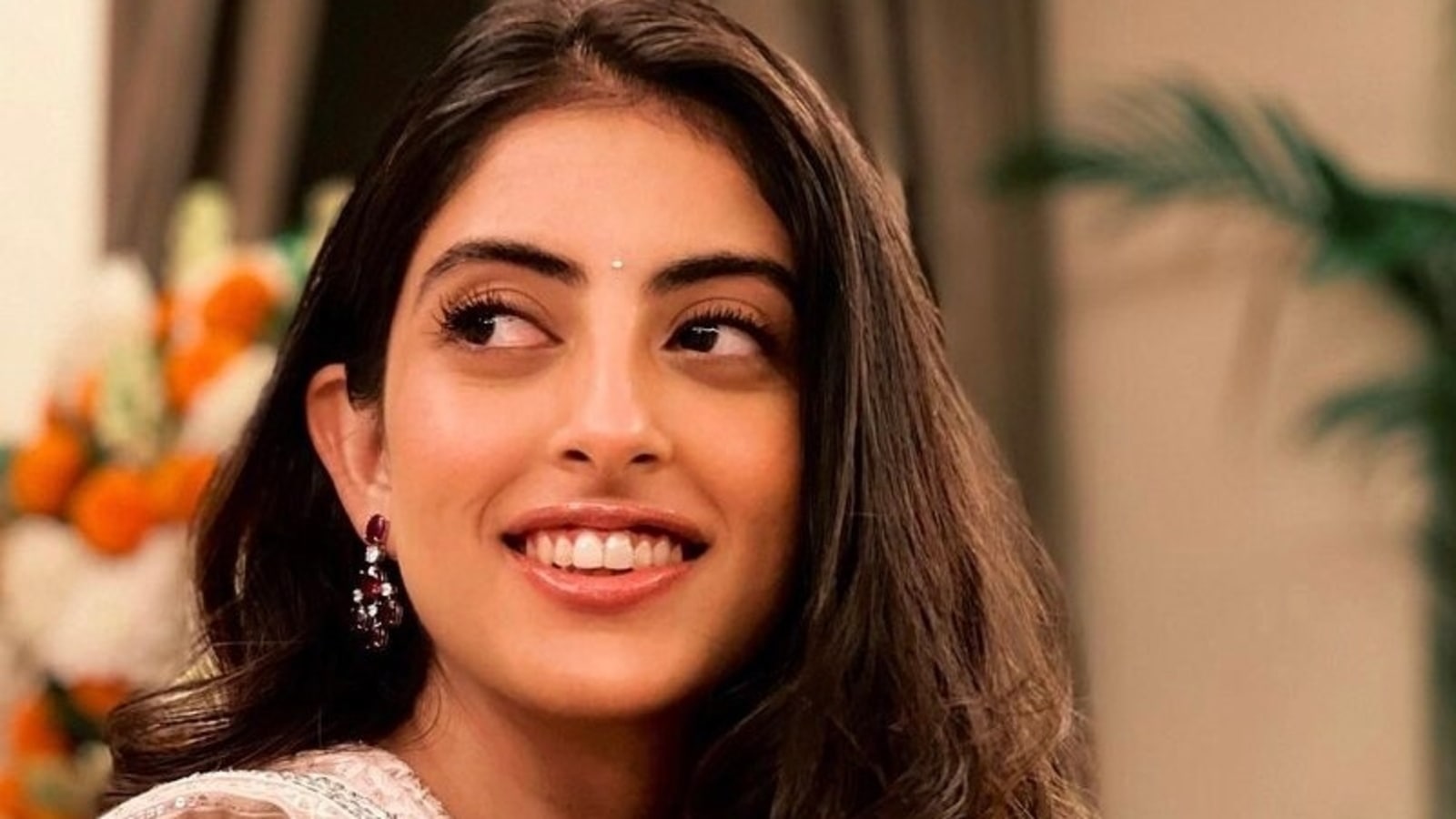 The granddaughter of veteran actor Ambitabh Bachchan, Navya Naveli Nanda talked about not being part of any films. She said her strength does not lie in acting and she 'wouldn't be very good at it.' She also revealed that till now, she has not got any offer to act in movies. She said her forte lies in something else, and acting can never be her cup of tea. Navya is an entrepreneur by profession. (Also read: Navya Naveli Nanda says she never considered acting as a career, mum Shweta Bachchan reminds her of 'that brief period')
In a conversation with Brut India, Navya talked about why she has not chosen acting as her profession just like her uncle, Abhishek Bachchan and grandmother Jaya Bachchan, and said, "I think I am just not very good at it to be honest. I don't believe you should do something for the sake of doing it."
She said she has never been passionate about acting in films, and told, "You should do it if you are 100 percent passionate about it. It's not something I am passionate about. I think I am doing exactly what I love doing. I wouldn't be very good at it. I think my skill set lies elsewhere."
She revealed she has not got any film offers, and said, "None. I don't know why people keep thinking that I have got film offers. None of them have come actually, it's surprising."
Navya is the daughter of Amitabh Bachchan and Jaya Bachchan's daughter Shweta Bachchan. Shweta got married to businessman Nikhil Nanda in 1997. The couple welcomed–daughter Navya in 1997 and brother Agastya Nanda in 2000. Navya's uncle is actor Abhishek Bachchan.
In an interview with Barkha Dutt, Navya said, "I enjoy dancing and things like that but it was never something I took seriously that I would do this as a career. I was always more inclined towards business. My grandmother and aunt were both working women. They were also were involved in the family business in some capacity. My father, grandfather would take their opinion on it. That was always a world that excited me a lot more. I am also the fourth generation of the Nandas to take over that. I really wanted to carry that legacy forward, support my dad and everything that he is doing."
Navya wrapped up her podcast, What The Hell Navya in 2022. She along with grandmother Jaya Bachchan and mom Shweta spoke about issues women face in society. They also got candid in their conversations. The episodes can be found on Navya's YouTube Channel.