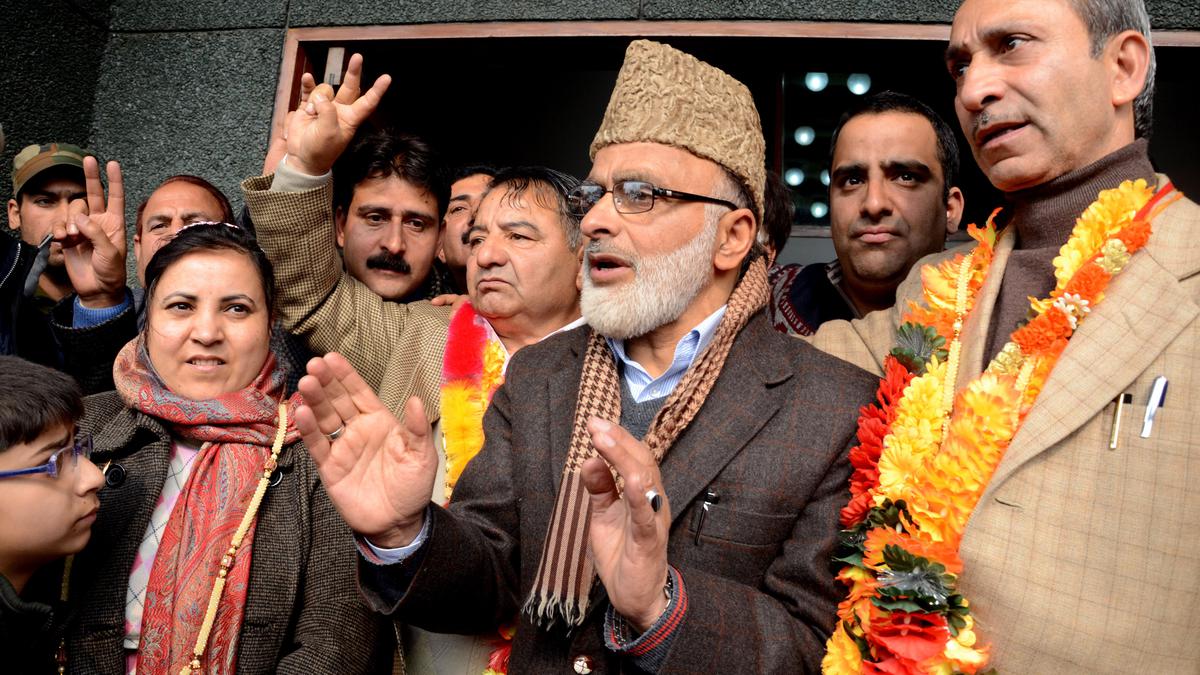 The Lieutenant Governor's (L-G) administration on January 25 demolished an alleged illegal structure erected by the wife of senior National Conference (NC) leader and ex-minister Ali Muhammad Sagar in Srinagar, in the wake of a drive started against those who encroached the 'State land' in Jammu and Kashmir.
A bulldozer was used by the Revenue Department to bring down a boundary wall and a structure next to the house of Mr. Sagar. According to officials, Mr. Sagar's wife Saleema owns three kanals (0.375 acres) and 16 marlas (0.1 acres) under Khasra No. 1015 near the Srinagar airport located in Budgam district. However, six marlas (.037 acres) of "State" land was encroached by the family where structures were raised.  

Also Read | Furore in J&K over L-G's move to evict locals from 'State land'
According to the Revenue department, demolition was carried out of the office-cum-guard room of NC's Sagar.
Mr. Sagar, a close aide of NC president Dr. Farooq Abdullah, termed the action as "sheer hooliganism."
"There are set procedures. We should have been served a notice but they acted on a hearsay," Mr. Sagar said.

Also Read | The Great Land Grab in Jammu and Kashmir
A NC spokesman condemned the dismantling of the outer wall at the NC general secretary. "Such actions of the government clearly smack of political vendetta and the misuse of government machinery for the same," the NC spokesman said.
Eviction of locals
The L-G administration has set a deadline of January 31 to retrieve state land from encroachers. Scores of locals, who have been occupying land for decades for residence and farming, are being evicted as part of the drive.
According to official figures, locals have been evicted from 38,645 kanals of State land in Kishtwar, 40,000 kanals from Anantnag, 12751 kanals from Kathua, 13431 kanals from Ganderbal, 4021 kanals from Kupwara, 28000 kanals from Bandipora and 2145 kanals from Baramulla in J&K.     
Amid growing protests from locals, J&K Lieutenant Governor Manoj Sinha recently said only influential and powerful people, who misused their position to encroach upon the state land, will be evicted in the Union Territory.