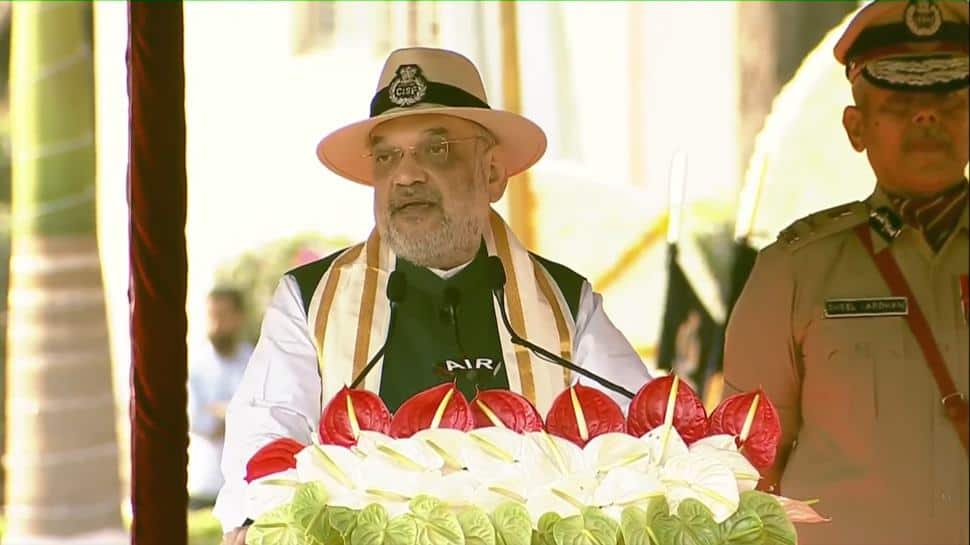 [ad_1]

HYDERABAD: Union Home Minister Amit Shah on Sunday asserted that PM Narendra Modi government's policy of zero-tolerance towards terrorism will continue in the times to come. Speaking at the 54th Raising Day Parade of CISF here, he said separatism, terrorism and anti-national activities in any part of the country will be dealt with firmly. 
Noting that NDA government has successfully tackled internal security challenges in the last nine years, the union minister affirmed that violence is coming down substantially in Kashmir, while insurgency in Northeast and Left Wing Extremism-affected areas has also reduced and the people's confidence is increasing. 

The number of people involved in terror activities is declining and many are laying down arms and joining the mainstream, he said. For the first time, the CISF is holding its annual Raising Day celebrations out of Delhi national capital region (NCR) at the CISF National Industrial Security Academy (NISA) at Hakimpet here.

The CISF was set up under the act of the Parliament of India on March 10, 1969. Since then, CISF Raising Day is being celebrated on March 10 each year. This year the CISF`s annual Raising Day celebrations in being held in Hyderabad today. Earlier on Saturday, Shah said that the CISF forms one of the pillars of India`s internal security. As per officials, this is the first time that CISF is be holding the `Raising Day` celebrations outside the National capital, New Delhi. It used to be held at CISF ground located on the outskirts of Delhi, in Ghaziabad.

Last year, Shah attended the 53rd Raising Day ceremony of the Central Industrial Security Force (CISF) at Ghaziabad`s Indirapuram. For the last couple of years, all paramilitary forces are celebrating their Raising day outside Delhi. On March 19, CRPF will hold an annual Raising Day in Chhattisgarh`s Bastar district which used to be once dominated by Left Wing Extremism (LWE). (With ANI inputs)


[ad_2]

Source link