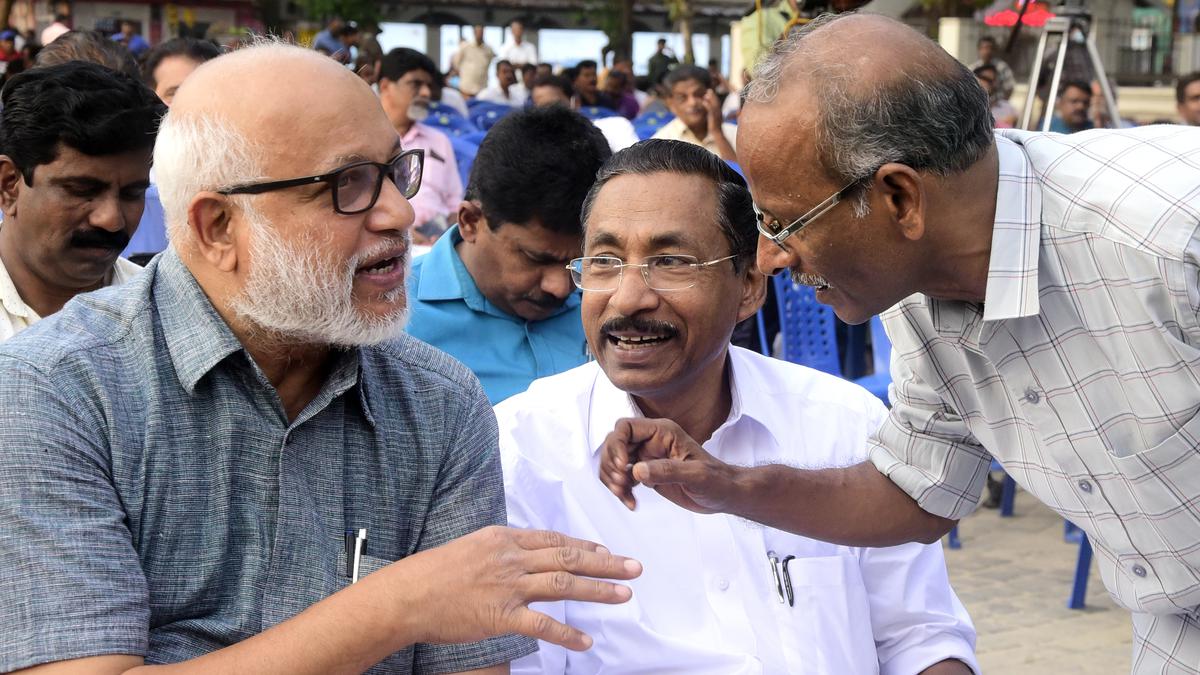 [ad_1]

The Narendra Modi government does not like any discussion on the plight of Palestinian people in India, CPI(M) Polit Bureau member M.A. Baby has alleged.
Opening an event to express solidarity with Palestine here on Thursday, he said this was evident from the denial of visa to a Palestinian activist to attend solidarity meetings in the country.
Aqel Taughus, a human rights activist from Palestine, was supposed to attend the event organised by the All-India Peace and Solidarity Organisation and the Keluettan Centre for Study and Research, Kozhikode, apart from other events. However, due to visa restrictions, he could not make it.
Mr. Baby pointed out that Indian people had been supporting the cause of Palestinian citizens from the time of the freedom struggle. Even after governments changed at the Centre, the country took a consistent stand at the United Nations in their support. "That position has changed now. It began during the late P.V. Narasimha Rao's tenure. What is happening now has startled us," Mr. Baby said. The Centre had been getting closer to Israel.
The CPI(M) leader claimed that frequent queries were made from the offices of the Union Home Minister and External Affairs Minister ever since the Palestinian activist sought to travel to India. They wanted to know the content of his speeches to be delivered here. "Obviously, he would have spoken about his country. The Narendra Modi government does not like someone from Palestine describing about the condition in his country. It is evident from the visa denial," Mr. Baby said.
[ad_2]

Source link