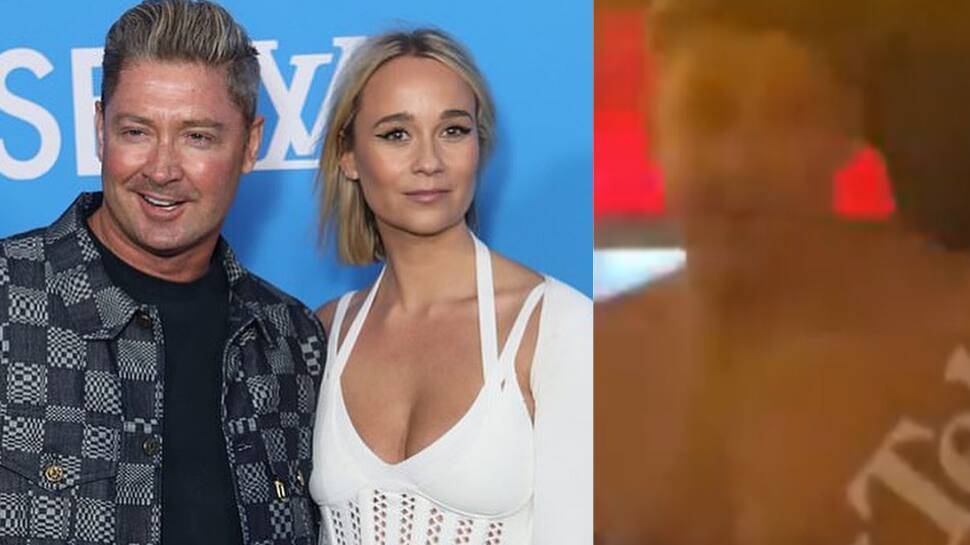 Former Australian cricketer and World Cup-winning captain Michael Clarke was allegedly caught cheating on his current girlfriend Jade Yarbrough and she responded by tackling him in a public park in Queensland. A video has gone viral on the internet in whic Jade can be heard screaming at Clarke, accusing him of sleeping with his ex-girlfriend Pip Edwards in December 2022. Clarke throughout the video is asking Jade to hit him if she feels he has cheated on her and at time trying to calm her down. Jade can be see eventually slapping him twice. All of this brawl took place in a public park and passerby recorded the video of the verbal spat that turned physical in the end.

"You want to send her to India with you?' an angry Yarbrough can heard screaming at Clarke in the video. "I have seen the texts. 'You're the love of my life Pip, come with me to India'," Jade said. The video which is going viral is blurry but one can easily hear the fight. 

Watch the video of Clarke being slapped by his girlfriend Jade below: 
Michael Clarke and Karl Stefanovic have squared off in a wild fracas in a public park, in which Clarke was slapped across the face by his girlfriend and accused of cheating.

Michael Clarke Video#YouFuckedHerOnDecember17 pic.twitter.com/pbiLUpLnnc
— SuperCoach IQ (@SuperCoachIQ) January 18, 2023
Clarke is under the scanner now after this incident. He has issued an apology for his behaviour. "I'm absolutely gutted I've put people I hold in the highest regard in this position. My actions in the lead-up to this altercation were nothing short of shameful and regrettable. I own this fully and am the only one at fault," Clarke told The Daily Telegraph.
The former player could lose a lot of commercial deals starting with the commentary assignment in India for the Border-Gavaskar Trophy. A report said that even Cricket Australia started its investigation into the matter and will soon come out with a release. 

Clarke played 115 tests, 245 ODIs, and 34 T20Is for Australia, scoring 8643, 7981 and 488 runs respectively. He retired in 2015.