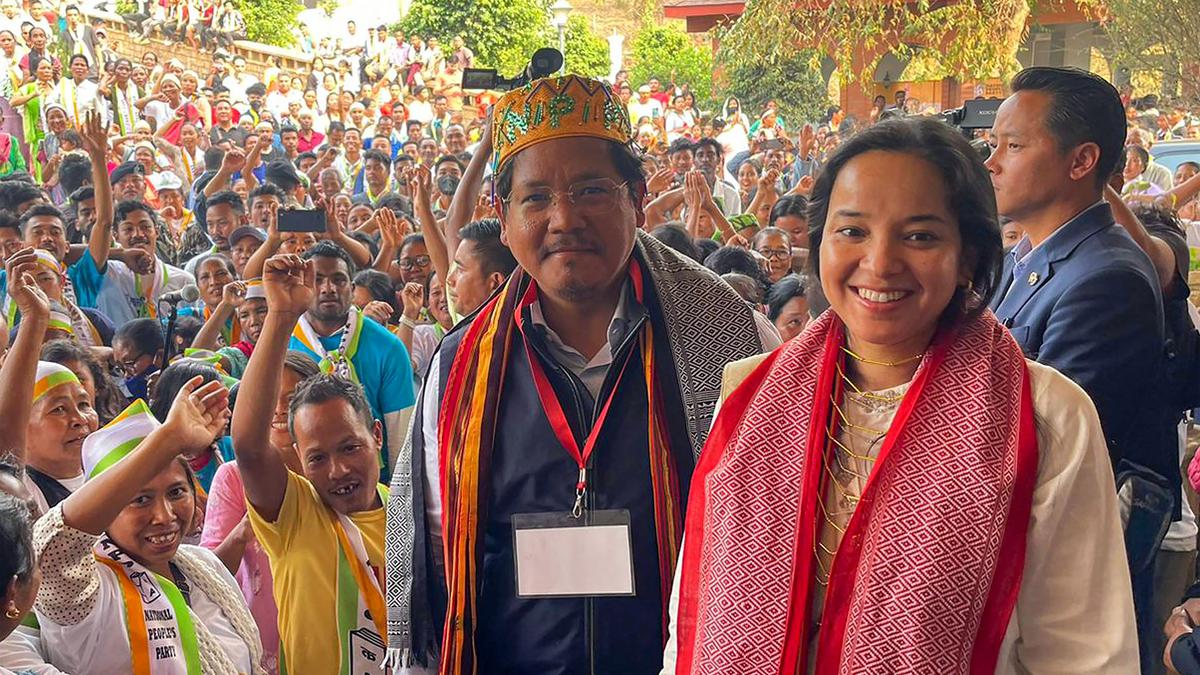 [ad_1]

Meghalaya Chief Minister Conrad K. Sangma submitted his resignation to Meghalaya Governor Phagu Chauhan as the Chief Minister and staked claim to form the new government.
There are 29 MLAs so far, with 26 of them from the National People's Party (NPP), two from the BJP and one independent.
The NPP is set to head a coalition government for the second successive term in the State. 
The party led by Mr. Sangma won 26 of the 59 Assembly constituencies where elections were held, seven more than it bagged in 2018. The State Assembly has 60 seats. 
Voting in the Sohiong constituency was deferred after the death of H.D.R. Lyngdoh, the candidate of the United Democratic Party (UDP), which also improved upon its performance five years ago. 
The UDP won 11 seats, five more than in 2018. 
The outgoing alliance government Mr. Sangma heads has five parties apart from the NPP. They include the UDP and BJP. 
"I thank the people of Meghalaya for having voted for our party. But we are short of the majority mark. We will discuss with like-minded parties and decide how to go forward," he told journalists after winning the South Tura constituency. 
The NPP and UDP have enough seats — 36 between them — to form the government but keeping the BJP in good humour matters to small northeastern States that are largely dependent on the Centre for funds. 
[ad_2]

Source link