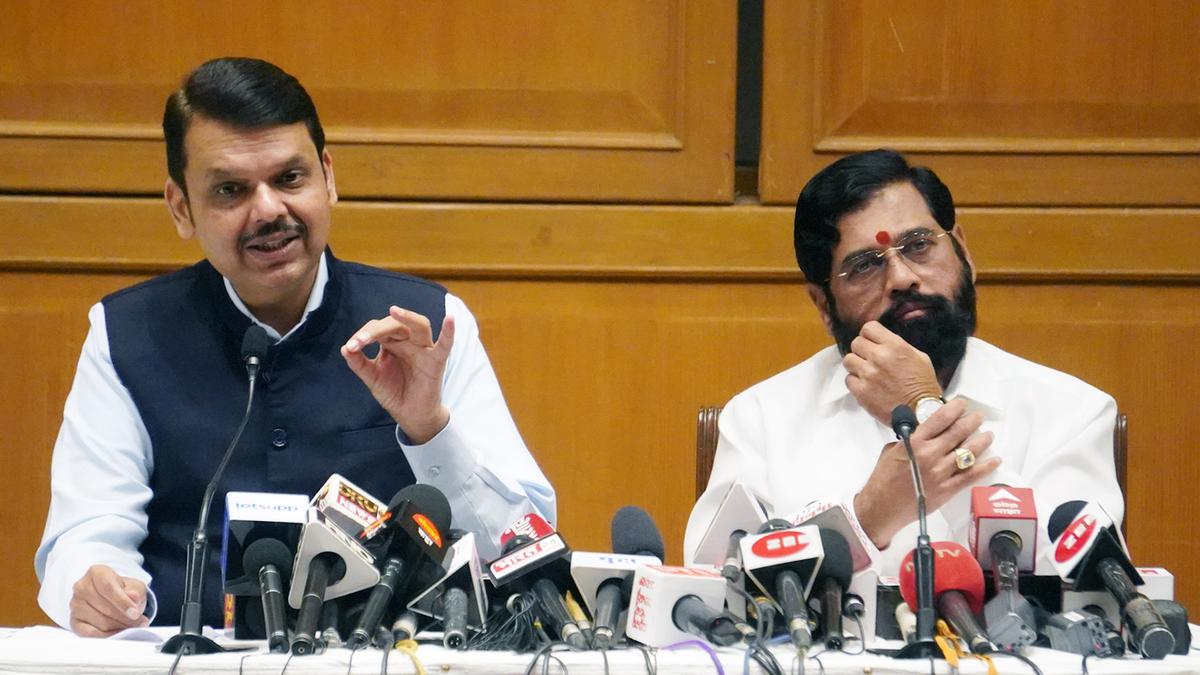 [ad_1]

Maharashtra is expected to grow 6.8 per cent during the financial year 2022-23 (April-March), as per the advance estimates projected by the State government in its Economic Survey document for the current fiscal.
During 2022-23, the agriculture and allied sector in the State is expected to grow by 10.2 per cent, the industry sector is expected to grow by 6.1 per cent and the services sector by 6.4 per cent, the document showed on Wednesday, March 8, 2023.
Nominal and real Gross State Domestic Product (GSDP) for 2022-23 is expected to be ₹3,527,084 crore and ₹2,165,558 crore.The Per Capita Income in Maharashtra was ₹215,233 in 2021-22 as against ₹183,704 for 2020-21.
The State government today tabled its Economic Survey document for 2022-23 in the Assembly. The annual document is prepared every year and presented in the Budget Session before the State Legislature. The present publication for the year 2022-23 is the 62nd issue.
The latest available information related to various socio-economic sectors of the economy in the State along with indicators and trends is provided in the document.The Economy Survey also typically gives some idea about the tone and texture of the actual Budget for 2023-24, to be presented Thursday.
Further, the Economic Survey document showed the state's revenue receipts are expected to be ₹403,427 crore for 2022-23 (BE) as against ₹362,133 crore during 2021-22 (RE).In the breakup, the tax and non-tax revenue (including central grants) for 2022-23 (BE) are ₹308,113 crore and ₹95,314 crore respectively.
The revenue expenditure of the State is expected to be ₹427,780 crore as per 2022-23 (BE) as against ₹392,857 crore during 2021-22 (RE).At the national level, the Economic Survey for 2022-23 released on January 31 forecasted India's economy is likely to grow at 7 per cent for the current fiscal year ending March 31, following an 8.7 per cent growth in the previous financial year – 2021-22.The national-level Economic Survey has projected a baseline GDP growth of 6.5 per cent in real terms for the next financial year 2023-24.
The survey document said the projection is broadly comparable to the estimates provided by multilateral agencies such as the World Bank, the IMF, and the ADB and by RBI.
[ad_2]

Source link