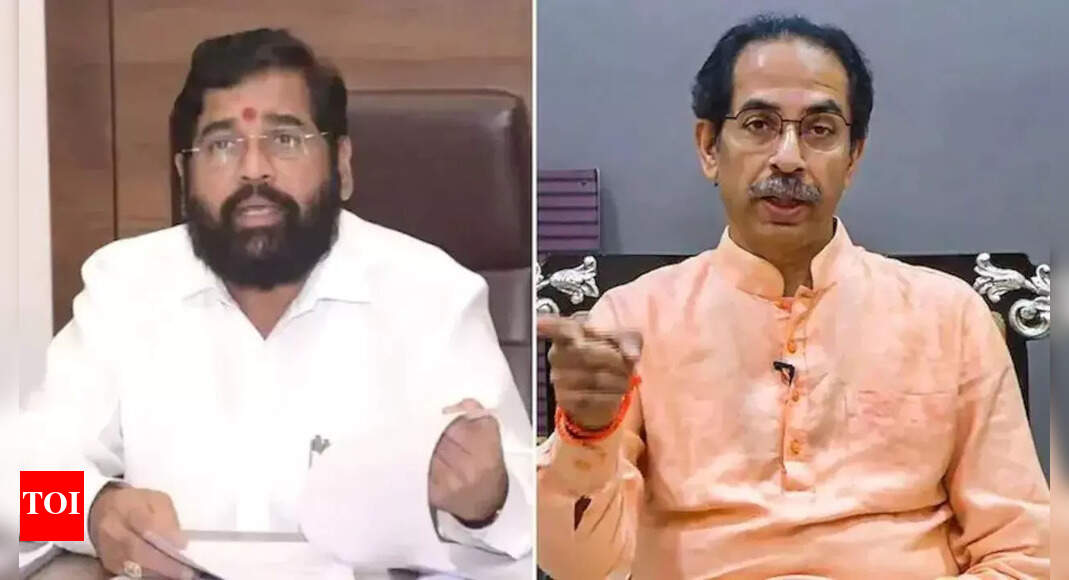 NEW DELHI: The rebellion by an overwhelming majority of
Shiv Sena
MLAs has led to the question whether the group led by Eknath Shinde is now the 'real' Sena as opposed to the original one led by CM Uddhav Thackeray. If Shinde has the support of more than 37 MLAs (over two-thirds) that he claims, will his group be seen as the real Sena? Who decides which is the real Shiv Sena in case of a split?
Explaining the situation, former Lok Sabha secretary general PDT Achary, an expert on the Constitution, said, "Only the Election Commission (EC) can decide on which group is the real Shiv Sena. If the Shinde faction calls itself the real Shiv Sena, even with the 37 MLAs that it claims it has on its side, it will have to make a petition to the Election Commission to recognise it as Shiv Sena party."
He said the process could only start once the group formally applied to the EC, which would then have to follow the Election Symbols (Reservation and Allotment) Order to decide whether the group could be recognised as the Shiv Sena party. "As of now, Uddhav Thackeray is the leader of Shiv Sena. The time has not yet come for recognition of the breakaway group since there is no petition with the EC," Achary told TOI.
This process of being recognised as the "real" Shiv Sena has nothing to do with the House, Achary said. "In this case, the House, which is the Maharashtra assembly, is not concerned with the process of recognition at the moment. The House will act on the basis of Para 4 of 10th Schedule of the Constitution, that deals with the anti-defection law," he added.
Achary said that even with two-thirds majority, the Shinde group cannot avoid disqualification without merging with BJP.
"If there is a merger of a political party with another and members of the legislature, in this case two-thirds of the Shiv Sena, agree to the merger, then there is a way out on not being disqualified. That is, if the Shiv Sena decides to merge with BJP, then the members (MLAs) can escape disqualification in accordance with the anti-defection law," Achary said.
Therefore, it simply means that to avoid disqualification, two conditions have to be fulfilled. First, "original political party should merge with another party" and second, "two-thirds of the members (of Shiv Sena) of the original party should agree to the merger with another party" (BJP in this case). "Without these two conditions fulfilled, the members are liable to disqualification, going by the anti-defection law," Achary said.
He referred to the recent verdict by the Goa bench of Bombay High Court, in the case where 10 of 15 Congress MLAs joined BJP, to say that Para 4 of 10th Schedule says that "if two-thirds of MLAs merge with another political party, then they will be exempt from the anti-defection law".