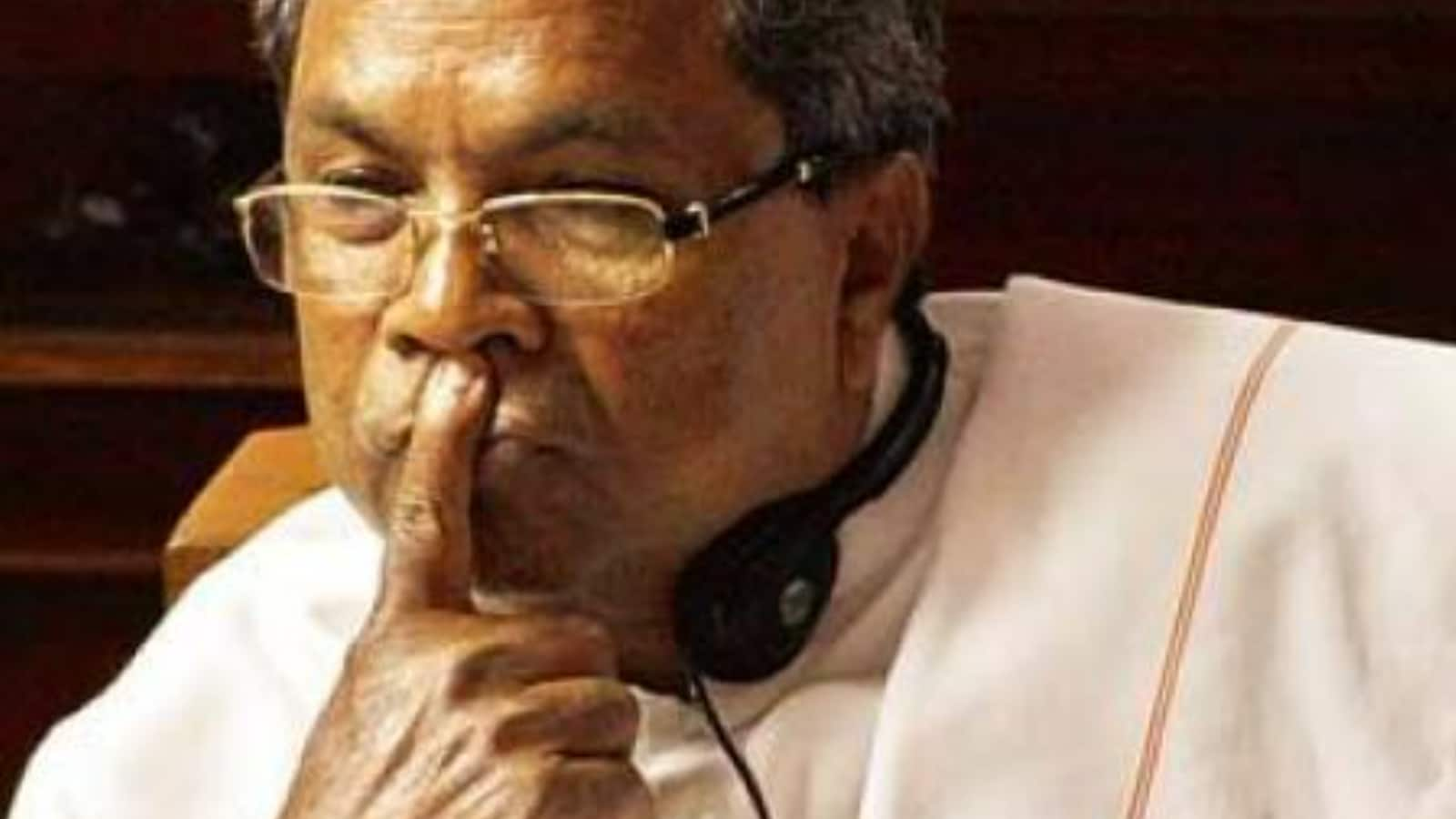 Will Siddaramaiah strike gold if he stands from the Kolar assembly seat this election year or will his political fortunes diminish just like the famous Kolar Gold Fields located next to this constituency?
Ever since the Leader of Opposition and former chief minister has announced his intention to contest from the seat, only if the party high command "agrees", Kolar has since become a hot seat.
Siddaramaiah has pinned his hopes on people of Kolar and lead the Congress to power in the state.
But former BJP chief minister BS Yediyurappa does not believe so. He has made a political prediction that "Siddaramaiah will not contest from Kolar at any cost." "He is just indulging in drama. He will try to come to Mysuru. If he contests this election from Kolar, he will not win the seat," the BJP veteran said.
So, what is all this fuss about Kolar?
According to political analysts, the verbal battle between the BJP and Congress is pure political posturing and the fight for the elections will be seen on the ground when the leaders and the party workers hit the streets to gain the support of voters.
Karnataka BJP spokesperson and former MLC Captain Ganesh Karnik said Kolar will not accept Siddaramaiah. "For a person like Siddaramaiah, who has been a CM for the state for five long years, and the Leader of Opposition, it is difficult to find a constituency to contest. This is unacceptable to the people," Karnik told News18.
Noted political analyst Sandeep Shastri says he feels the BJP is trying to make it look difficult for the Congress and push the debate on the competition. By this, they want to create an element of discomfort for the Leader of the Opposition.
"If Mr Siddaramaiah contests from Kolar, which he is most likely to do so, the BJP will create a buzz on the issue. They are making a point that if the Leader of Opposition is unable to find a safe seat for himself, how can the Congress imagine coming to power? The BJP is taking advantage of the situation and making a issue of it," Shastri explained.
On November 14, 2022, when Siddaramaiah sat on his swanky new ultra-luxury election bus and travelled to Kolar, he had indicated his plans to make that his choice of assembly seat. But there were several reasons why Siddaramaiah made this decision — the caste matrix in the region and logistics.
According to the Census 2011, there are nearly 2.5 lakh voters in Kolar.
In this region, the Vokkaligas form close to 40% of the voting chunk, followed by nearly 35% of the backward classes and Dalit. Muslims are also a decisive factor in winnability of the candidate as they comprise close to 14% of the voting population. According to Congress' internal surveys, Kolar has nearly 30,000 Kuruba voters, the community to which Siddaramaiah belongs.
"The BJP sees this more as a BJP vs Siddaramaiah fight in Kolar rather than a BJP vs Congress," says another Bengaluru-based political analyst, A Narayana, from the Azim Premji University.
Narayana adds that there are two questions — Should Siddaramaiah contest and will he finally contest from Kolar?
"To answer the first, why not? And for the second question, I think many factors contribute to that including the final decision of the Congress high command and the pull factor from Varuna," Narayana observed.
Siddaramaiah is also banking on the support from Kolar's sitting MLA Srinivas Gowda, who recently switched allegiance from the JDS to the Congress. He will be vacating the seat for Siddaramaiah to contest and the Congress hopes that Gowda will also swing his votes in favour of Siddaramaiah.
Srinivas Gowda, a Vokkaliga, has won the Kolar seat four times and has been known to have a 'soft corner' for the Congress. This was seen when Gowda voted in favour of the Congress' Rajya Sabha candidate in 2002 and now is expected to join the party officially after a fallout with the JDS.
The BJP had made allegations that Gowda did not give up his seat willingly, but rather "the Congress seat for Kolar assembly constituency was for sale and Siddaramaiah purchased it by agreeing to hold Gowda clear his loan dues of Rs 17.5 crore which he had borrowed during the last Assembly elections." This allegation was made by BJP state general secretary and MLC N Ravikumar.
Another major reason to choose Kolar was it was logically closer than Siddaramaiah's current seat Badami, which is 452 km from Bengaluru while the former is just 82 km away.
In an interview with News18 earlier, Siddarmaiah had said he has not been able to give adequate attention to his people in Badami. "I may be old, but I still have a lot of energy left in me. However, I have not been able to regularly go there (Badami) and it is only fair that I decide on a seat that I can visit regularly and give my full attention," he had said.
Even in his Badami seat, Siddaramaiah managed to win with a narrow margin of 1,696 votes against BJP's B Sriramulu.
So upbeat is Siddarmaiah about his possibility of winning from Kolar that during a media interaction he said even if Prime Minister Narendra Modi or Union Minister Amit Shah campaigns, his victory is assured.
"Let (BJP national general secretary) BL Santhosh come, BJP national president JP Nadda, Prime Minister Narendra Modi, or Union Home Minister Amit Shah and campaign against me, I will surely win from Kolar," he had said.
A senior Congress leader who was part of the core team that assessed if Kolar was the right decision for the former Congress CM said as of now the leader is firm on contesting from Kolar.
"KH Muniyappa has also come on board and the differences have been sorted out," the leader added. Muniyappa is a seven-time Congress MP from the Congress Lok Sabha seat who lost the previous parliamentary election. "He had been quite upset with Siddaramaiah for having tried to sideline his supporters and place his loyalists in Kolar. He had also complained to the Congress high command of being sidelined, but all is well now," the leader who did not want to be named said.
"Don't be surprised if he (Siddaramaiah) at the last minute decides to drop Kolar and contest from Varuna," said another Karnataka BJP leader. Siddaramaiah's son, Yathindra, is presently the MLA from Varuna.
"Within the Congress, Siddaramaiah is facing opposition and Muniyappa is not at all comfortable with him contesting from there. Kolar is a strong Vokkaliga belt and the way DK Shivakumar, a Vokkaliga strongman, is being treated by Siddaramaiah has also not gone down well with the Vokkaligas," the leader added.
Insiders in the Siddaramaiah camp say Yathindra has expressed his disinterest in contesting the upcoming assembly election to his father, but a final decision is yet to be reached, sources say.
Read all the Latest Politics News here