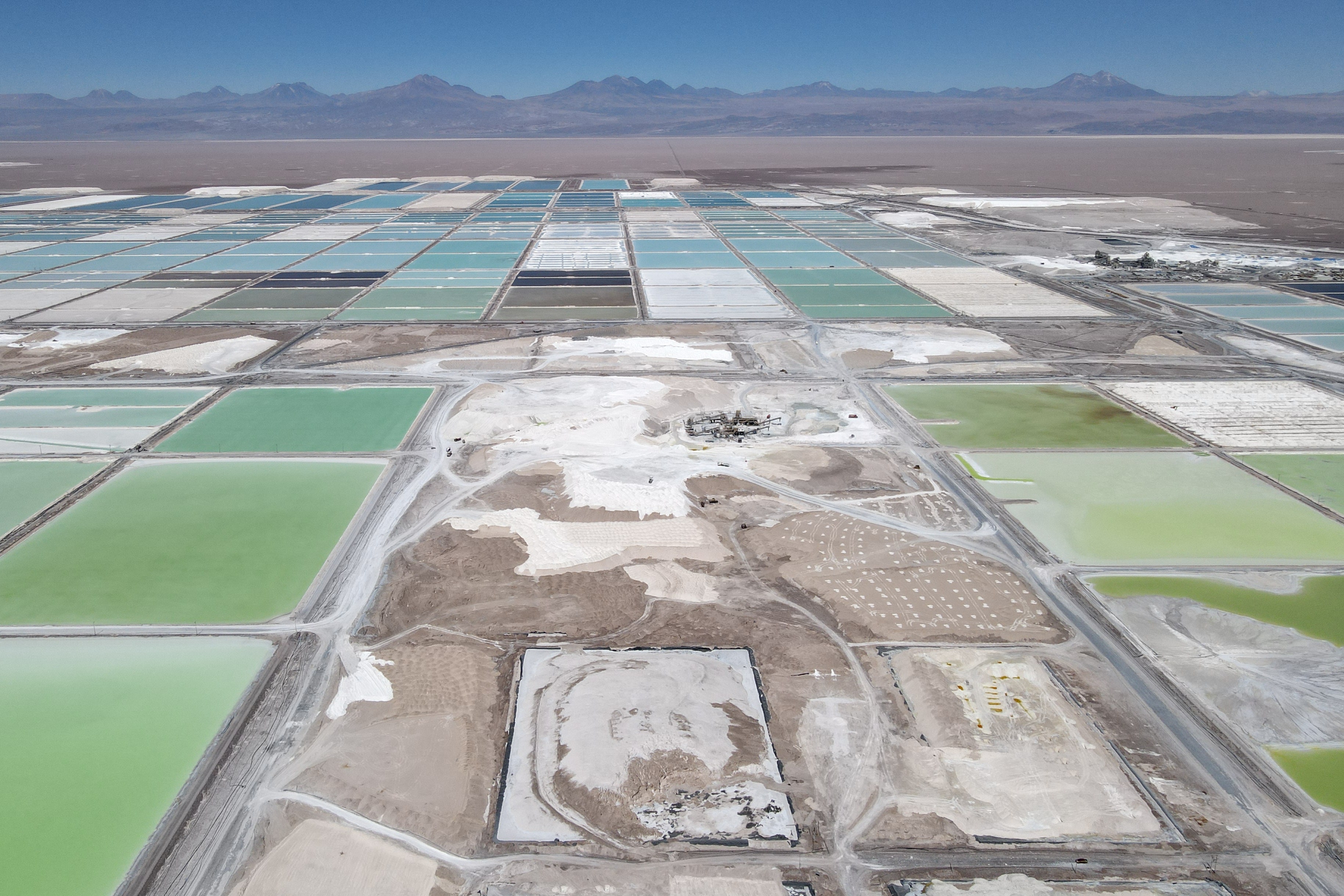 [ad_1]

Iran over the weekend announced the discovery of a massive lithium deposit in its northwest region for the first time ever as demand for the raw material dubbed "white gold" surges.
"For the first time in Iran, a lithium reserve has been discovered in Qahavand in Hamedan province," Mohammad Hadi Ahmadi, an official with Iran's ministry of industry, mines and trade, told state media Saturday according to Iran International.
CHINA BEATING TESLA, US IN AFRICAN LITHIUM RUSH
The discovery of the deposit, which was allegedly four-years in the making, holds some 8.5 million tons of lithium according to Iranian officials — a figure that represents nearly 10% of what global reserves were estimated to be in 2022.
According to the director-general of the ministry's operating department Ebrahim Ali Molabeigi, an investor for the site has already been agreed on, and the mine is expected to be up and running within the next two years. 
The find, if accurate, could prove substantial for Iran as the world rushes to go electric with lithium coming in as a top commodity in the 21st century as a crucial element in the rechargeable batteries used in cellphones and electric vehicles.
US DEPENDENCY ON FOREIGN COUNTRIES FOR LITHIUM-ION BATTERIES COULD GET WORSE: CEO
Global lithium reserves are estimated to hover around 89 million tons, according to a 2022 United States Geological Survey (USGS) report.
Though Chile is said to have the largest reserves with 9.2 million tons, it came in second in 2021 in global production behind Australia.
Australia is the world's largest producer accounting for 52 percent of global lithium supplies, followed by Chile with 25 percent and China with 13%.
The U.S. accounted for 1% of lithium production worldwide that same year while Iran didn't account for any global production. 
It is unclear how international sanctions could affect Iran's ability to fruitfully enter the lithium market, though its latest find could prove to be another natural resource gold mine as it looks to enter the next arena in energy development as nations move away from oil.
Iran, which also stood as the world's third-largest oil and second-largest natural gas reserve holder in 2021 according to the U.S. Energy Information Administration, could now prove to be another top player in the race to going electric.
[ad_2]

Source link