Sports
IPL 2021: I've worked on some of the technicalities in my bowling, says Rajasthan Royals' seamer Jaydev Unadkat | Cricket News – Times of India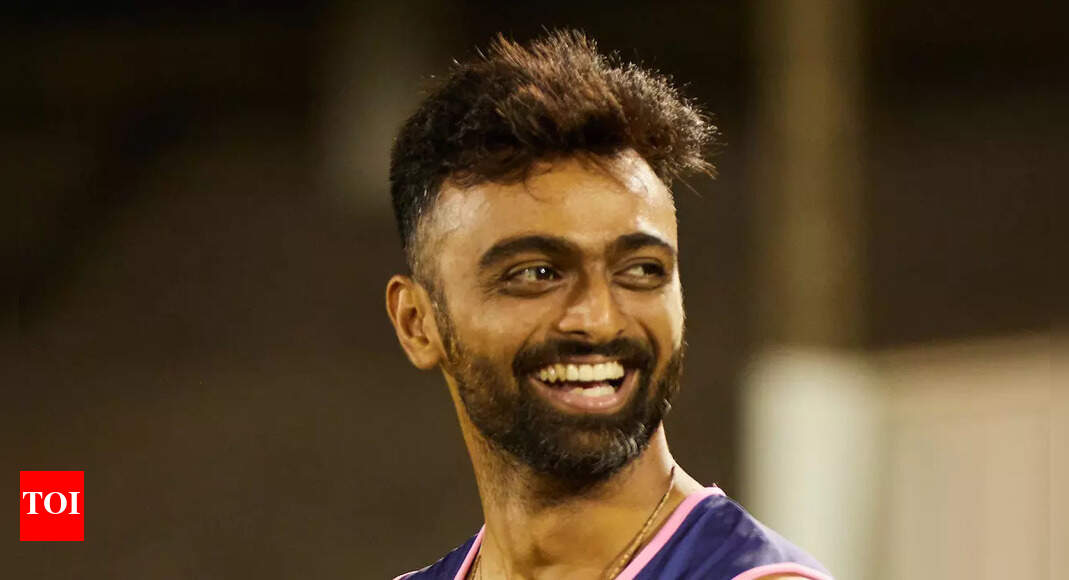 JAIPUR: Between performance in the
Indian Premier League
(IPL) and domestic circuit, the former has ostensibly taken precedence when it comes to national call-up; and
Rajasthan Royals
' left-arm seamer
Jaydev Unadkat
feels that he needs to extend his form in the
IPL
to make it count.
Despite being sidelined by the selectors at the national level, Unadkat is one of the most successful bowlers in domestic
cricket
, who has to his name some incredible figures.
Having failed to find a place even in the second string team for the Sri Lanka tour in July, the 29-year-old, who entered the record books after becoming the highest wicket-taker in the 2019-20 Ranji Trophy season, reacted with an emotional post announcing 'detox' from social media and vowed to 'focus more on his game and work even harder'.
Back in action for the Rajasthan Royals for the second-leg of the IPL in the UAE, the Saurashtra bowler is vouching for himself and is waiting to unleash an 'improved version' of his craft.
Wake me up when September begins. 😍#IPL2021 | #HallaBol | #RoyalsFamily | #IPLFixtures https://t.co/2CrGOCNtGO

— Rajasthan Royals (@rajasthanroyals) 1627221221000
Excerpts from the interview:
When you decided to switch on your 'social media detox mode', apparently that was your way to show disappointment at being overlooked by the national selectors…
I'm not sure where that thought has come from, but it had nothing to do with the selection. I wanted to do some work on my bowling. I feel it's always nice if you can have some time with only yourself and the family, and not really listen to the outside world.
It was kind of a normal process that I do at times when I need it. It gives me that space to be honest with myself and find out what I need to work on and find out what I'm good at. This helps me gather confidence again and come back stronger.
How did you utilise that period of two months? Do you think that break has served your purpose?
I was based at home in Rajkot throughout this period after the first leg and worked on some of the technicalities in my bowling. I used the time to make some changes in my action, and I think I did well to improve myself and get used to all the new changes as well. I want to keep the rhythm going from the first leg of the tournament where I felt I was bowling well, and hopefully with the work that I've put in, I'll be able to see more positive results coming out.
What are those changes you are talking about?
I would show them on the field by implementing those changes, and you can see it in the matches when I will get a chance to play.
Do you somewhere feel that performance in domestic cricket is not all that matters, and you have to up your IPL game to ensure everyone takes notice of you?
I feel performances, whether they are in the IPL or domestic (cricket), do count somewhere or the other. Having said that, now that I didn't get selected, if I look at where I'm standing now, I feel I need to be a little more consistent. So that means even though I do really well in domestic cricket, I need to carry that form in the IPL and make it prettier, if I can say that.
I got a lot of positive messages from a lot of guys in the cricket fraternity who matter and whose voices are heard at the top. So domestic cricket's importance will always be there.
Domestic season will follow after the second leg of IPL 2021. Have you set any targets for yourself?
Of course, playing in the IPL is always exciting, and this one feels like a new season altogether, joining the boys after a gap of almost five months. I want to build on my performances in the first leg. I felt I was in a good rhythm and was doing well in whatever opportunities I got.
Like at the start of every season, I have set myself some targets but I want to take it match by match and not look too far ahead of myself. The domestic season is obviously really important as well for my team, and I am really looking forward to contributing and winning matches for Saurashtra so that we can go a long way.
Four years with the Royals. How do you look at your journey with them?
I feel I've had a great relationship with the Royals and having played for so many years here, it just feels like family to me. Whenever I come back to join the boys, I feel really pumped up. We have had our ups and downs along the way, but I have really enjoyed every minute of it.