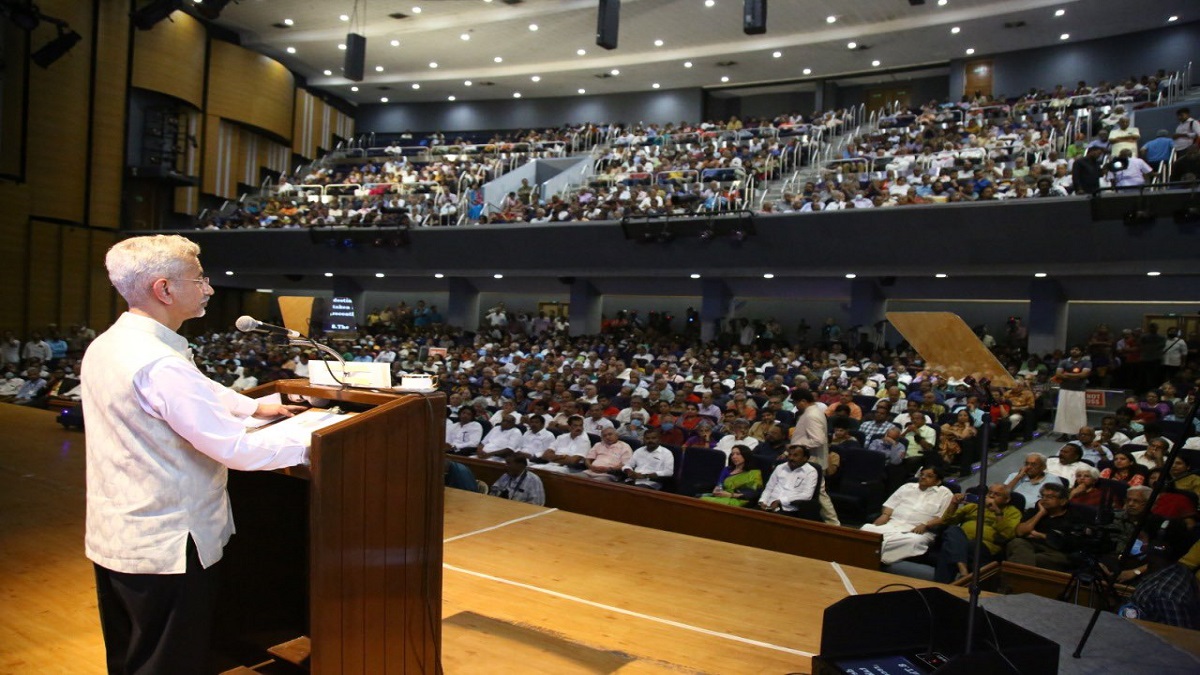 Jaishankar on China: External Affairs Minister Dr S Jaishankar, on Saturday, underscored India's 'strong and firm' counter-response to China, which made an attempt to unilaterally change the status quo on the Line of Actual Control (LAC) in May 2020, and also in Arunachal Pradesh's Tawang sector in December 2021.
The Union Minister made his remarks while addressing the Tughlaq's 53rd Annual Day Function in Chennai. 
"On the Northern borders, China is seeking to change the status quo by bringing large forces, violating our agreements. Despite Covid, remember, this happened in May 2020. Our counter-response was strong and firm," he stated. 
Jaishankar lauds Indian Army
Jaishankar further claimed that even in the worst and nastiest weather, the Indian military stationed along the border kept the frontiers secure. "These troops deployed in thousands, safeguard our frontiers in the most extreme terrain and harshest weather," he added.
The minister went on to say that the world witnessed in India's response to China that it is "a nation that will not be coerced and will do what it takes to secure its national security," which is why India now matters more to the globe. He also stressed India's importance from a geopolitical and strategic standpoint.
ALSO READ: India's staunch reply to Pakistan, China: 'Won't allow terrorism, border issues to force to negotiating table'
"In India's case, geography has added to the case made by the history of its relevance. The Indian peninsula has a visible centrality to the ocean named after it and there is a continental dimension as well. Without our active participation, no trans-Asia connectivity initiative can really take off. The Indian Ocean is poised to assume even greater geo-political significance today. How well India leverages its location is a considerable part of its relevance to the world. The more it influences and participates, the more its global stocks will rise," the EAM added. 
ALSO READ: China's approach to India same as Russia's to Ukraine, says Rahul Gandhi
India-China faceoff
It should be mentioned here that the Galwan Valley and Pangong Lake in the west of the LAC have been flashpoints between the Indian and Chinese troops most recently. 
East of Tawang in Arunachal Pradesh was where the two forces came to blows last year. Recently, India and China held the 17th Round of Corps Commander Level Meeting at the Chushul-Moldo border meeting point where both sides agreed to maintain security and stability on the ground in the western sector.