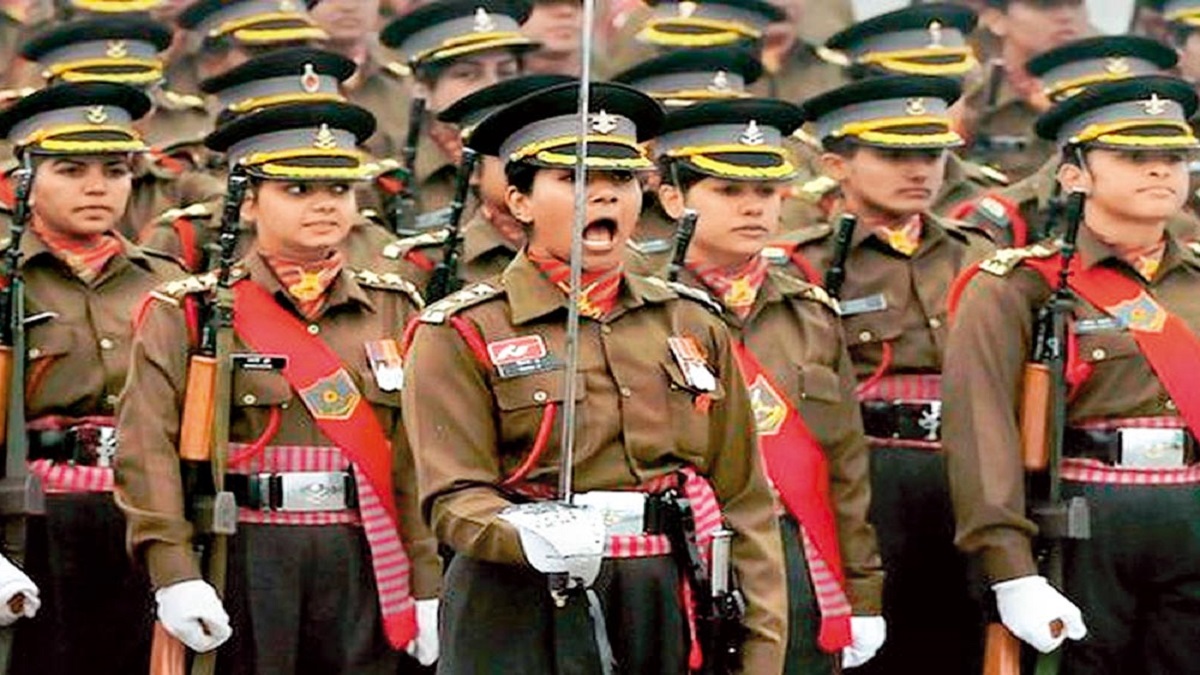 Indian Army: In order to bring lady officers at par with their male counterparts, the Indian Army is conducting Special Selection Board (SSB) for promotion from the rank of Lieutenant Colonel to Colonel. According to Indian Army officials, the SSB is being conducted from January 9-22, 2023.
They further informed that a total of 244 lady officers are being considered for promotion against 108 vacancies. These officers are from the 1992 batch to the 2006 batch in various Arms and Services ( Army Air Defence, Signals, Engineers, Intelligence Corps, Army Service Corps, Army Ordnance Corps, and Electrical & Mechanical Engineers). 
In an attempt to ensure gender parity in Indian Army, the vacancies for this Special No 3 Selection Board have been released by the government to promote the affected lady officers. To ensure fair conduct and clarify their apprehensions, a total of 60 affected lady officers have been called as observers for the Selection Board.
ALSO READ: India to deploy platoon of women peacekeepers to United Nations Mission in Sudan 
Lady officers to be posted on various command assignments
On the culmination of the selection board, the 108 lady officers who are declared FIT, are under consideration to be posted on various command assignments. According to Indian Army officials, the first set of such postings will be issued by the end of January 2023.
Meanwhile, the Indian Army has also granted Permanent Commission (PC) to lady officers at par with their male counterparts, with an aim to provide equal opportunities to women. With the grant of PC, lady officers can aspire to achieve greater glory and shoulder higher ranks and responsibility.
It should be noted here that Indian Army is the first among the three Services to open its soldier ranks to women in the Corps of Military Police. 
"Our Women Military Police soldiers have made both the organisation and the country proud by performing their duties in the most professional and proficient manner. Some have also represented the country at international military meets and UN missions. Women soldiers forming part of the Corps of Military Police will be inducted through the 'Agnipath Scheme' as well," said officials. 
Indian Army promotes 'Nari Shakti'
They further added, "In another initiative to promote 'Nari Shakti', we have so far recruited six meritorious sportswomen into the Corps of Military Police under our Mission Olympic Programme."
ALSO READ: Women officers would be commissioned into the Army's Artillery regiment: Army Chief Manoj Pande
Notably, women Combat Aviators have joined their counterparts at various Aviation units. As part of the Engineers, Army Air Defence and Signals, lady officsrs are  already making a mark in the forward areas of deployment, officials added. 
(With inputs from ANI)