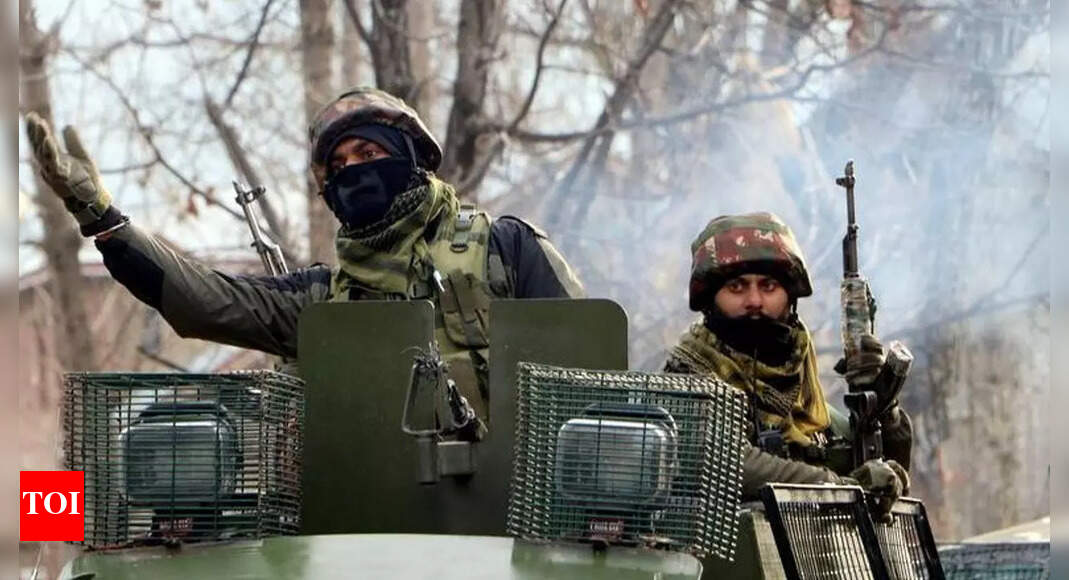 SRINAGAR: A most-wanted Pakistani terrorist was among two more Jaish-e-Muhammed cadres gunned down in J&K's
Kulgam
on Thursday as security forces wrapped up simultaneous cordon-and-search operations in the district and adjoining Anantnag after inflicting six casualties on the banned outfit since the previous evening. A soldier who had been reported injured in the Anantnag offensive on Wednesday died in hospital.
Lt Gen D P Pandey, general officer commanding of the Army's 15 Corps, and IGP (Kashmir)
Vijay Kumar
said at a presser in Srinagar that the number of listed terrorists active in the Valley had dropped below 200 for the first time since the terror run in J&K started. "It is also for the first time that the number of local terrorists is below 100 — at 85 or 86," PTI quoted IGP Kumar as saying.
Two of the six
Jaish
terrorists shot dead in Anantnag and Kulgam since Wednesday were part of the gang behind the December 13 attack on a police bus at Zewan that killed three cops and injured 14.
Slain Pakistani terrorist
Shahid
, alias
Shahzaid
, had been one of Jaish's main operatives in the Valley. Another Pakistani intruder, Sultan alias Rayees, was killed in the Kulgam operation.