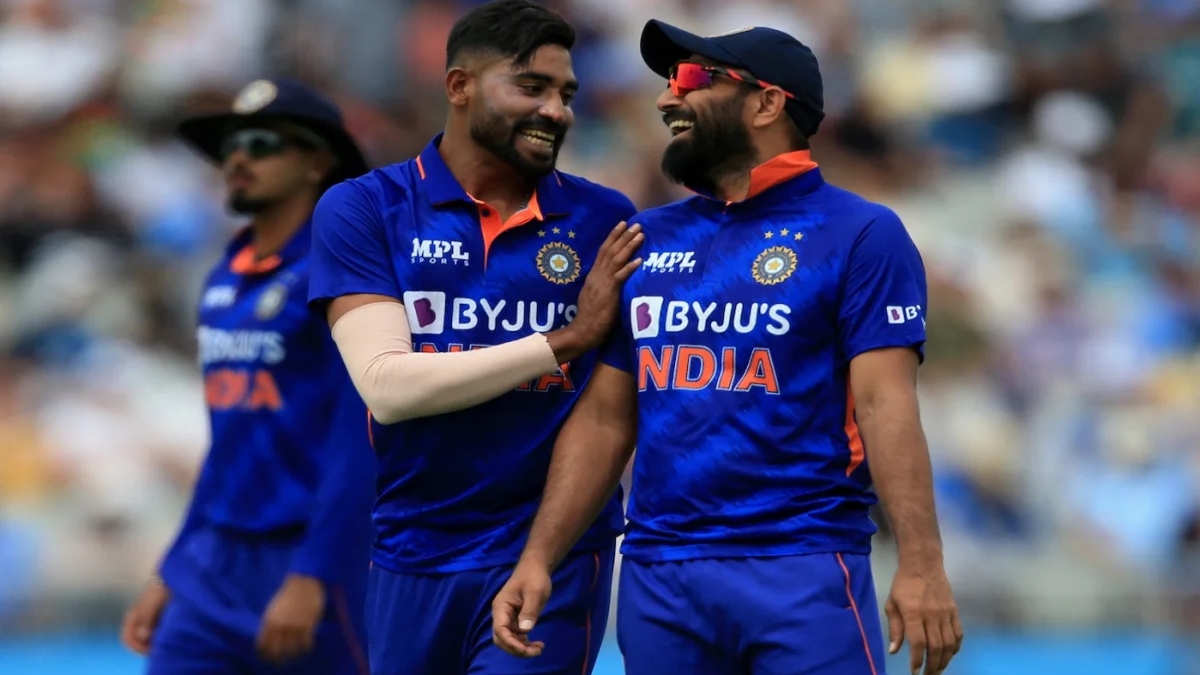 The latest ICC rankings are out and Mohammed Siraj has been crowned as the number one ranked pacer following a heroic show in a 3-match ODI series against Sri Lanka. "India quick Mohammed Siraj has capped off a superb 12 months by claiming the No.1 spot on the MRF Tyres ICC Men's ODI Player Rankings for bowlers from New Zealand seamer Trent Boult," ICC said in a statement. 
Siraj has made a significant improvement since coming back to India's ODI team in February 2022, after a three-year absence from ODIs. He has been one of India's most reliable fast bowlers by taking 37 wickets in 20 matches and has begun to receive recognition for his performances. With nine wickets, Siraj was the top wicket-taker for the series against Sri Lanka. He followed that up by taking four wickets in the first match of the recently concluded series against New Zealand.
Rohit too was impressed by Siraj's efforts saying, "He has done really well, he understands what the team is expecting and to come and take the new ball, swing it and get early wickets, it says a lot.  In the middle overs too, he's got so much skill. The more he plays, the better he gets."
What's Up In The Batting Department?
Babar Azam, remains at the top of the ODI batting rankings with a comfortable lead. Three Indian players are in the top 10. One of them is Shubman Gill, who has risen 20 spots to 6th overall after an impressive double century and a century against New Zealand while playing at home.