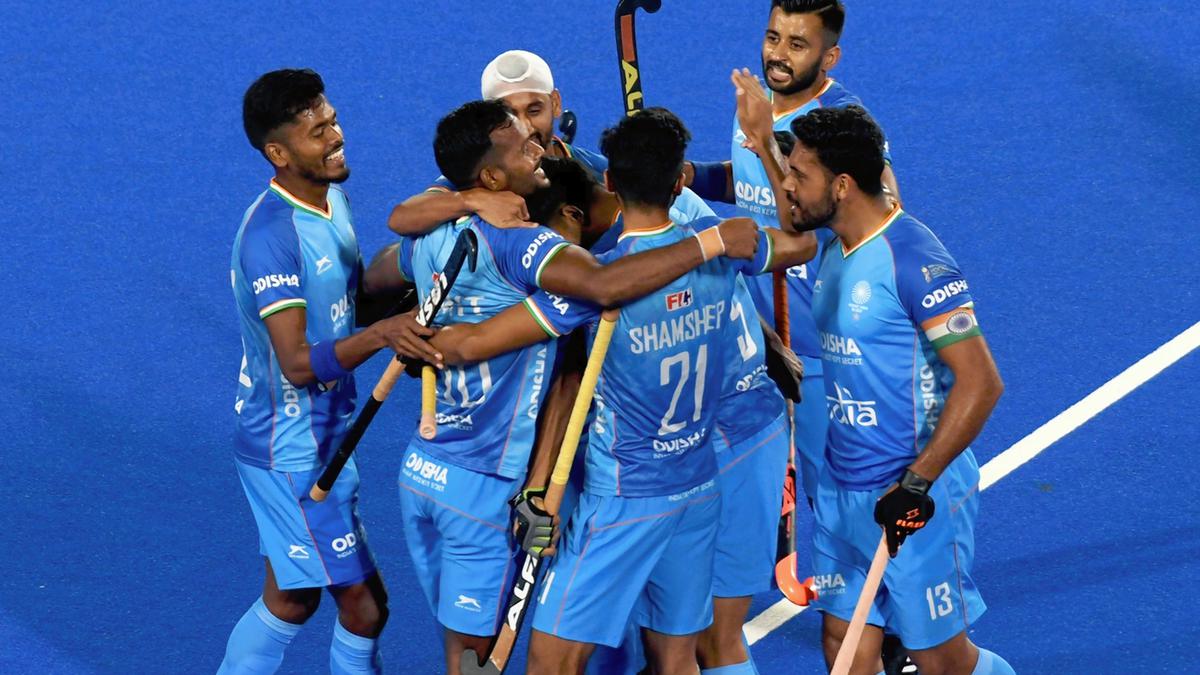 India's opening World Cup game was the kind of test that most teams are wary of, and pulling out three points against Spain was a definite confidence booster for the host. The biggest takeaway, according to coach Graham Reid, was the players stepping up to own responsibility on the field.
"I have always said that the really great teams in the world make their decisions on the field. Harman made a speech during the shirt presentation that everyone has to be accountable for each one of us. I am a big mindset person and a lot of things we talk about tactically end up being fixed easily if you have the right mindset. There was an energy, about us today, a tone and a work rate — our three objectives," Reid said after the game.
Captain Harmanpreet Singh agreed. "The team has to handle things on the pitch and even when communication is not possible players need to know their position, their role and be aware of their surroundings. The coach keeps telling us that if we allow them to play freely, they will obviously come hard. Our target is to keep the pressure up all through. After a game like this, of course there is a little boost and relief that we played well but also a realisation that we can improve," he said.
On his part, Spain coach Max Caldas was honest about the result. "We really enjoyed the atmosphere, I hope it happens in more and more countries. But in the end, India deservedly won the game, even though the result was close. But yes, it's just day one. We are not the worst team in the world because we lost today, we want to grow in the tournament," Caldas acknowledged.
"What happened was that slowly India started eating their way into our game confidence and they were faster than we were, I think we were not as sharp as we would like to be. The good thing is that we did not stop persevering, we did not throw in the towel," he added, explaining the result.