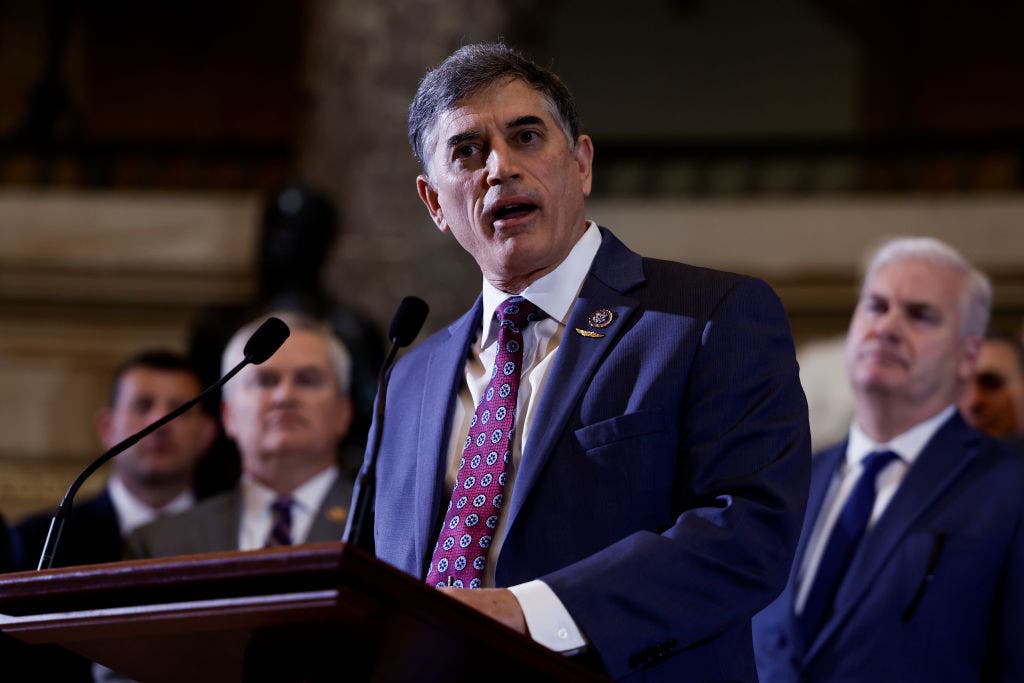 [ad_1]

FIRST ON FOX: The Republican congressman who led the D.C. crime bill in the House warned President Biden against going back on his word of not vetoing the bipartisan legislation.
Rep. Andrew Clyde, R-Ga., told Fox News Digital on Friday that he doesn't expect Biden to go back on his word and veto the legislation overturning the controversial D.C. crime law that has drawn bipartisan criticism.
"If he vetoes it, then he's sending a strong message to the city of Washington, D.C., that he doesn't care about their safety," Clyde warned.
SENATE DEMS OVERWHELMINGLY VOTE WITH GOP TO OVERTURN CONTROVERSIAL DC CRIME LAW
Clyde said that, if Biden were to veto the legislation and go back on his word, the 81-14 spread in the Senate could overturn the veto.
"But since he told the Senate that he would do it if they voted to pass it, and Chuck Schumer voted for it, then I would think that he would stir up a hornet's nest in the Senate if he decides to go back on his word," Clyde said.
"I mean, how can you trust the president then in anything he says if you're a Democrat?" the congressman continued. "I think it would be very problematic for the president in many, many ways."
Clyde said that he believes the overwhelming passage of the bipartisan legislation shows that Congress is "recognizing that the city of Washington, D.C., has a crime problem."
The Georgia Republican noted that other Democrat-led cities like Chicago and New York City are experiencing heavy crime and added that the "Constitution says that Congress has exclusive legislative authority in all cases whatsoever over the federal city."
"So we just don't have the authority; we have the responsibility," he added.
"I stepped in because we had a person, a resident of Washington, D.C., come to us and say, 'Hey, I'm not getting any support from Democrat leadership. Will you help?'" Clyde said. "And I looked at it and said, "'Absolutely.'"
Clyde called his bill overturning the controversial D.C. crime law a "great win for all of America" and that he looks forward to seeing Biden sign the legislation into law.
The Senate voted 81-14 on Wednesday to block the Washington, D.C., city council's dramatic overhaul of its criminal code that Republicans and many Democrats complained would ease criminal penalties in a city that is already suffering from rising crime rates.
CLICK HERE TO GET THE FOX NEWS APP
In the final vote, only 14 Democrats voted against the resolution aimed at reversing the D.C. law, which was originally the product of the House's new Republican majority. Senate Majority Leader Chuck Schumer, D-N.Y., and most other Democrats voted to kill the D.C. crime law.
Once the resolution is signed by the president, as is expected, it will mark the first time Congress has acted to roll back D.C.'s own self-imposed regulations in more than 30 years, a power Congress has under the Constitution.
Fox News Digital's Elizabeth Elkind contributed reporting.
[ad_2]

Source link