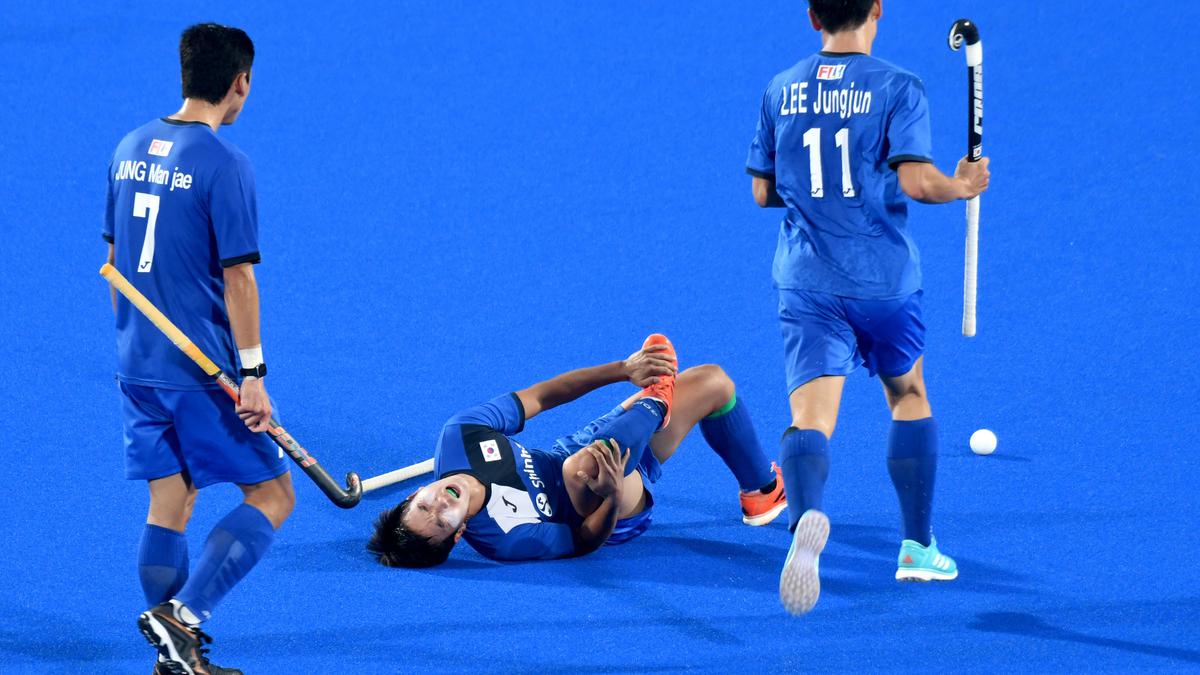 Giving priority to the players' safety, the International Hockey Federation (FIH) is monitoring the pattern of on-field injuries during the World Cup here.
Prof Rolle Udo, a pioneer in this area, took the initiative to understand the injury pattern on a hockey field.
The monitoring, which began with the men and women's competitions in the Tokyo Olympics in 2021 and continued during the women's World Cup in Spain and the Netherlands last year, would cover all the major events by the end of the ongoing men's World Cup.
"We are trying to understand in which quarter and in which areas of the pitch the injuries are occurring. We are also looking at the reasons for the injuries – whether it's because of getting hit by the ball or due to a collision. We are trying to find a pattern, if there is any," FIH Medical Officer Brig. Dr. B.K. Nayak told The Hindu.
"We want to see how serious these injuries are and examine whether there is a way to reduce these. We are analysing whether it's happening when the players are tiring out, resulting in a collision, towards the end of a match. The mechanism is there (to address injury issues) but we want to make it better and foolproof."
Dr. Nayak, who is serving as the Director of the National Centre for Sports Science Research in Delhi, said another FIH initiative for the well-being of the players turned out to be fruitful during the Tokyo Olympics.
Influence of weather
"I started a hot and humid environment template here during the 2019 Olympic qualifier in May. It was successfully implemented at the Tokyo Olympics.
"This was to increase players' safety in adverse weather conditions by ensuring that hydration is adequate and injuries are less. Depending on the heat and humidity, we increased the duration of breaks between two quarters from two minutes to four minutes in Tokyo.
"Even though many people could not notice it, we did it flawlessly. The International Olympic Committee (IOC) had given the FIH the freedom to carry out the process. Even though there were apprehensions, we implemented it well," said Dr. Nayak.