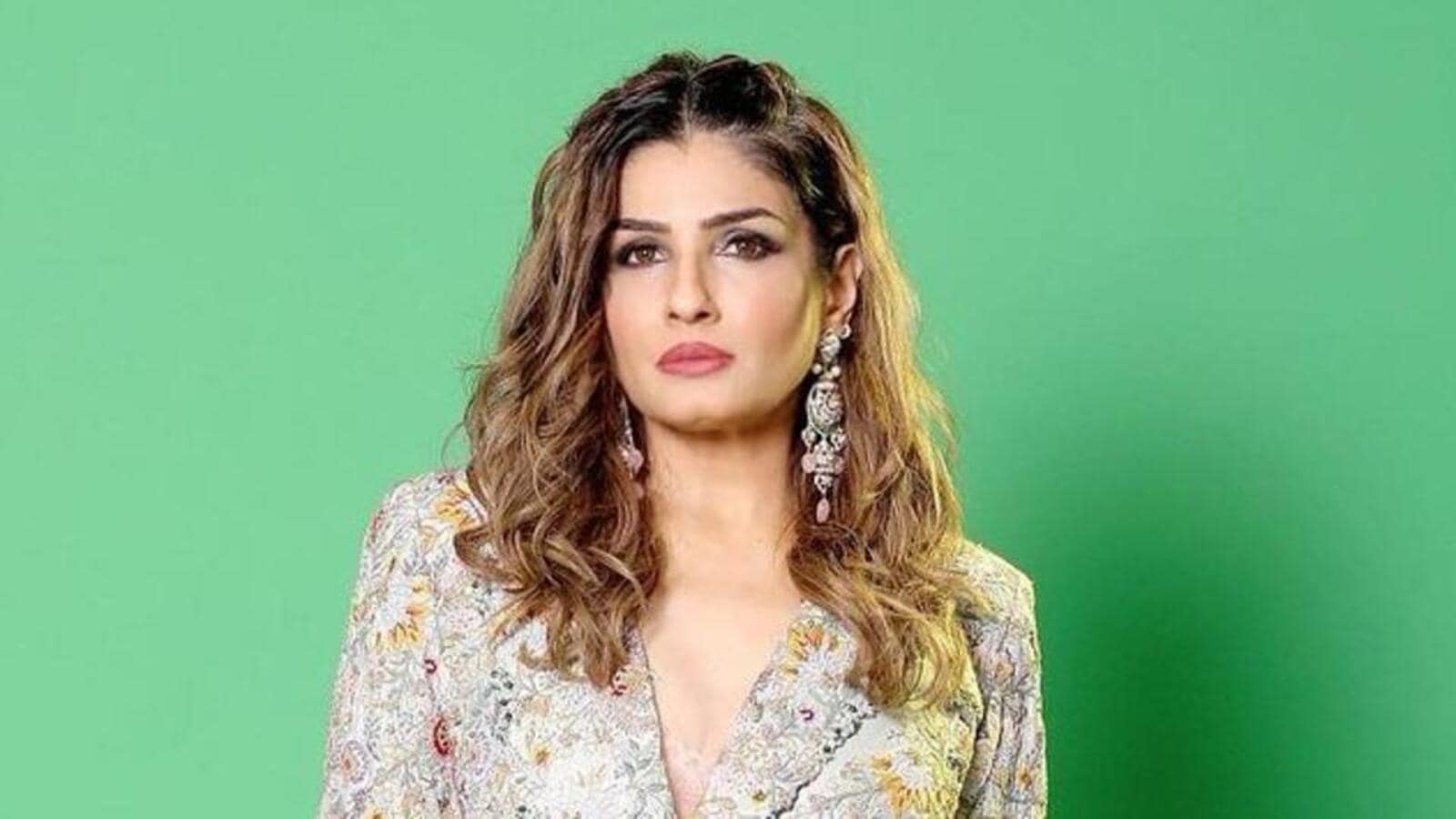 "What? Really? You're kidding right," is Raveena Tandon's first reaction when we are the first ones to inform that she has been conferred the Padma Shri. "Let me call you back," she says, clearly not ready to believe it.
A bonafide star for three decades now, the actor has always maintained a fine balance between commercial films such as Mohra, to an offbeat film like Daman, which fetched her the National Award for Best Actress.
We finally get on call again. "What do I say?! I am so honoured and grateful and actually thank all the people. It's because of their love that I have sustained and been in the industry for so many years. They have given me a chance, an opportunity.. This has been a year of awards for me, but I was really not expecting this. I don't know how to react," she exclaims.
The 50-year-old was also recently selected by the Ministry to attend the esteemed W20 as a delegate. W20 is the Women's Empowerment engagement wing at the G20. Tandon says, "I am a delegate there because of my social work, and Padma Shri is for my arts. I am so glad that I am being recognised as a citizen as well, whether it's been working for the girl child, environment, and…and… Oh My God see I am stammering! I am going nuts."
What makes it extra special for her is that her name has been announced as 'Raveena Ravi Tandon', her late father, filmmaker Ravi's name being that.
"It is unbelievable. I don't know if you noticed, but every time I went on stage recently to pick up any award, I would look up and say 'thank you papa' In February,m it's going to be a year (since his death). It's also his birthday in the same month, it's on the birth anniversary as well I ahve been conferred this. It's truly special. Raveena Ravi Tandon they wrote," she gets emotional.
She has landed in Bhopal when we connect, her own family isn't around for her to celebrate in the initial moments. "I have never worked for awards, that's true. God has been really kind it's been recognised. I am a pretty neutral person with everything. I lock horns with everyone. Sometimes I think nobody likes me, but somewhere in the universe, there's someone watching over me," she says.