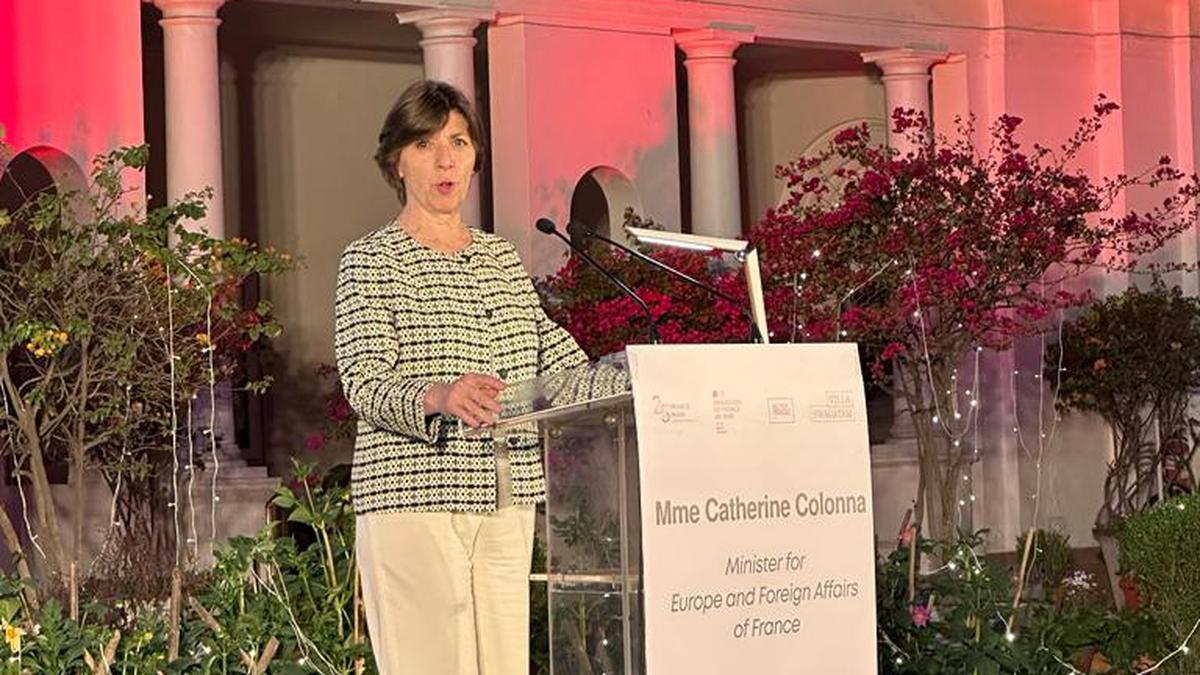 [ad_1]

'Villa Swagatam', a residency network bringing French talents to India, was launched by the French Minister for Europe and Foreign Affairs Catherine Colonna, visiting India for the G20 FMM. Inaugurating the welcome initiative at a special event held at the French Institute in India (IFI), New Delhi, Catherine observed "There is a deep friendship and mutual cultural admiration between the French and Indian people. We are both nations with rich histories, and extremely talented artistes and innovators. It is our endeavour to bring them closer and build a true Indo-French community of artistes. The purpose of the 'Villa Swagatam' initiative, a network of residencies, is to boost French cultural engagement in India. I thank the Indian partners, who will open their residencies to French writers and artistes all over India."
This cultural initiative marks a new era in Indo-French cultural relations. With the launch of this programme, India joins a list of international French residency-based initiatives all over the world, including Villa Albertine in the United States, Villa Kujoyama in Japan, Casa de Velázquez in Spain, or the Nouveau Grand Tour and the Villa Medicis in Italy.
The French Institute and the Alliances Françaises in India have long been organising residencies, including renowned French dancer-choreographer Amala Dianor, who gave a dazzling performance on the inaugural evening. An up-and-coming dancer Amala presented 'Man Rec' (meaning 'only me'), in the Wolof language, commonly spoken in Senegal where Amala hails from. The unique piece choreographed by Amala is a dialogue between multiple dance disciplines, ranging from traditional African dances to hip-hop and various other dance forms. He has blended them all to create his own signature movement vocabulary. Music was there in the background of his dance but he was free from any rhythmic constraints and at times there were soundless passages too, very much like Merce Cunningham one saw decades ago.
'Villa Swagatam' has partnered with several French cultural institutions, such as literary residencies and centres, art schools, theatres and festivals, as well as private foundations. A call for applications will be launched in April to welcome the first residents to India in mid-2023.
It will have sixteen residencies from literary to arts and crafts and performing arts, spread all over India for residents from France. In stage two, 'Villa Swagatam' will expand to send Indian residents to France. For the next 10 years, this will be a new pillar for the French Institute and the Alliances françaises network for developing their cultural programming.
'Swagatam', the Sanskrit equivalent of the French 'Bienvenue', reflects the desire to collaborate and exchange. This philosophy is at the core of the French cultural network, which aims to foster bilateral cooperation.
[ad_2]

Source link