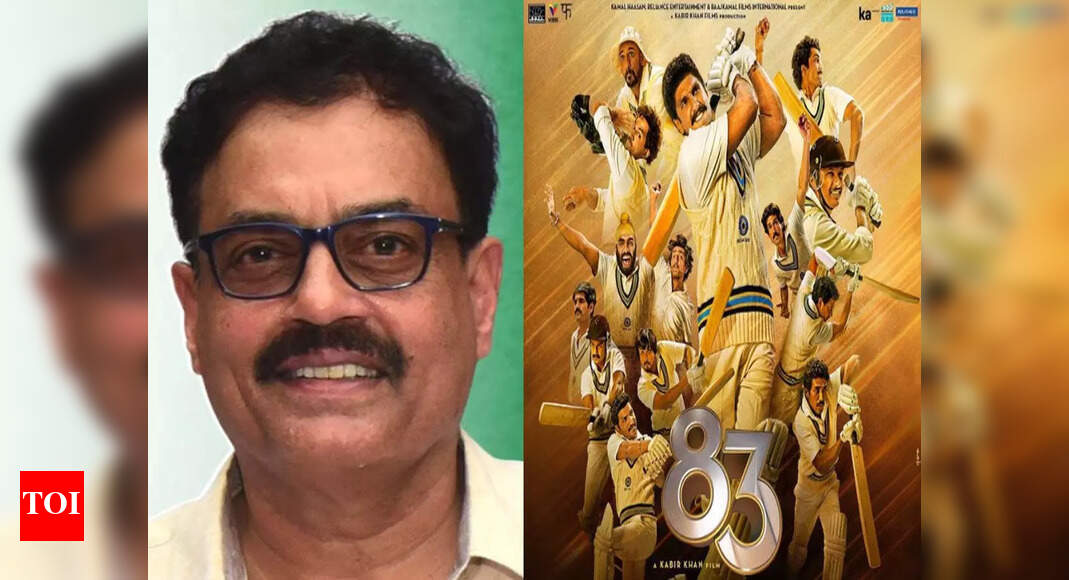 Did
Dilip Vengsarkar
like
Kabir Khan
's '83? Did the West Indies' speedster
Malcolm Marshall
not like him? Who was the fastest bowler in his times? Lots more in this interview, which we had with him a couple of days ago.
Dilip Vengsarkar was in a mood to talk. We also asked him about his fallout with the BCCI wherein he lost his captaincy and if he fell out of favour when he was a selector simply because he chose Virat Kohli over S Badrinath.

Excerpts from the conversation that transpired:
Besides Kapil Dev, which character has Kabir Khan depicted the closest?

You are right, Kapil Dev is the closest. Sandhu, Kirmani and mine, I think. Frankly it's not easy to replicate all of us.
I have seen '83' four times. It's a lovely film. Kabir Khan and every person associated with it has done a great job.
When did you first meet Adinath Kothare, who plays you?

Adinath called me before the pandemic and he wanted minute details, including that of the Malcolm Marshall rivalry. I gave him a lot of time and he has done a good job.
Did you not train him on the field?

No, I wasn't invited. Sandhu was appointed as the coach, he was training all of them.
Tell us about the Malcolm Marshall rivalry. He held a grudge against you because according to him, you were appealing a lot during his debut innings and he was unfairly given out…

Honestly, I didn't know that Marshall considered me as a rival. It was only when I read in his book that he considered me as a rival. Waise, we were friends off the field. As for the appeal, I think we all appeal. And umpiring decisions which one doesn't like etc happen in cricket, don't they?
You were hit by his bouncer in the 83 World Cup…

Yes, but till then I hadn't read the book.
How was the mood in the dressing room at that time? We have heard that the Indian team started to feel very low and the media also started writing that Indian cricketers don't know how to play fast bowlers…

I really don't know because I was rushed to the hospital. But yes, India were eight wickets down very soon.
Did you lose your captaincy because you took some cricketers to the US and BCCI didn't like it?

Not really. We went to the US definitely but there was no cricket happening in India at that time. BCCI created an issue, we had to go till the Supreme Court who told them that we were not bonded labour.
Did you enjoy your stint as a selector?

Very enjoyable, I did.
Are you strict while selecting at your Academy in South Mumbai?

We select purely on merit. An unpleasant situation of the kind you have asked hasn't really happened with me till date. My Academy isn't one that takes money as fees.
Did you fall out in favour of BCCI after you selected Virat Kohli over Badrinath in 1999?

I don't want to comment on this. All I want to say here is that I had seen Virat right from Under-16 days, he was very impressive and we selected him.
Do you like to watch films?
I watch movies, very selectively, purely by recommendation. My favourite ones are those of Shammi Kapoor and Govinda's films. I love their dancing and acting.
Who will win the on-going Test Series between India and South Africa?

I love watching the Ashes. The wickets are very good, unlike here where they are so poor. They are just made for the spinners.
As for India vs South Africa, I think India will win. I can't predict the margin of victory, though. South African cricket has been ruined by politics.