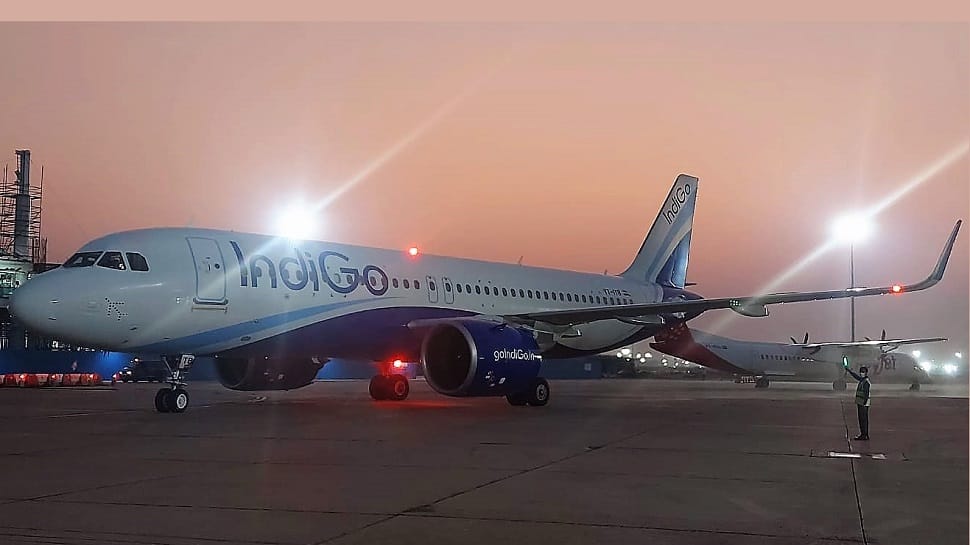 [ad_1]

A Doha-bound IndiGo flight made an emergency landing at Pakistan's Jinnah International Airport in Karachi on Monday morning. As per a report, IndiGo pilot decided to land the plane at the Karachi Airport after a man passed away mid-flight. As seen on the flight tracking website Flightaware, IndiGo flight 6E 1736 took off from the Indira Gandhi International Airport, Delhi at 22.05 PM on March 12, 2023 and was scheduled to land at the Hamad International Airport in Doha at 11.43 PM. 
However, the flight landed at the Karachi International Airport on March 13, 2023 at 00.08 AM after the health of a passenger deteriorated mid-air. The pilot of the flight sought emergency landing permission from the Air Traffic Controller at Karachi International Airport due to a medical emergency.

The initial report states that the Nigerian Passenger named Abdullah, 60, died before the plane landed in Karachi. The ATC granted permission to the IndiGo pilot and an ambulance was on standby at the airport. Local Pakistani news channels earlier reported that the flight was Dubai-bound.

In a statement, IndiGo said, "IndiGo flight 6E-1736, operating from Delhi to Doha was diverted to Karachi due to a medical emergency on board. Unfortunately, on arrival, the passenger was declared dead by the airport medical team. We are deeply saddened by the news and our prayers and wishes are with his family and loved ones. We're currently making arrangements for transferring the other passengers of the flight, in coordination with the relevant authorities."

IndiGo, India's largest domestic airline was operating an Airbus A320 plane on the international route. The plane is still at the Karachi International Airport, as per Flightaware. A report by local Pakistani news channel ARY News states that the doctors of the CAA and NIH has issued the death certificate of the passenger.


[ad_2]

Source link