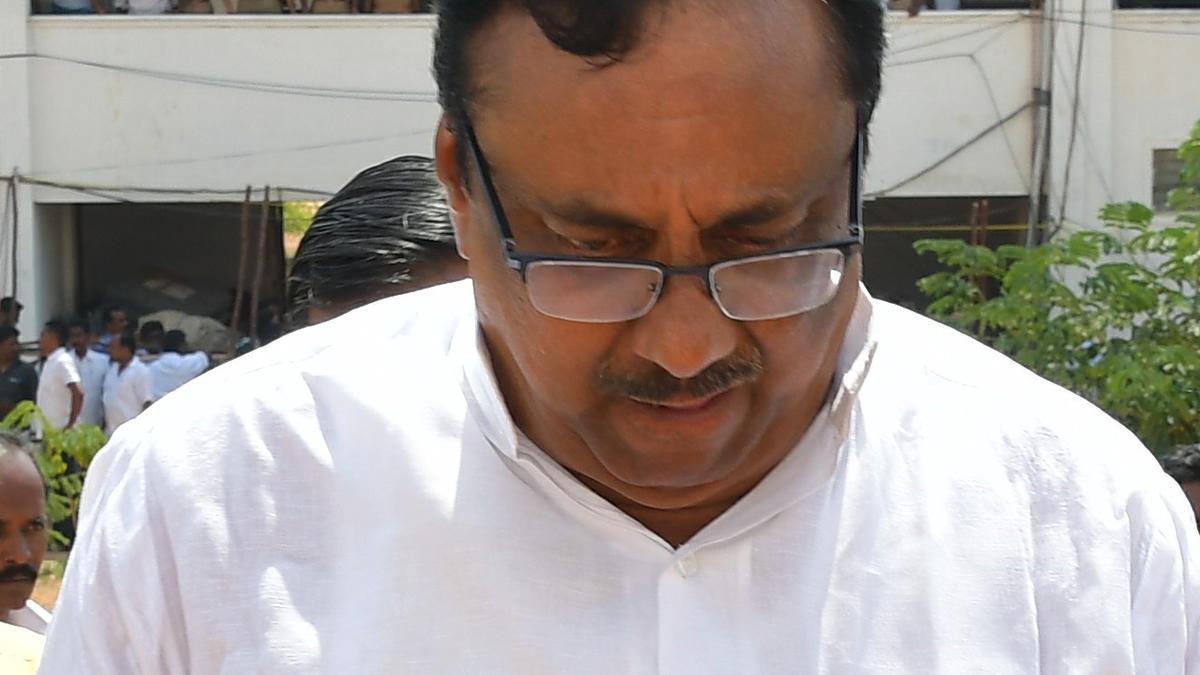 In a surprise decision, the All India Congress Committee on Sunday named former Union Minister and TNCC president E.V.K.S. Elangovan as its candidate for the Erode (East) Assembly by-election.
The Election Commission of India has notified the by-election for February 27 after the death of MLA E. Thirumahan Everaa, son of Mr. Elangovan.
A statement issued by AICC general secretary and party Central Election Committee in-charge Mukul Wasnik said Congress president Mallikarjun Kharge had approved the candidature of Mr. Elangovan.
Interestingly, the announcement came a day after Mr. Elangovan said he was not keen on contesting and pitched for the candidature of his son Sanjay Sampath.
When contacted, Mr. Elangovan told The Hindu that he wanted the seat given to Mr. Sanjay Sampath. But he would abide by the decision of the party's high command.
He also thanked Tamil Nadu Chief Minister M.K. Stalin for announcing the Secular Progressive Alliance's support to the Congress.
Earlier, Congress Tamil Nadu in-charge Dinesh Gundu Rao had held a two-day meeting at Sathyamurthy Bhavan with senior leaders, including K.V. Thangkabalu, Mr. Elangovan, Su. Thirunavukkarasar and K. Jayakumar and also with aspirants such as Mr. Sanjay Sampath and Erode district secretary Makkal Rajan and sent a report to the high command.
A source said senior Congress leaders and the AICC high command were keen on Mr. Elangovan contesting.
Speaking to reporters on Sunday, Mr. Rao said there was a lot of confusion in the Opposition camp about who was going to contest.
Meanwhile, Naam Tamilar Katchi (NTK) chief coordinator Seeman told reporters that his party would field a female candidate and an announcement would be made on January 29.