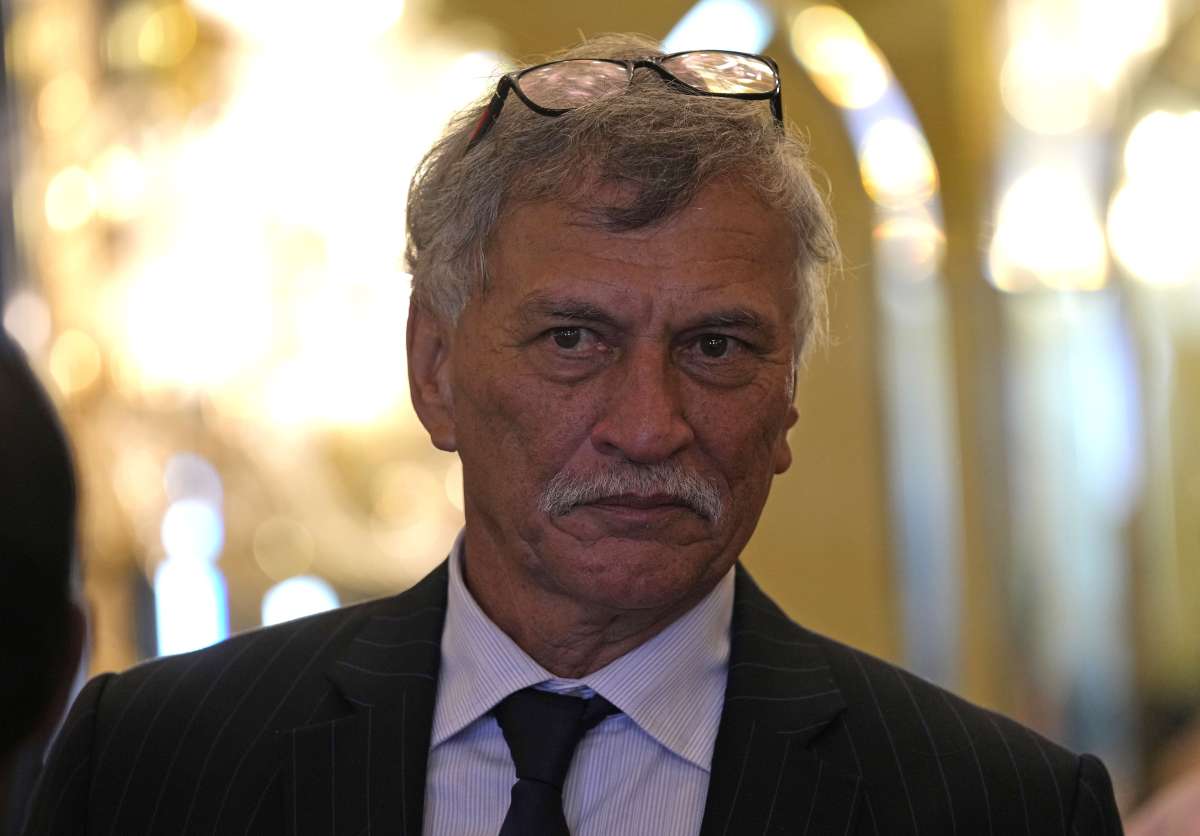 The BCCI Ethics Officer Justice (Retd) Vineet Saran has "dismissed" the 'Conflict of Interest' case filed against BCCI president Roger Binny. He stated that complainant Sanjeev Gupta's claims were devoid of any "merit".  A complaint against Binny was filed due to his daughter-in-law Mayanti Langer's broadcasting role with Star Sports.
What was the entire case about? 
Sanjeev Gupta's contention in his complaint was that the 1983 World Cup hero's daughter-in-law Mayanti Langer Binny working for Star Sports as an anchor amounts to having a contract with the BCCI and thus is a Conflict of Interest.
Gupta is a former Apex Council member of the Madhya Pradesh Cricket Association (MPCA). He has been filing complaints against the who's who of Indian cricket including Sachin Tendulkar, Rahul Dravid, Sourav Ganguly, VVS Laxman, and Virat Kohli to name a few.
What was BCCI Ethics Officer Justice (Retd) Vineet Saran's verdict?
Justice Saran in his 11-page 20-point report has summarily rejected Gupta's complaint and also issued him a stern warning to not share complaint-related documents with "unrelated parties".
In the verdict uploaded on bcci.tv, Saran stated: "It is not the case of the complainant (Gupta) that Ms Langer is involved in sales, marketing, business or management of Star Sports.
"She is hosting live broadcasts and panels for Star Sports. The fact that media rights for BCCI and IPL were awarded to Star Sports on 5.4.2018 and 27.06.2022 is also not disputed.
"Hence it cannot be said, as the President, the respondent (Binny) has influenced the engagement of his daughter-in-law in Star Sports. Ms Langer is not an employee of Star Sports and is only working on a contract with Star Sports as an anchor.
"In the absence of any instance of Conflict of Interest having been cited in her working in such capacity with Star Sports, it cannot be presumed that there will be any Conflict of Interest."
In fact, Saran also categorically mentioned that a "mere relationship" (father-in-law and daughter-in-law) between respondent (Binny) and Langer would not be sufficient enough to establish an instance of Conflict of Interest.
Justice Saran also issued a "stern warning" to Gupta so that he doesn't "voluntarily place complaints and other documents in the public domain and he should send the copies of same only to parties concerned".
Roger Binny became the BCCI President in October last year, replacing former skipper Sourav Ganguly. Binny has played 27 Tests and 72 ODIs. He was part of the Indian team that lifted the 1983 World Cup in England. The 67-year-old has also taken 47 wickets in the Test format while scalping 77 wickets in the 50-over game. Binny has also featured in 136 First class matches and 113 List A games. Binny was the highest wicket-taker for India in the 1983 World Cup. He also won the 1985 World Championship of Cricket and was the leading wicket-taker for India there too.
(Inputs from PTI)