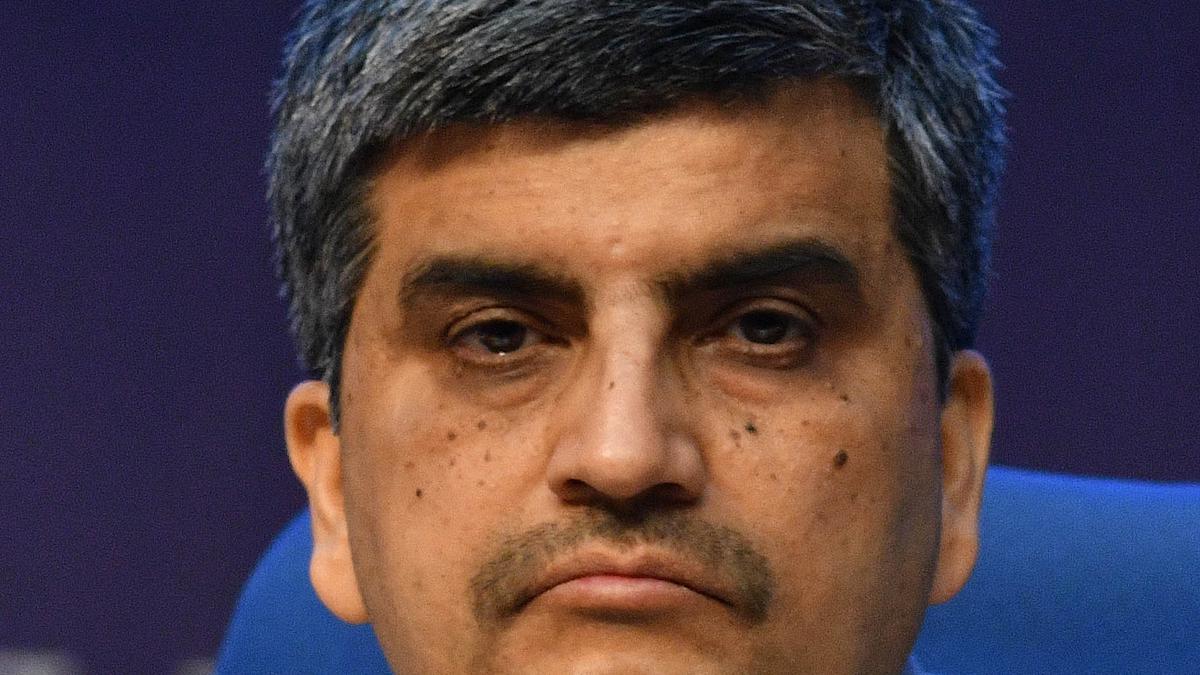 [ad_1]

Amid global rate hikes, foreign fund flows are seeing an 'uneasy equilibrium' in recent months, Economic Affairs Secretary Ajay Seth said in an interview. Excerpts:

How do you place the Budget in the context of global headwinds and insulating India from their worst effects?

Three global factors are important for our economy. One, a significant slowdown in the global economy is the general consensus, even if there are different opinions whether a particular economy or set of economies will go into recession. The massive slowdown will have an impact on our exports and pose a downside for our growth, because a significant part of our economy is dependent on exports. Second, while we are seeing inflation somewhat moderating in major economies, and as a result, those central banks are no longer very aggressive in increasing their policy rates, like the U.S. Federal Reserve just did. We don't know how that will play out and that has implications even for foreign [capital] flows. The last two-three months are showing that things are falling into an uneasy equilibrium. So capital flows can still be a cause for concern. The third element is which way global prices of major commodities, oil, gas, or even major metals, will move. If the global economy were to slow down significantly, then perhaps, the prices should cool down. At the same time, which direction the Russia and Ukraine conflict goes, can put the oil and gas prices into a spin either way.
When we know these factors are uncertain, and uncertainty can lead to an accident as well — an economic accident that will not be confined to a particular economy — the first concern of our response is 'Be prudent in managing our economy and don't take an over-optimistic view'. We have been conservative in estimating revenues and realistic on our expenditure with a prudent fiscal consolidation. For example, we have assumed the fertilizer subsidy will go down about 20%. Perhaps, it will be more. But we decided to be realistic instead of providing for an aggressive reduction and then realising during the course of the year, we need more money.

How do we get the domestic growth drivers like consumption moving? Will next' year's higher public capex tip the scales and revive the private investment cycle?

It is not a scale as such, that will tip over and the private sector will start coming in. For the past three quarters, there are signs of private investments picking up, but they are still not large enough to be the primary driver of growth. So we felt that at least another year of public investment should contribute very prominently.

What is the trigger for requesting regulators to review their norms in the Budget speech?

This has to be seen in the larger context of ease of doing business. Departments are taking continuous efforts to assess where compliances can be more optimal and where they can be totally dispensed with, rather than continue with what you have had for decades. All regulators have also taken similar steps. But that exercise has been — somebody says 'Hey, this is causing a problem for the economy, let's do something.' Each regulator taking upon itself to look at its entire set of regulations and decide which are the ones that need tweaks [is what is being mooted]. It doesn't have to be a tight regulation but smart regulation and they have been working on that. Mentioning in the Budget speech has two aspects as communications with regulators can happen in any meeting. This is a larger message for economic stakeholders, when government hears from them it is difficult to do business and regulations need to be relooked, that it is a continuous effort. But obviously, this is regulators' domain. The Reserve Bank of India has already taken up a very massive exercise on this after almost two decades. Other regulators will also do it.

Jobs and skills found greater mention in this Budget…

I look at this in a more nuanced way… and we don't count how many times a particular aspect has been mentioned. Those references have come in a few things as if it is understood. But when the commentary goes as if that [issue] is not getting attention, it is better to make that very explicit. When we talk about a ₹10 lakh crore investment, it will improve the economy's productive capacity, take care of infrastructure constraints and lead to huge job creation. It is not just in construction, but in steel and other industries too. Similarly, when we say private investment should come in, it doesn't come in merely into infrastructure, it also comes into plant and machinery and so on. Those require skilled people. Are we investing as a nation in skilling, not just for agriculture or farm labour moving to construction? Job creation is not only about manufacturing, but equally prominent areas like tourism, which also suffers from a lack of trained manpower and entrepreneurs. So that can be an important driver of growth.

The PM Kaushal Vikas Yojana 4.0, announced in the Budget, talks about training lakhs of youth in three years in new skills like AI. What is the implementation plan?

It's not a single ministry initiative. For tourism, that Ministry of Tourism has to take the lead because they understand the sector's needs with their stakeholders, what kind of skill sets are needed. When we look at Industry 4.0, that will be the concerned ministries' job. The AI component is of a slightly different nature, that is investing into the economy which will help us being competitive in the long run, finding at scale solutions in three areas — Agriculture, Health and Sustainable Cities. So that is more on research and finding solutions rather than depending upon somebody else who will develop a solution which we have to adopt. In AI, the more our data is used for building those models, it will be more applicable for us.
[ad_2]

Source link