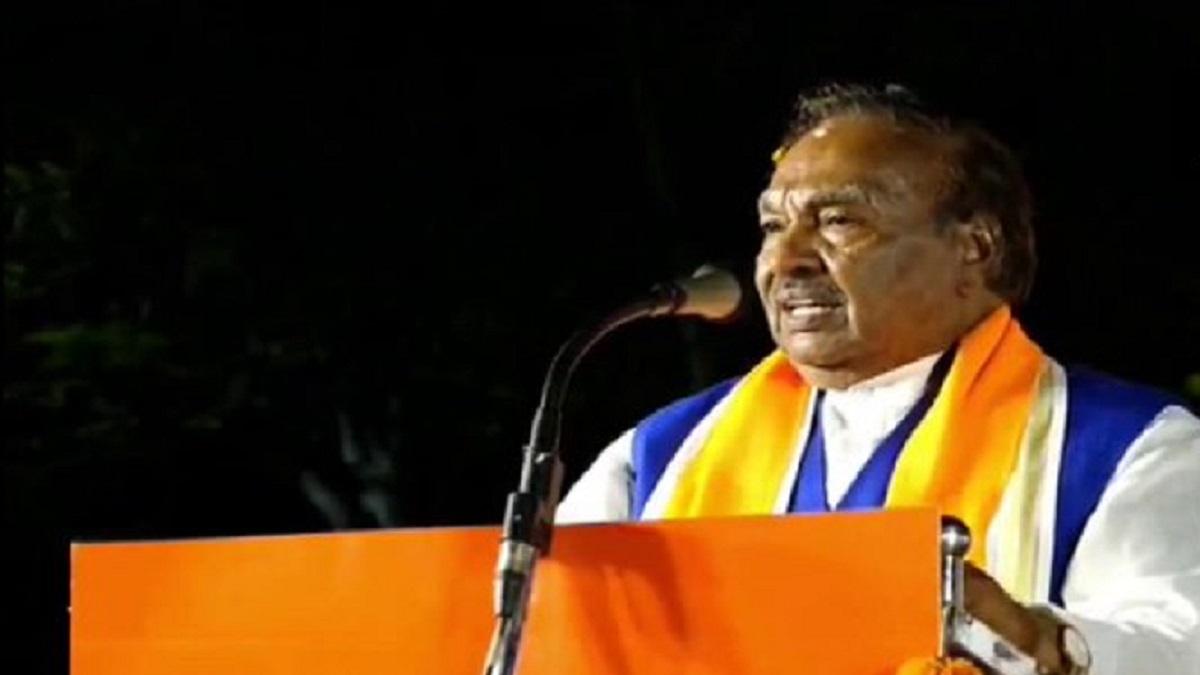 [ad_1]

Karnataka: BJP MLA KS Eshwarappa made an objectionable statement when he shared his comfort over the recitation of Azaan in Mosques saying it has become a headache for him.
Addressing a gathering in Mangaluru, BJP MLA KS Eshwarappa said, "…wherever I go this (Azaan) is a headache for me. No doubt this will end soon as there is an SC judgement. PM Modi asked to respect all religions, but I must ask can Allah hear only if you scream on a microphone?"
"Hindus also pray in temples. We have more faith than them and it's Bharat mata who protects religions. But if you say that Allah listens only if you pray using a microphone, I must question if He's deaf. This issue must be resolved," Eshwarappa added.
ALSO READ | Delhi: BJP leaders stage sit-in protest at Rajghat, demand CM Kejriwal's resignation over liquor scam
ALSO READ | Budget Session: Ruckus over Rahul Gandhi's London remarks, Centre demands 'apology'


[ad_2]

Source link