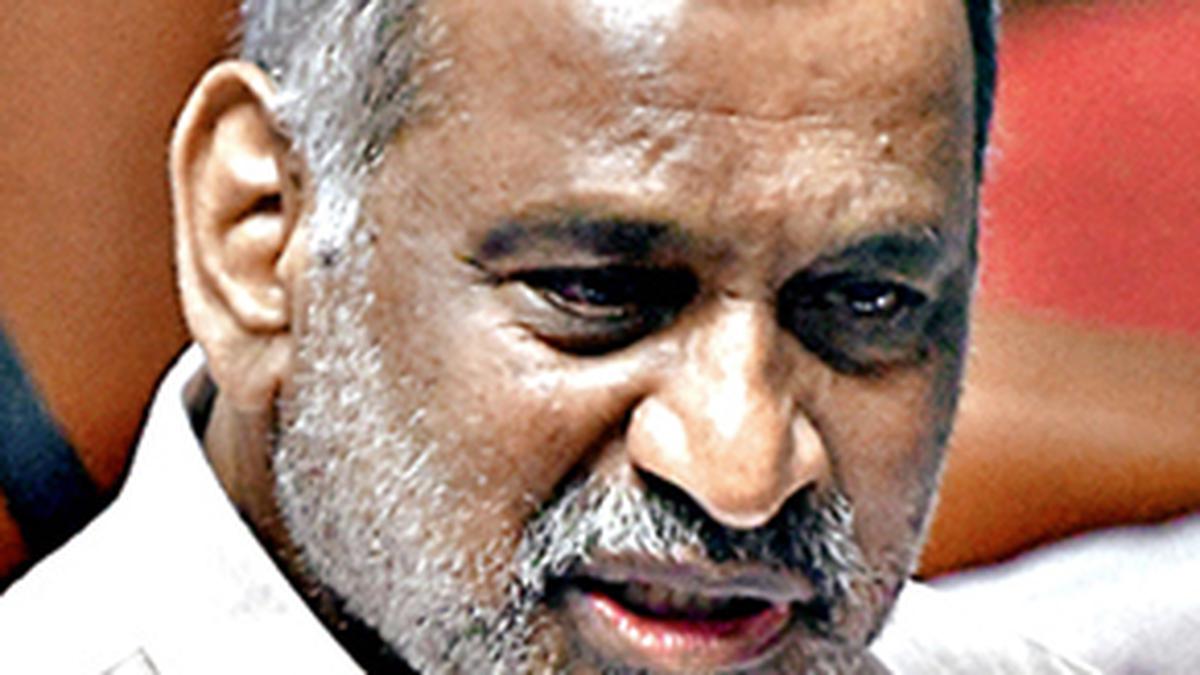 [ad_1]

The Karnataka Cabinet has decided to grant 2,000 sq.ft land to Bharat Sanchar Nigam Ltd. (BSNL) for establishing towers and providing internet connectivity in remote villages of Karnataka under the '4G Saturation Project' of the Centre.
The government land will be given to BSNL in villages which have no internet connectivity. The land will be provided on a 30-year lease. Land would be given to install towers at 1,200 to 1,500 locations in remote villages for providing broadband connectivity.
Sugar factory
Briefing decisions taken at a Cabinet meeting here on Wednesday, Law and Parliamentary Affairs Minister J.C. Madhuswamy told reporters that the government had decided to sell a defunct sugar factory located in Vijayanagara district to G.M. Siddeshwara Group. The group would invest ₹454.6 crore for reviving the factory. The factory is located at Jambunathanahalli in Hosapete taluk of Vijayanagara district.
A total of 82 acres, including the factory and barren land which was earlier used for extracting iron ore, would be sold to the company at the guidance value. The group would also set up a 30-MW power plant, the Minister said.
For salary hike
Following the government's decision to hike 17% salary of government employees, the Cabinet has set aside ₹7,246.85 crore for providing an interim hike, which includes salary as well as pensions. The Cabinet waived ₹166.99 crore motor vehicle tax of Bengaluru Metropolitan Transport Corporation and North-Western KRTC for 2022-23, the Law Minister said. The bus corporation faced financial losses owing to the pandemic.
Land for Rashtrotthana 
The Cabinet approved the allotment of 10 acres for Rashtrotthana at Devagiri in Haveri district for educational-related activity. It also allotted 10.33 guntas of land at Kurubarahalli in Bengaluru for Janaseva Trust and 7 acres for Kodava Samaj at Yelahanka in Bengaluru. The land was sold as per the guidance value, he said.
A sum of ₹685 crore was approved for the construction of a protection wall in Gokak for safeguarding villages during floods in the rainy season, the Law Minister said.
[ad_2]

Source link