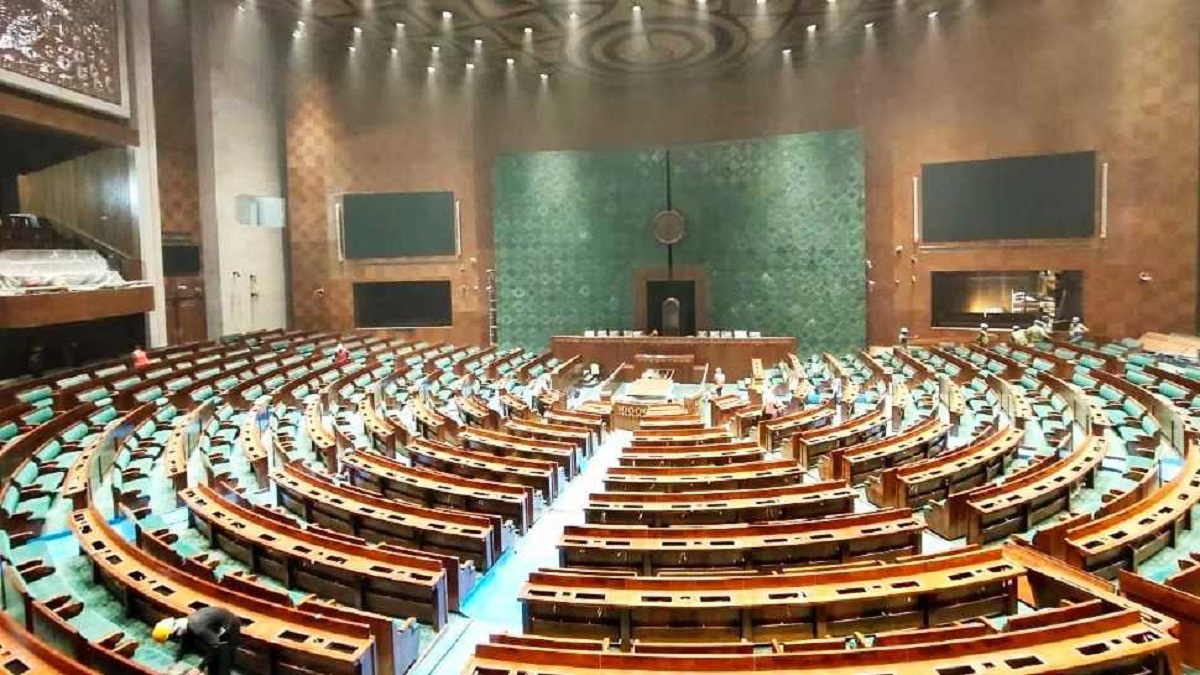 Budget 2023: President Droupadi Murmu is likely to address the joint sitting of Lok Sabha and Rajya Sabha during the upcoming Budget session in the new Parliament building. Sources said the finishing work of the mega Lok Sabha hall inside the new Parliament building is continuing at war scale to facilitate President's address on January 31. 
While the President may address the joint sitting in new new building, the rest of the Budget session, scheduled to be held in two parts from January 31 to February 10 and March 12 to April 6, will be held in the old Parliament House, sources said. 
ALSO READ: New parliament building's interior to capture India's vastness in arts, installations | Check details
The new Parliament building does not have a Central Hall similar to the present one where joint sittings of both houses are held. However, the Lok Sabha has enough capacity to accommodate members from both Lower and Upper Houses. 
Meanwhile, the Lok Sabha Secretariat has started preparing new identity cards for MPs to access the new Parliament building, sources said. The MPs are also being trained on the audiovisual devices to be used in the new building.
The new Parliament building is part of the redevelopment of the Central Vista, the nation's power corridor.
In December 2020, Prime Minister Narendra Modi had laid the foundation stone of the new Parliament building which will have modern facilities.
ALSO READ: Budget Session 2023 of Parliament to commence on Jan 31: Parliamentary Affairs Minister Pralhad Joshi
Tata Projects Ltd is constructing the new Parliament building which will have a grand constitution hall to showcase India's democratic heritage, a lounge for members of Parliament, a library, multiple committee rooms, dining areas and ample parking space.