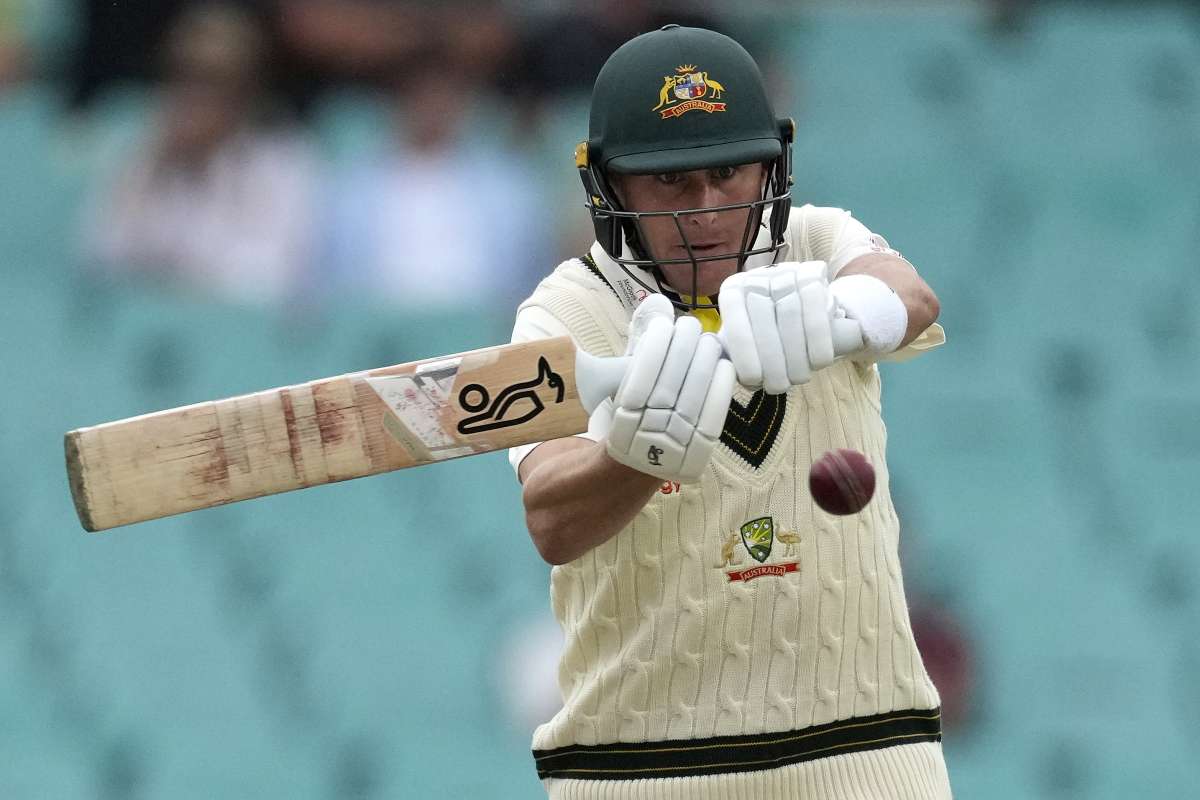 Heading into the four-match Test series vs India in India, Marnus Labuschagne will undoubtedly be one of the key Australian players. The matches will certainly be played on pitches conducive to turn, and that makes Ravichandran Ashwin the deadliest bowler in the world. 
The Game Of Chess
Labuschagne, though, can't wait to engage in a "lovely game of chess" with Ashwin during next month's Test tour of India after making the required changes in his game to combat the ace spinner. The Aussie batter was dismissed twice by Ashwin even though he emerged as the leading run-scorer in the 2020-21 Border-Gavaskar Trophy in Australia with 426 runs at an average of 53.25.
"I've changed some of my game because of what I've heard about Ashwin and how he bowled to me. I've adapted my game to try and foil a few of his ideas and ways he goes about it. It's going to be a lovely game of chess and I can't wait for it."Labuschagne was quoted as saying by cricket.com.au.
The Work Put In
"The preparation starts so far back," said Labuschagne, who is currently playing for the Brisbane Heat in the Big Bash League (BBL) 2022-23.
"People think, right now it's Big Bash then you start thinking – but the thinking happens way ahead. You start processing everything in your mind, you go through every scenario of what bowler you are going to come across.I've already thought about my plans, so now it's just about executing. Finding out, 'That works, that doesn't work. How can that part of my game fit in?', and just piece the puzzle together," he said
Australia will have a short training camp in Sydney in January end. They are scheduled to arrive in India just seven days before the Nagpur Test.

The four-Test series also gains significance as it will decide table-toppers Australia's opponents in the finals of the World Test Championship Final in June before they take on England in the Ashes.
Also Read: IND vs NZ ODI Series | Here's list of top run getters in history featuring Virat Kohli
"Can't wait, so excited for the next 10 Test matches," Labuschagne said. "We've played well, people know we are very good at home, very tough to beat…but the challenge we have going two away series in a row, that's going to be awesome. I can't wait for the challenge against spin in India and can't wait for the challenge of Bazball versus Ronball."
The series is set to start in Nagpur on Feb 9 and will conclude in Ahmedabad on March 13.