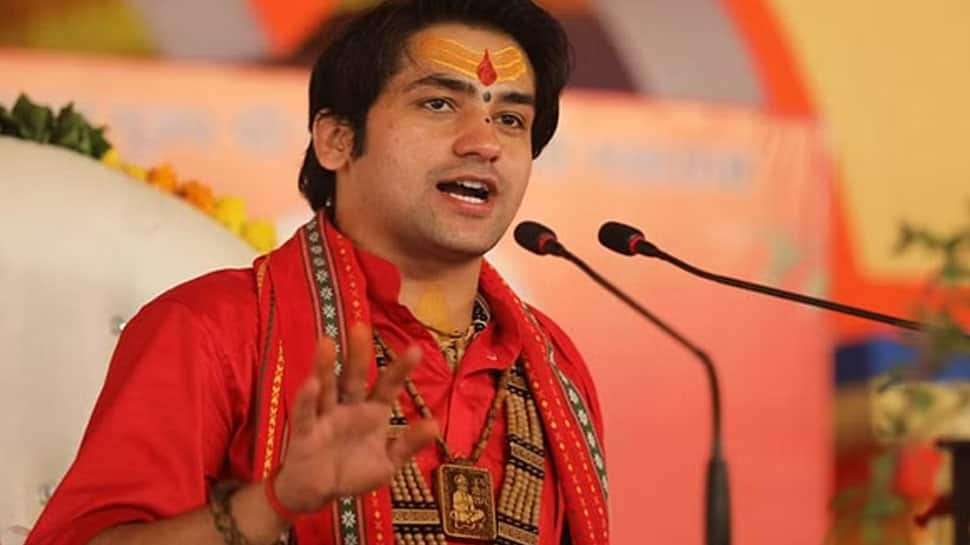 Nagpur: In big relief for thousands of his devotees, the Nagpur Police has given a "clean chit" to Dhirendra Krishna Shastri – the self-styled 'godman' of the Bageshwar Dham, in connection with a case filed against him by an anti-superstition. In his complaint, anti-superstition crusader Shyam Manav had accused the self-styled 'godman' of allegedly promoting superstitious activities in his public programmes in Nagpur.

Sharing more information, Nagpur Police Commissioner Amitesh Kumar said that during an inquiry into the complaint and the examination of "evidence" submitted by complainant Shyam Manav, founder of 'Akhil Bharatiya Andhashraddha Nirmoolan Samiti', nothing was found that could attract action under the Black Magic Act." 

Nagpur CP Amitesh Kumar said, "Based on the complaint lodged against Bageshwar Maharaj by Manav and a video submitted by him as evidence, police conducted an inquiry into the matter. However, it was found that the programme held by Maharaj in Nagpur does not attract action under any these laws." 
In the video, Bageshwar Maharaj could be seen reciting some lines from Hanuman Chalisa, like 'Bhoot pishach nikat nahi aave', which is not a black magic practice, the police commissioner said. "We have issued a letter to Manav stating no offence could be registered against Bageshwar Maharaj," he said.

Manav had lodged the complaint on January 8, stating that the Bageshwar Dham 'Baba' conducted 'Shree Ram Katha' event in Nagpur from January 5 to 13, during which he held 'Divya Darbar' and 'Pret Darbar' programmes that promoted superstition. 

In his complaint, Manav demanded action under the Maharashtra Prevention and Eradication of Human Sacrifice and other Inhuman, Evil and Aghori Practices and Black Magic Act, 2013 and the Drugs and Magic Remedies (Objectionable Advertisements) Act, 1954. On January 9, Manav had addressed a press conference here, challenging the godman to prove his power 'Divya Shakti' (divine power) and win Rs 30 lakh cash reward.

It may be recalled that Shastri is the head priest of Bageshwar Dham in Gada village in Chhatarpur district of Madhya Pradesh.