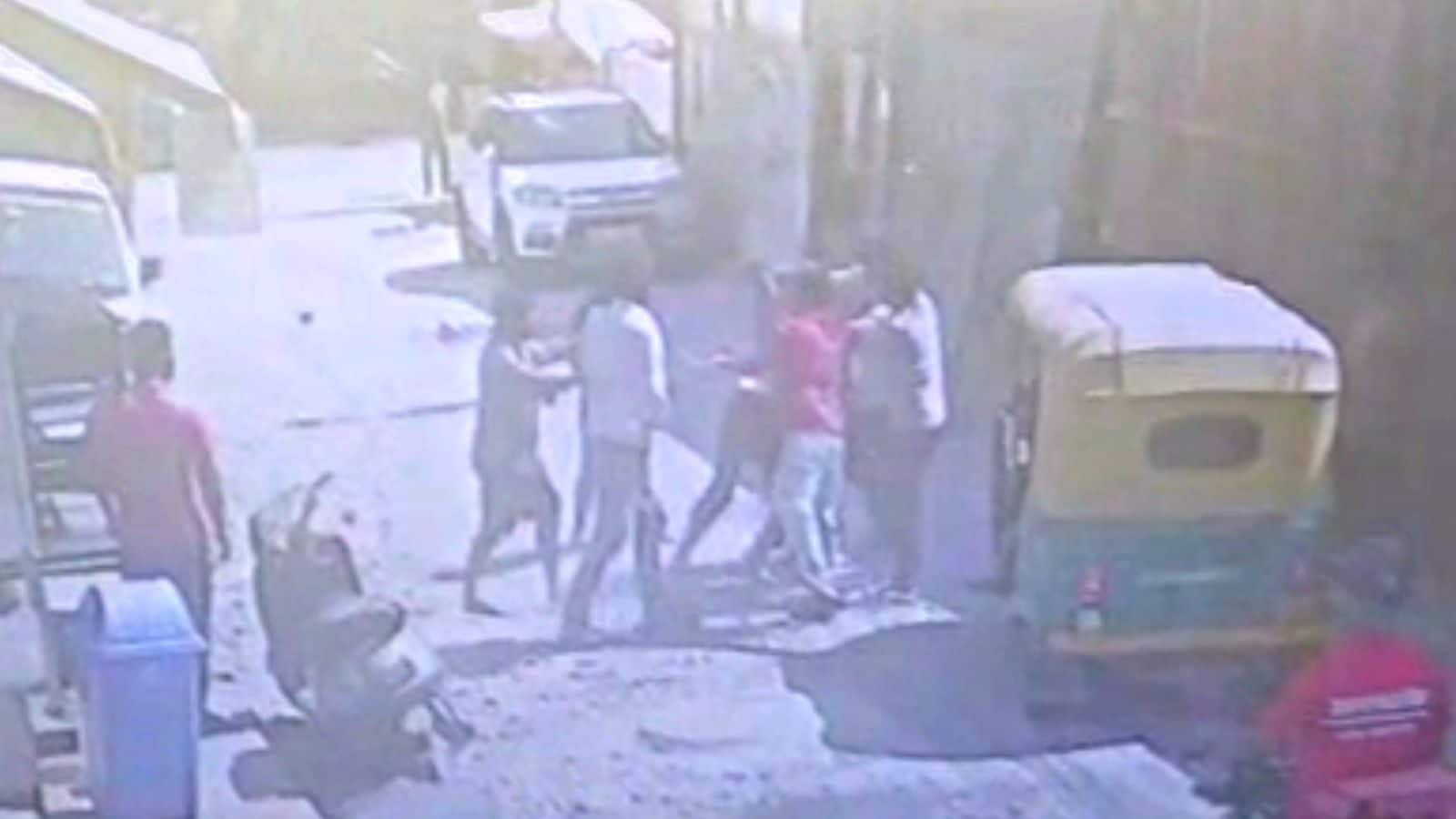 Last Updated: January 17, 2023, 09:43 IST
The victim has been identified as Manjunath Shetty, who is the owner of a bakery, as per reports. (Photo: CCTV footage screengrab / News18)
The incident was captured on a CCTV camera and shows a group of men assaulting a person on a busy street
A bakery owner was allegedly assaulted by a group of miscreants with rods in Bengaluru. The incident was reported in Puttenahalli in JP Nagar on Monday.
The incident was captured on a CCTV camera and shows a group of men assaulting a person on a busy street.
The victim has been identified as Manjunath Shetty, who is the owner of a bakery, as per reports.
Shetty alleged that a group of four people barged into his bakery and tried to snatch packets of cigarettes from the shelves. Upon being questioned as to why they were doing this, the four were angered and allegedly pulled him out of the bakery and started assaulting him.
A complaint against the assaulters has reportedly been registered at the Puttenahalli police station.
Read all the Latest India News here