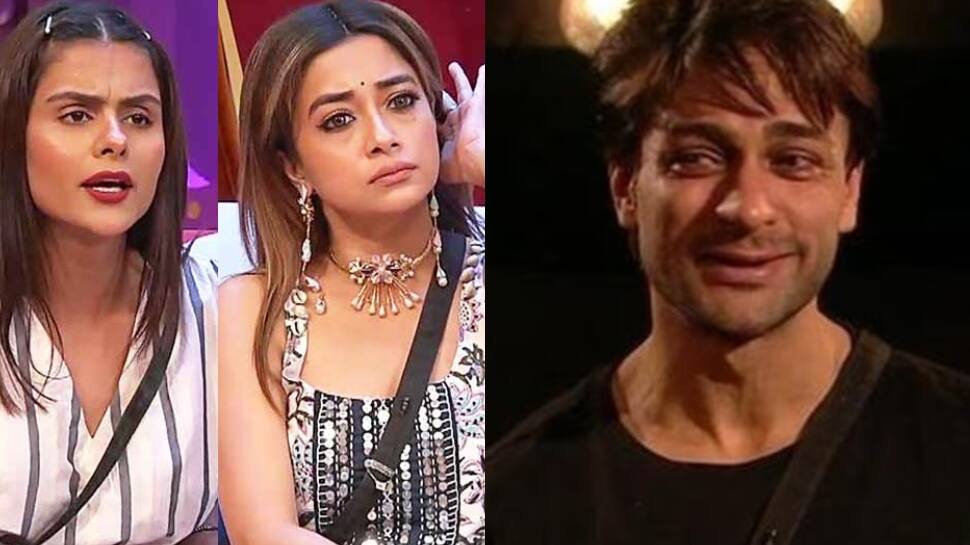 New Delhi: If there is one name that made the maximum headlines this season is that of Shalin Bhanot. Whatever he did inside the house, it was entertaining and demanded attention, even his cute banter with Salman Khan every weekend. His dialogues ad hand gestures are being imitated by guests on the show and viewers making videos on the same on social media. But after 4 long months, Shalin had his first mental breakdown after the last weekend and has been a changed person. 

Shalin went from being chirpy and flamboyant are excited about winning to someone who was really low on energy and has been prescribed antidepressants. The actor broke many stereotypes on television by not shying away from crying or addressing his mental illness on national television. 

With the recently increasing number of suicides in showbiz, there has been an increase in the awareness around mental health but it is mostly all words but no real action as talking about one's mental health is still a taboo and everyone gets judgmental. 

Tina and Priyanka famous as 'Evil twins' on Twitter is the biggest example of our nation's double standards when we want to talk about being understanding towards someone dealing with anxiety or depression but yesterday as they learnt about Shalin being prescribed medication for the same, they joked, called him fake & also tried to provoke him more in the gym area. 

Television actors, especially the ones in Bigg Boss must be mindful of their actions as they are setting really bad examples as millions of fans idolize them. 

Some of Shalin Bhanot's fans have taken to Twitter to express their anger:

Shalin gt anti depressant meds by doctors qualified doctors i supposed !! Stop mocking someone now !! #ShalinBhanot #biggboss16
— Khushverse (@khushverse) January 24, 2023
#TinaDatta and #PriyankaChaharChaudhary

saying #ShalinBhanot is taking anti depressants for dikhawa.

Thodi humanity rakh liya karo yaar. Aadmi jaisa bhi hai, clearly bimaar hai. #bb16 #biggboss #BiggBoss16   #ArchanaGautam #ShivThakare #MCStan #NimratKaurAhluwalia


— Feminist Bigg Boss (@feministbboss) January 24, 2023
Thank God BB is Showing the bullies trying to harass poor Shalin..

He deserves Better

God Save All the males from such peoples #BiggBoss16 #ShalinBhanot #MCStan
—  (@ylt19) January 24, 2023
These 2 bullies Tina and priyanka are still bitchinN about Shalin being on Anti depressants.

Vile creatures #bb16 #biggboss16 #ShalinBhanot


— biggboss14 (@Biggboss14) January 24, 2023
So cheap from #PriyankaChaharChoudhury and #TinaDatta making jokes on someone's health issue #ShalinBhanot
— Prathammmm (@PrathamSainiD) January 24, 2023