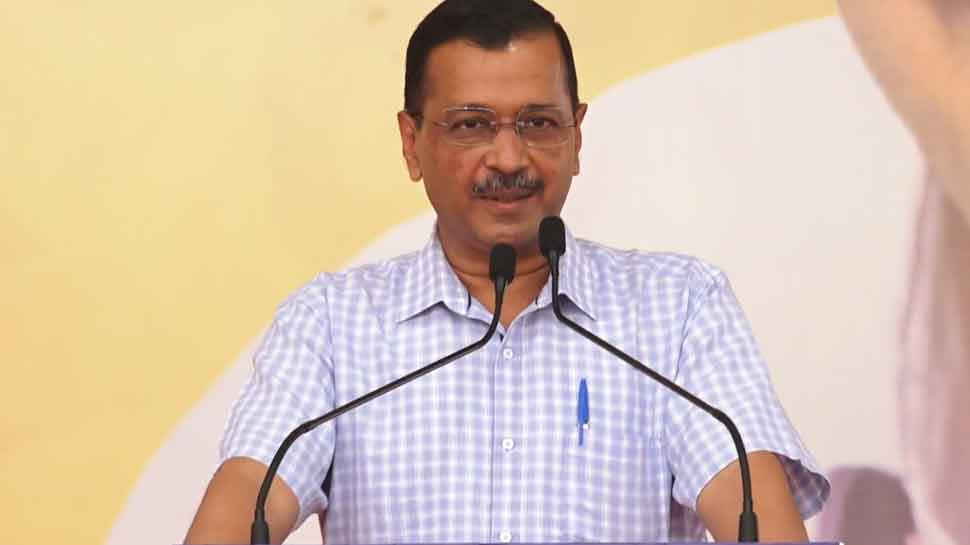 [ad_1]

Bhopal: Delhi Chief Minister Arvind Kejriwal said that his Aam Aadmi Party (AAP) will contest on all 230 seats in the upcoming Madhya Pradesh Assembly Elections and promised free power, education and healthcare if his party is voted to power in the BJP-ruled state. Madhya Pradesh. Addressing a public rally at Dussehra Maidan in BHEL here, Kejriwal also announced the AAP government will regularize the services of employees and end corruption in the state. "Just give me an opportunity to bring a change to serve you. I will provide free power in Madhya Pradesh like Delhi and Punjab," the AAP leader said.

The Delhi CM highlighted the performance of AAP governments in Delhi and Punjab and urged people to vote the party to power in Madhya Pradesh, where elections are due later this year. Kejriwal is accompanied by his Punjab counterpart Bhagwant Mann.

देश के हर राज्य में लोग चाहते हैं कि AAP उनके वहाँ भी आए। आज मध्यप्रदेश की राजधानी भोपाल में आयोजित जनसभा में लोगों से बात करने आए हैं। https://t.co/dsfuuqapVG


— Arvind Kejriwal (@ArvindKejriwal) March 14, 2023
Kejriwal Attacks PM Modi In MP
Delhi Chief Minister attacked Prime Minister Narendra Modi, saying that he is afraid of the AAP and that he (PM) would suffer heavily in the 2024 Lok Sabha elections. "Modiji is afraid of AAP as the way we have performed in Gujarat, like challenging a tiger in its den and the way people supported us..," Kejriwal told reporters outside the state hangar when asked about ruling BJP targeting opposition leaders in the country.

In last year's Gujarat elections, the BJP won a record 156 seats in the 182-member house. AAP opened its account in the state with five seats and a vote share of nearly 13 per cent.

Kejriwal along with his Punjab counterpart Bhagwant Mann had arrived here to address a rally of party workers amid AAP's attempt to expand its base in MP, where assembly polls are due later this year. The party has declared that it would contest in all 230 constituencies in the state.
Since Independence, Kejriwal said, the Congress ruled the state for 45 years while the BJP has been at the helm for nearly 30 years. People are fed up with them as nothing happened and there was no alternative available in the state, he said. "Now, AAP is a viable option for them," said Kejriwal.

Asked about next year's Lok Sabha polls, he said Modi will suffer in the parliamentary elections this time. AAP, which swept the Punjab polls last year, is buoyed up by its performance in the Madhya Pradesh urban local body polls in July-August 2022, where it claimed it had garnered 6.3 per cent of the vote share. It had fielded 1,500 candidates for local body polls and the party managed to win the mayor's post in Singrauli in the state's Vindh region.


[ad_2]

Source link