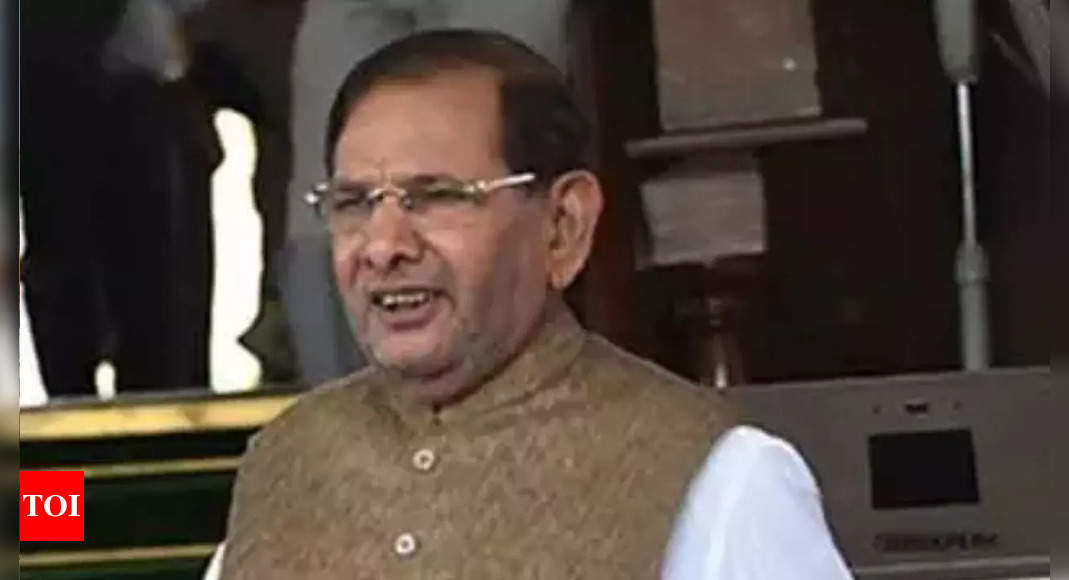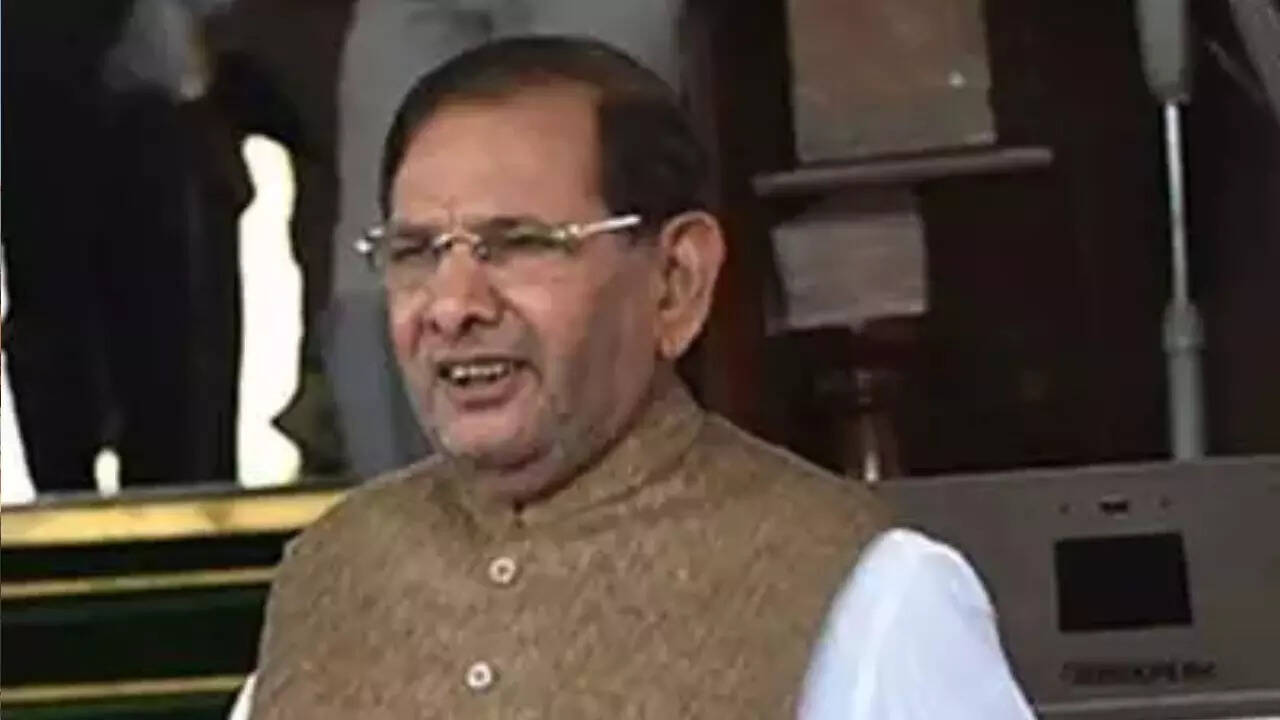 NEW DELHI: Veteran socialist leader Sharad Yadav, who played a pivotal role in shaping national politics for decades, passed away on Thursday at a private hospital in Gurugram. He rose to prominence in the 1970s on an anti-Congress platform and served twice as a minister in the cabinets of VP Singh and A B Vajpayee.
However, in the later years of his life, he had taken a backseat in politics. He was a seven-time Lok Sabha MP and had collapsed at his Chhatarpur residence before being rushed to the hospital.
The socialist leader was suffering from kidney-related issues for a long time and regularly underwent dialysis.
Yadav's political career received a boost in 1974 when he won the Lok Sabha bypoll from Jabalpur as the opposition candidate against the Congress. This victory invigorated his fight against then Prime Minister Indira Gandhi, who was in power at the time.
Emergency was soon clamped in 1975 and he won again in 1977, establishing his credentials as one of the several leaders to have come out of the anti-Emergency movement, an image that kept him in good stead for decades as he remained an MP for the better part of the last nearly five decades.
Yadav served as a minister in the Atal Bihari Vajpayee government in the late 1990s. He was a minister in the V P Singh government in 1989 and his backing to
Lalu Prasad Yadav
was seen important to the latter becoming Bihar's chief minister in 1990 for the first time.
Both were to soon fall out as the Bihar leader dominated the politics in his state, overshadowing others and ensuring that it was his writ that ran.
Incumbent chief minister Nitish Kumar and Sharad Yadav besides late Dalit leader
Ram Vilas Paswan
were three key socialist leaders from the state who charted their own paths to take on the charismatic friend-turned-foe.
While Sharad Yadav was born in Madhya Pradesh and began his political career from there, Bihar became his 'karma bhoomi'.
He and Lalu Prasad Yadav locked horns in Lok Sabha polls and his win over the Rashtriya Janata Dal supremo in 1999 was a high point of his career.
His association with Kumar and their alliance with the BJP ended the 15-year long combined reign of Lalu Prasad Yadav and his wife Rabri Devi, who had taken over as chief minister after he was embroiled in corruption cases.
Never a leader with a big base of his own, Sharad Yadav depended on state bigwigs like Lalu and Nitish to enter Parliament but enjoyed the aura and political weight which made him a strong presence at the high table of national politics in Delhi.
He was the convener of the BJP-led National Democratic Alliance before he had to reluctantly leave after Kumar decided to snap ties with the saffron party in 2013.
He was instrumental in Kumar's alliance with arch rival Lalu Prasad Yadav as they joined hands to decimate the BJP in the 2015 assembly polls in Bihar.
Ironically, it was Kumar's decision to join hands with the BJP again in 2017 that snapped Yadav's patience with him as he decided to remain in the opposition camp and backed some of his supporters to float the Loktantrik Janata Dal.
The new party, however, could never take off and his poor health virtually put an end to his active politics. He merged his party with the RJD in 2022.
With inputs from PTI