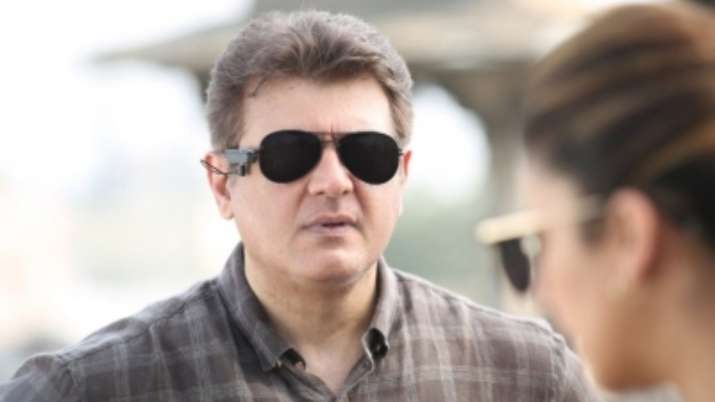 The official trailer of actor Ajith's upcoming film 'Valimai', which was released on Thursday evening, set the Internet on fire with the video garnering a whopping 1.1 lakh views in less than 15 minutes of being released on YouTube. Scores of fans of the actor bought tickets just to watch the trailer of the film on the big screen. The neatly cut, high-energy sharp trailer of the much-awaited film, directed by Vinoth, gives away the fact that Ajith plays a cop called Arjun in the film and that he goes after a team of criminals who believe that their strength gives them the right to take what they want.
The trailer gives a glimpse of the adrenaline pumping race sequences that the film has in store for audiences and shows Ajith explaining that strength is only meant to protect others and not for oneself.
Watch it here:
This is not the first time that Valimai impressed the audience. Earlier, a making-of video of actor Ajith Kumar's action entertainer 'Valimai' released by the film's makers set the Internet on fire, garnering a phenomenal 85,000 likes in less than 20 minutes of the video being released on YouTube. Fans of the actor went delirious with pride and happiness watching the video, which among other things showed actor Ajith Kumar, completing a dangerous wheeling stunt on a race bike after falling down the first time. 
The makers of the film, directed by H. Vinoth, also used the video to express their thanks to fans who have been unflinching in their support, constantly requesting for updates about the film.
The team in the video said, "When everything was alright, Covid-19 made our days tougher. We stood alongside everyone hoping for the light. Hoping to live. Hoping to love. Hoping to do what we love. Despite hard times, people kept showering their love. It gave us more strength, hope, confidence. "
Thanking Ajith Kumar for his support, hardwork and commitment, the filmmakers also showed Ajith falling while attempting the bike stunt.
The video then presented a Mahatma Gandhi quote — "We may stumble and fall but shall rise again; It should be enough if we did not run away from the battle" — before going on to show Ajith completing the stunt.
The film is being produced by Zee Studios and Boney Kapoor. Valimai, which is set to hit screens for Pongal next year, promises to be an action feast and a visual treat for audiences.